Pop Culture Ephemera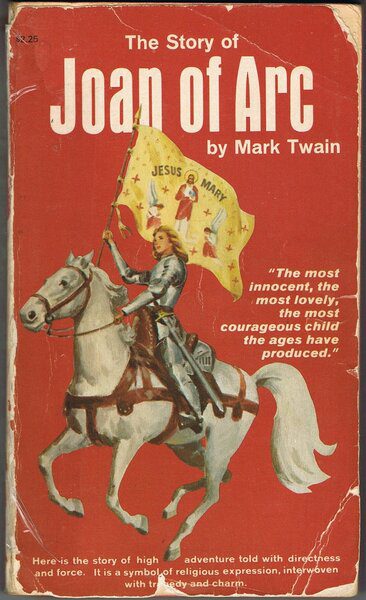 Twain, Mark – Personal Recollections of Joan of Arc (1896) (Harper & Brothers): "The memories that could make us happy pass away; it is the memories that break our hearts that abide." Told as a recollection of an old man, Louis de Conte, who grew up with Joan of Arc and was never far from her side throughout her life. I had very little familiarity with this Mark Twain title other than it was his last completed novel. It is surprisingly his most serious novel. There is very little of the humor or outrageous situations he is so good at in his previous novels. It's strictly the reverential story of the young Joan of Arc's life. For a man who was an outspoken atheist at this time in his life, this reads like a love letter to the Catholic church and the Saint Joan of Arc. It was very informative and even entertaining, but I can't put it in the same league with his work to this point in his life. I have a few holes to fill in with his writing but now I've finished all of the novel-length stories and some of the novellas. Mark Twain is a talented writer with unique insights, but I wouldn't hold this up as an illustration of his talents to anyone except those interested in the life of Joan of Arc.
Dexter – "If I Had a Hammer" (S.4 E.6) (SHOW) (2009): "This is what makes a home: The noise of happy children, the warmth of a full house, and the chill of an angry wife" – Dexter. I'm usually good at picking up a television show, movie, or book right where I left off even after years. It's been a good decade since I sat with this show and I while I remember Trinity (John Lithgow), I've lost all the rest of the momentum of the series. I'm tempted to start the whole thing over from the beginning at some point. Dexter is getting himself close to Trinity, and at the same time, he realizes the the authorities are getting close to solving the case. Dexter's hero worship of Trinity serves to just draw out what could have been a 4-6 episode arc. Lithgow is awesome and I remember his positive press during this season.
Gregg Allman – "These Days" (1973) (from Laid Back): "Please don't confront me with my failures / I had not forgotten them." Jackson Browne wrote this for Nico in 1967 while still a teenager. This ode to a lost love is years wiser than he should have been at the time. Forward to 1973 and Greg Allman has every reason to sing the blues. His father was murdered when he was only two. He lost his brother and then another member of the Allman Brothers Band to motorcycle accidents a year apart. Gregg turns this contemplative love song into more of an introspective blues song with a tinge of country. Sung in a sad slow pace like a man sitting on the porch with his friends, this is my favorite version of well over a dozen that I've heard through the years. That last line hits harder every year. "Please don't confront me with my failures."
Dead Again (1991) (Directed by Kenneth Branagh): "You take what you've learned from this life and use it in the next. That's karma." – Cozy. The dual love story of Strauss/Church (Kenneth Branagh) and Grace/Margaret (Emma Thompson) in the 1940s and in the 1990s is centered around the murder of Margaret. The twists and turns are done with such confidence that we know we are in good hands with Branagh as our director. It's got a very Rebecca (1940) feeling to the haunting ghost of the past casting a shadow over the present. The flow between past and present is often problematic for me in films but not so here. The transitions happen with aplomb as the past is always a timely informing of the present. Branagh is perfecting techniques of storytelling the mystery that he will still be using with Poirot in 2023. Without some of the 1991 visual clues, this has the feel of a much older film, as do his Poirot films. It's sad that this film never caught on in the era where Ghost (1990) was the only romantic mystery that the public wanted to see.
A Haunting In Venice (2023) (Directed by Kenneth Branagh): "We cannot hide from our ghosts. Whether they are real or not." – Poirot. This is the best of the Poirot trilogy. Hercule (Kenneth Branagh) is retired and living in Venice when he's visited by Ariadne Oliver (Tina Fey) who gets him involved in disproving a seance by medium Joyce Reynolds (Michelle Yeoh). This leads to a dark murder mystery that takes place over the course of an evening in a home in Venice. The setting allows a collection of international characters, each with their own form of sadness and tragedy. We've been introduced to Poirot's haunted soul regarding his time in World War l. The film shares only a title and generic theme with the literary source much like Death on the Nile (2022). I can't really talk much more about the plot after the first few minutes without giving away most of the pleasurable moments. Enjoy this as a "film they don't make anymore" type of mystery that once they are in the house, it could be 1940 or 1990 or 2020. The mystery genre isn't dead and as this shows, it might even be getting darker.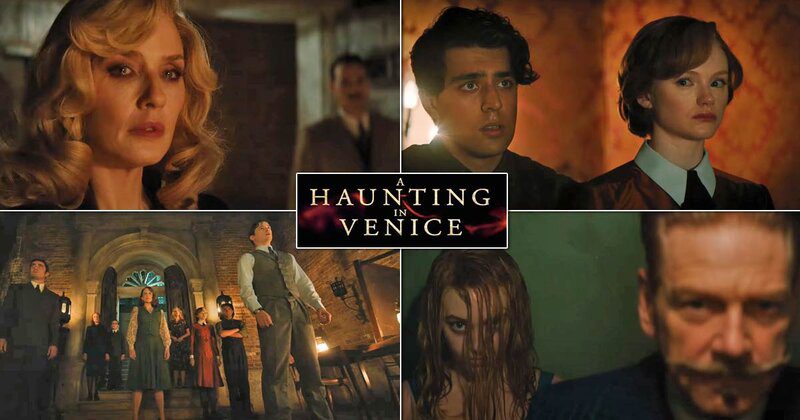 Best of the Rest
"These Days" was written for Nico and it fit perfectly on Chelsea Girl (1967). Her voice is always described as "haunting" but tell me that it doesn't have that quality here. It's a different take on the song that makes it more of a poem.
I'm as big a fan of The Fall of the House of Usher story by Poe as there can be. I think there are a ton of layers to the family, house, and country at war against itself story. The October 12th miniseries release on Netflix, directed by Mike Flannagan [Midnight Mass (2021)] is more of a "inspired by" than "adaptation of" from the look of it. A solid list of actors make me a little more excited than I might have been. Mark Hamill plays the important role of Arthur Pym. Bruce Greenwood, Katie Siegel, and Rahul Kohli among others round out what should be a good Halloween season entry.
Not sure that I even have much of an opinion on the music. It's definitely not made for men in their mid-50s. It's part of the ongoing "Shot on iPhone" series. This is pretty impressive stuff for an iPhone 15 Pro. I'm sure there are thousands of dollars in editing to make it look this good but still. Gimmick for sure, but it got me to spend a few minutes with a song of hers that I wouldn't have otherwise.
Sunday Morning Tuneage Flashback
On the Sunday Morning Tuneage of 4/13/2008, I worked the Saturday before and had the Monday off to spend with Caleb who was off of school We planned on seeing Horton Hears a Who (2008). My #95 Favorite Movie of All-Time was The French Connection (1971). I had underrated this film for most of my life. It's only been since I watched it three times during my 1971 year that I've learned to appreciate it. I would definitely move it into my Top Fifty at this point. With March Sweeps over, it was a lame month for shows. At least there was a season premiere of Doctor Who (SCI-FI) on Friday and some Torchwood (BBC) on Saturday. What a time to be alive! There was a documentary that had my English Major attention on Monday, if you weren't one of those people who watched Bones (FOX).

American Experience: Walt Whitman (S.20 E.11) (PBS) (2008): "I am to wait, I do not doubt I am to meet you again." – Leaves of Grass (1855). One of our best American poets was also one of our first true outlaw artists. He worked in salacious imagery into his poems. He wore women's pants. He was not ashamed to be bisexual. I probably didn't pay close enough attention to this when I first watched it. This documentary does a great job of paying closer attention to Whitman's words and the meaning of his life than the events of his life. This isn't Ken Burns but Whitman would fit the types of stories and the importance to the American zeitgeist that Burns likes to bring out in his works. Time to pick up Leaves of Grass again.
1973 in Review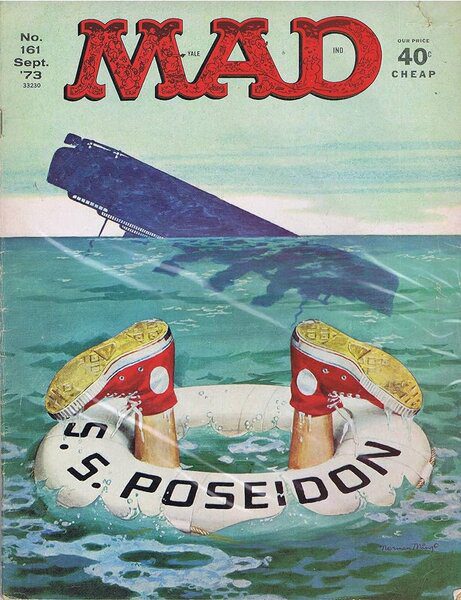 September – Mad #161. Cover by Norman Mingo. Features art by Mort Drucker, Don Martin, and Al Jaffee among others.
September 20 – A Concorde jet lands in the United States for the first time at the dedication of the DFW Airport in Dallas. Later that evening, Jim Croce is killed in a private plane crash going from a gig in Louisiana to Sherman, Texas.
September 22 – The #1 record in the nation for two weeks running is Marvin Gaye – "Let's Get It On". Close behind is Grand Funk – "We're An American Band" and Helen Reddy – "Delta Dawn."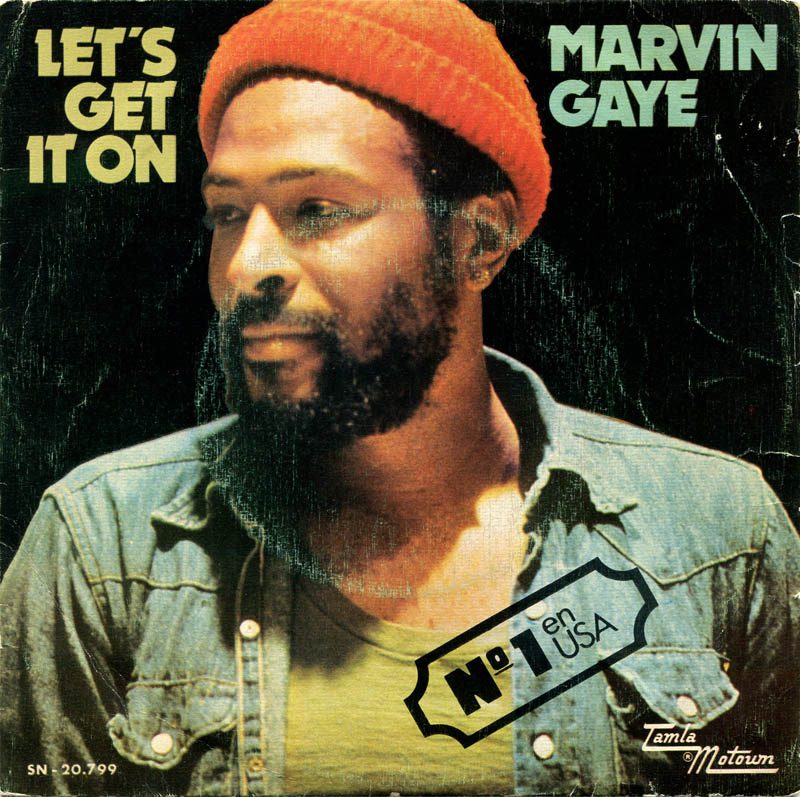 What the Hell Did I Put in My Mouth?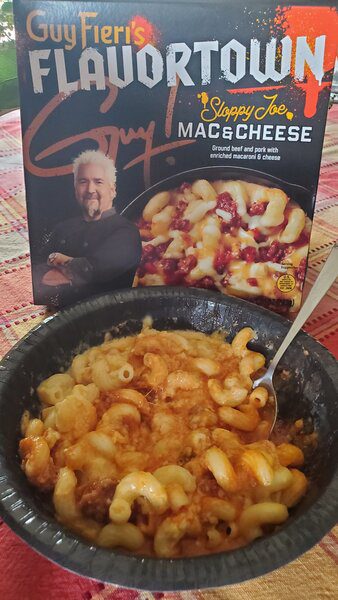 Guy Fieri's Flavortown: Sloppy Joe Mac & Cheese
I have had a guilty pleasure through the years watching Guy Fieri's shows on the Food Network. With my love of diners, dives, and dive bars, I am down for trips to Flavortown. Sloppy Joe sauce on Mac & Cheese isn't a new concept. The sauce here tastes canned and doesn't have much zing to it. I would suggest making your own at home for much cheaper. A decent dish but not worth the cost for something you could make for $3.00 at home.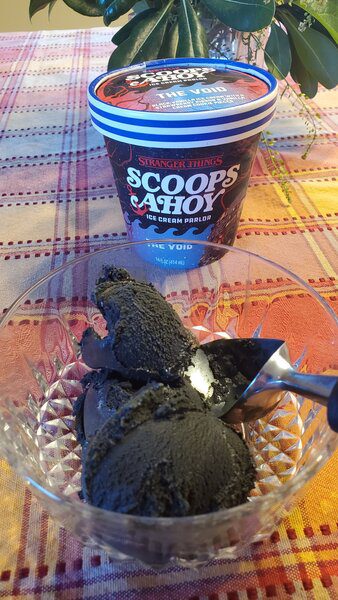 Scoops Ahoy: The Void
It doesn't feel like Stranger Things Season Five is ever going to get here. They gave us seven new flavors of tie-in ice cream to tide us over. Straight from the Starcourt Mall, this flavor is interesting because the flavor is pretty straight vanilla but the activated charcoal gives it a black void color that you just don't see in ice cream. There is supposed to be a strawberry ribbon flavor that is hard to find in the small pint. There's also tasty vanilla cookie pieces that are the best part of the ice cream. I can only recommend that you don't fall into the Void.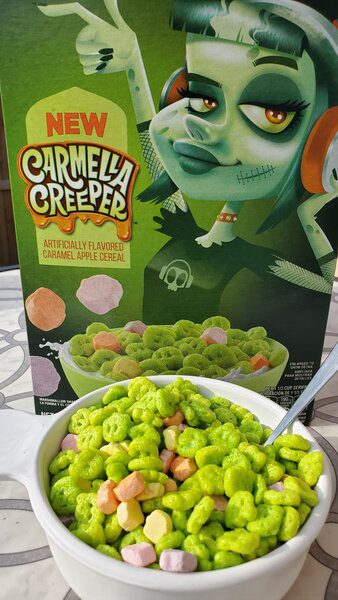 Monster Cereal: Carmella Creeper
The fourth Monster Cereal of the season is the first new monster in 35 years. The caramel apple flavor comes in a bright green corn piece. There are more marshmallows than in the other cereals. This must be where the marshmallow budget went for the year. The flavor? It's caramel apple but I realized at the end of the first bowl that I didn't need a sweet caramel apple cereal. Luckily, it doesn't turn the milk green and it doesn't leave an apple milk flavor. I am disappointed that after all these years, the new flavor isn't more dynamic. I'm not a fan of the character design either. Sigh.
"These days I seem to think a lot
About the things that I forgot to do
And all the times I had the chance to
I've stopped my rambling" – Jackson Browne
Stay Hard
sb