Pop Culture Ephemera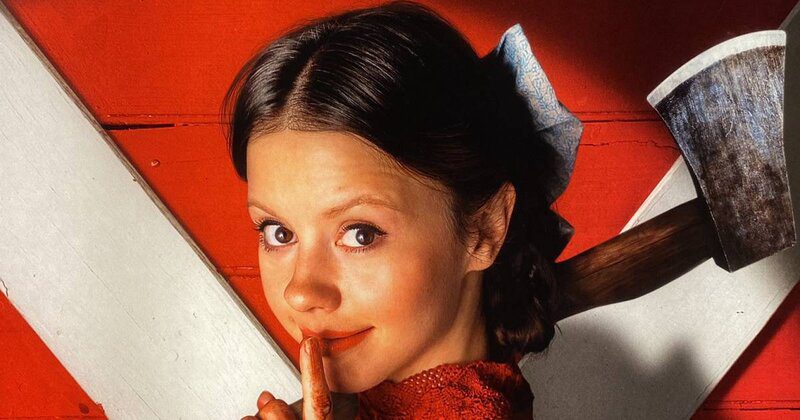 Pearl (2022) (Directed by Ti West): "All I really want is to be loved. I've had such a hard time without it lately." – Pearl. If you need to cast a lonely, isolated young woman in 1918 Texas who just longs to be seen but instead makes people uncomfortable, you could not improve upon the Mia Goth casting as title character, Pearl. We know that she survives into 1979 from the previous Ti West film, X (2022). The film plays upon the creepiness of the awakening of a young woman with the serial killer future that we know about her. Quotes like, "The whole world will know my name" is just an example of the double story going on at once here. It's set in a time of upheaval and during a Pandemic. The 1918 setting is meant to mirror the isolation felt in today's society. Pearl's reactions are part of her psychosis but they are also anchored in our own reality. The gore is more restricted here and except for the beginning and end. It's more of a character study (think Psycho) than horror film. The supporting characters are often mere wallpaper and the house (that plays such a big part in X also) is probably the best character next to Pearl. Mia Goth concludes the film with an amazingly long monologue with only a couple cuts that I could see. This middle film in what will be a trilogy serves as a good purpose to world build and expand the thematic elements.
Star Wars: The Book of Boba Fett – "Chapter 4: The Gathering Storm" (S.1 E.4) (DISNEY+) (2022): "I'm tired of our kind dying because of the idiocy of others. We're smarter than them." – Boba Fett. I'm not going to pretend that much of the reason to watch this show is Ming-Na Wen as Fennec Shand. The trouble I have so far is that the series seems to be a long exercise in giving a plausible case to getting Boba Fett back into the future continuity. This chapter finally starts to pull together the past and current story threads. We get needed explanation on Boba Fett's rescue from the Sarlacc Pit and Boba's relationship with Fennec. There's plenty of action finally but it illustrates the ultimate limitations of this show. The franchise works best with the droids as Greek Chorus and the aliens as secondary characters. The human characters have always been the heart of the best moments. This show by nature has too many droids and alien characters. Not that I'm complaining about Matt Berry voicing 8D8, but the big action scene at the center of the episode relies too heavily on costume and effects. This is a very enjoyable episode, so for now I'll be content to just let them fill in some timeline gaps.
Blondie – "Hanging on the Telephone" (1978) (from Parallel Lines): "Hang up and run to me". Written by Jack Lee of the Nerves in 1976, this song found a new life on Blondie's third album. It's a joyful Punk song that masquerades as a Power Pop song. The tempo and short duration suggests all the trappings of a Punk song. In an era when Disco was starting to knock on every door (even for this group), this song clips along with purpose and energy. I wouldn't dare to rank it as the best Blondie song, but it's in the conversation.
Jim Gaffigan: Dark Pale (2023) (Directed by Jim Gaffigan): "Is that too dark? It's going to get worse." I've been a fan of Jim Gaffigan since his earliest releases. I was drawn to his tenth special because it's been noted in the press as darker and edgy. If I had watched it first, I would have been clueless as to what they were referring to. All I can imagine is that there are people in his normal crowd that think it's "political" to joke about COVID or bad taste to tell jokes about funerals or plane crashes. They can't all be Hot Pocket jokes. Are the bits a little repetitive to his previous material? Ten specials will do that for you. Bits on Starbucks, lots of diarrhea jokes, and a funny story on hot air balloons give some chuckles. By no means did it resemble a Richard Pryor, George Carlin, or even a Ricky Gervais routine. I'm not ready to leave his humor behind just yet.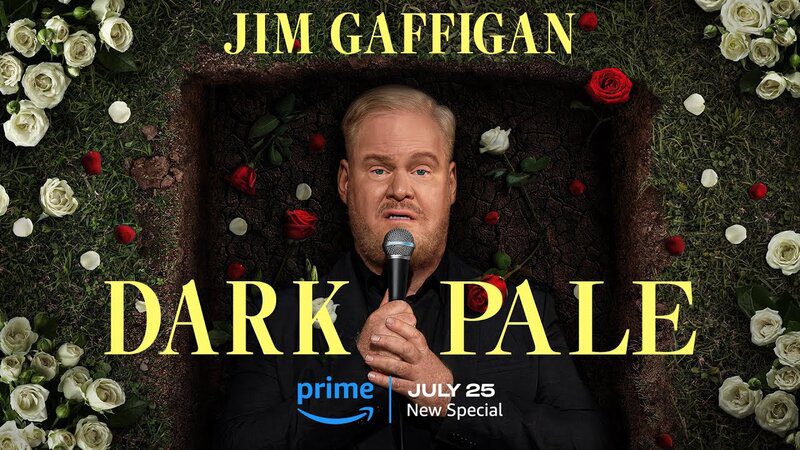 Omega Man (1971) (Directed by Boris Sagal): "Definition of a scientist: a man who understood nothing, until there was nothing left to understand." – Matthias. There's this narrative that there wasn't a science fiction genre between 2001: A Space Odyssey (1968) and Star Wars (1977). They obviously weren't following the career of Charlton Heston. Neville (Heston) is the lone survivor of a biological warfare and he battles a group of infected people, who are sensitive to the light, looking to kill him called the Family. This is the second adaptation of Richard Matheson's I Am Legend, and the vampiric qualities of the survivors is muted. The downfall of this movie is the ineffectual nature of the Family. There's a quality supporting cast including Rosalind Cash as his love interest, Lisa, has a meaningful story arc. The Family just isn't spooky enough as a foil. Their dress as Medieval Monks doesn't help the matter. The story aims at a higher message that it just can't pull off, but that doesn't mean that there isn't quality science fiction happening here.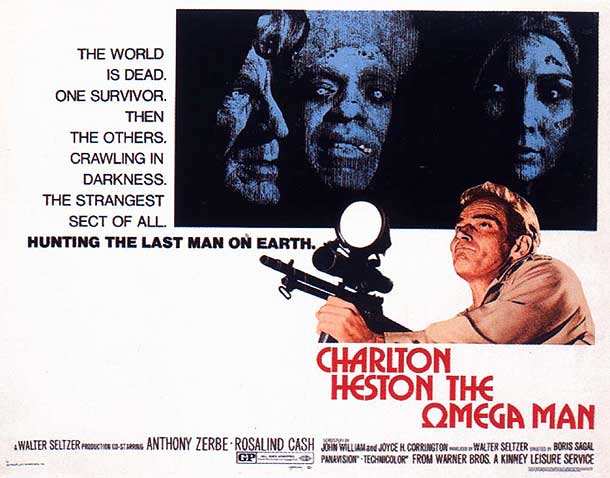 Best of the Rest
The original version by the Nerves of "Hanging On The Telephone" is somewhere in-between Surf Rock and Punk. Blondie gave the song just enough tempo to make it much more of a painful refrain. She is really "left hanging" in a way that this version doesn't give us. The guitar work here might be better but the Blondie version has better percussion.
L7 took the song to the other extreme, speeding it up even more for the soundtrack of The Jerky Boys Movie (1995). A movie soundtrack from a movie about crank callers would lead you to believe we aren't supposed to take the version of the song as seriously. I feel like they are playing against the telephone theme of the film and the Punk attitude of the pranksters. The group has solid Punk credentials for the era but this song has a speed limit and they may have exceeded it to the point of drowning out the emotion.
It somehow makes sense that one of the best covers after Blondie is Harley Quinn in Batman and Harley Quinn (2017). It fits her character both in lyrics and in style. I always love these films where the bad guys have their own bar hangout too.
Sunday Morning Tuneage Flashback
On the Sunday Morning Tuneage of 2/17/2008, the weather was our one week of winter. My attention was turning to an upcoming Spring Break trip. Netflix, Blockbuster, and Best Buy announced they were dropping HD DVD in favor of Blu-ray. My #36 Favorite Film of All-Time was Annie Hall (1977). It's still in my Top 100, but it's probably on the other side of 50 now. There was still a rush of reality shows and game shows dominating the week because of the Writer's Strike. There was a remake of Knight Rider (NBC) and Dexter (CBS) was getting an edited run on CBS. It was a great week for documentaries with shows on Kit Carson, "Ape Genius" and a special on HBO.

Joe Louis – America's Hero . . . Betrayed (HBO) (2008): Joe's importance to America, his Race and boxing from the Great Depression through the 1950's deserves more than 80 minutes. In today's multi-part sports documentaries, this is a man who should get four to six hours. This documentary strikes me as important in that it has interviews with first-person observations of the times from people who are no longer with us. It's a great primer for the man who bridges the time between Jack Johnson and Cassius Clay.
1973 in Review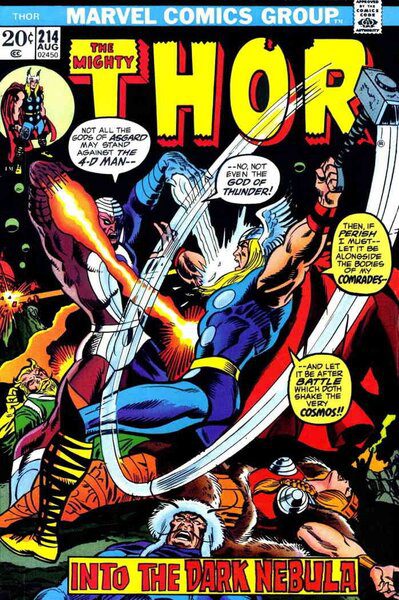 August – Thor #214. Written by Gerry Conway. Art by Sal Buscema. "Ho Heimdall! 'Tis been eons since last I fought by hand. I see now 'tis a combat I surely miss!" – Odin.
August 1 – The closing of "Edna's Fashionable Ranch Boarding House" (aka The Chicken Ranch) in Texas would become the subject of ZZ Top's "La Grange" and the Broadway play and later hit movie, The Best Little Whorehouse In Texas (1982).
August 1973 – Super Orange Crisp is Super Sugar Crisp with extra orange "loops" mixed in. It created what is often credited with being the highest sugar content of any cereal (a 1975 study showed it to contain 71% sugar). "Try the new cereal with the sugar-sweet puffs of wheat plus orange-flavored cereal rings." I'm curious about the Mini-Phony Baloney Puzzle.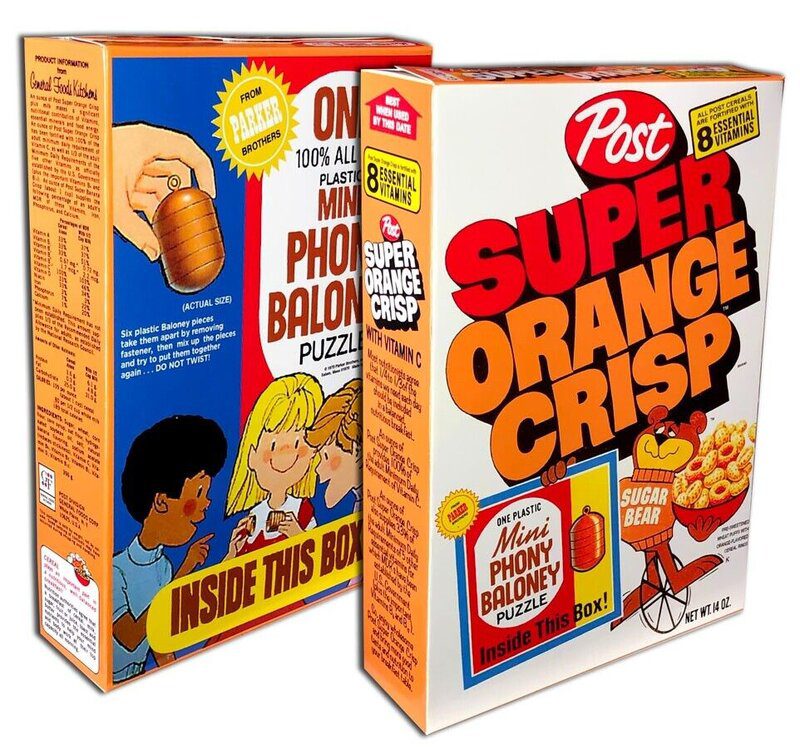 What the Hell Did I Put in My Mouth?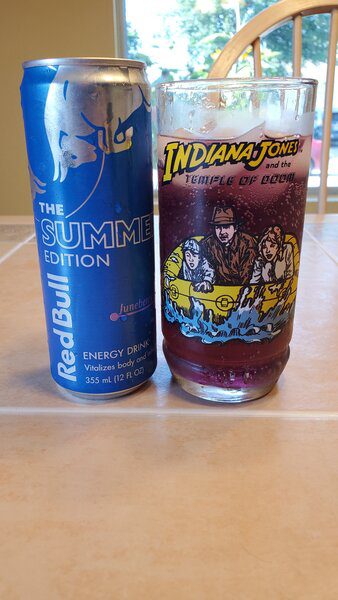 Red Bull: Summer Edition – Juneberry
I drink Red Bull once a year. I can't tell you why but I'm always attracted to their Summer Edition releases. Before the summer gets away from us, I wanted to check out the Juneberry edition this year. To me, it's a white grape mixed with cherries taste. The color isn't very appetizing and the taste isn't one that I'd seek out very often. The best Red Bull ever was the Peach. This doesn't come close. Maybe next summer.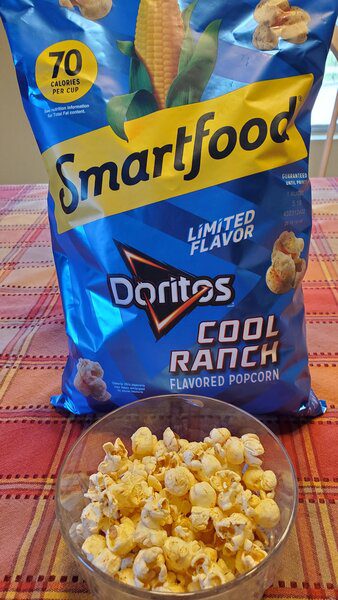 Smartfood: Doritos Cool Ranch Popcorn
Last summer, the Nacho Cheese Doritos version of Smartfood popcorn was one of my favorites of the summer. With Cool Ranch being one of at least the top three flavors of Doritos, I thought that there might be something good at hand. Sadly, that is not the case. Instead of a ranchy goodness, it's much closer to a white cheddar flavor. There is nothing white nor cheddar in Cool Ranch Doritos. I can't stand behind these as a recommendation.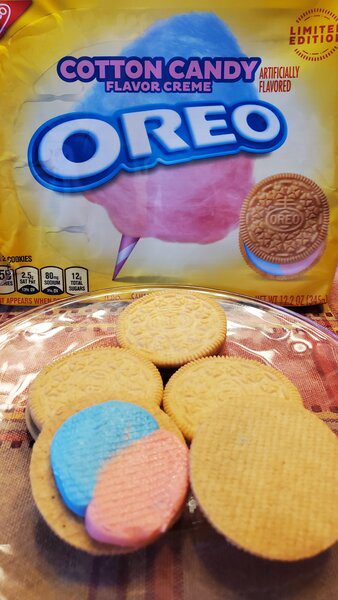 Oreo: Cotton Candy
The 2015 fan favorite returns. I didn't partake in them during that summer but I had to know what all they hype was about. Two separate cotton candy creme flavors inside of the Golden Oreo wafers. The spun sugar flavors of blue and pink do feel like a Summer Carnival item. The cotton candy flavor isn't overly sweet at all and the golden wafers are a better addition than if they had stuck with chocolate. It's a decent cookie that you might not miss for another eight years but it's fun in 2023.
"I had to interrupt and stop this conversation
Your voice across the line gives me a strange sensation
I'd like to talk when I can show you my affection" – Blondie
Stay Hard.