Pop Culture Ephemera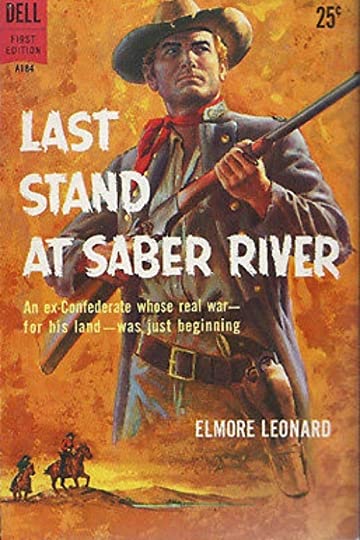 Elmore Leonard – Last Stand at Saber River (1959) (Harper Torch): Paul Cable fought for the Confederates in the Civil War and he's returned home to Arizona only to find that two Union members, the Kidston brothers have taken over his ranch. Paul must protect his wife and three children while fighting off the Kidstons and their henchmen. And he has to determine if he can trust the one-armed shopkeeper, Janoe, who might be secretly running guns. It has all of the Leonard touches that will mark his later crime novels. There's great dialogue between the hero and villains. The women are much stronger here than in the previous novels. The western as a written genre was coming to an end with the decade but was on the verge of taking leaps forwards on film and on television. This end of the Civil War setting is the time period of some of the very best westerns on film and screen. Leonard is poised to put the genre behind him and move more towards crime and this is a quick enjoyable ride.
Only Murders in the Building – "Here's Looking At You" (S.2 E.4) (Hulu) (2022): "He's already plotting his revenge. I think he's going to kill me, bury me, dig me up, and kill me again." – Oliver. This show vacillates between being a comedy that has a mystery to be solved and being a mystery that plays the genre to make fun of the tropes. At the heart, this is a story about family. Charles, Oliver, and Mabel have formed their own little family in the building. This episode spends most of its mental energy reflecting up father and child relationships. The bittersweet relationship between Charles and Lucy in this episode is a real pleasure and weaves nicely into the murder mystery. Oliver has his own father/son moments and so does the reappearance of Teddy and Theo illustrate the complicated relationship of adult parent and son. Steve Martin steals the episode, appearing in most of the scenes. This might be the funniest episode of the series, excluding last season's finale.
Old Scientist (Jim Henson) – "Time in a Bottle" (1978) (from Muppet Show 2): "If words could make wishes come true." The Muppet Show in Season Two (1977) covered the Jim Croce tune from his debut album from 1972. The original song is beautifully orchestrated and is too often derided as syrupy sweet but it really captures some heartfelt emotions. When Jim Henson takes aim at a song like this, he gets right to the heart of it. The song about a metaphorical saving of the magical moments of our lives becomes a love letter from an old scientist to a true love as he tries to save those moments. There are so many great moments given to us by Jim but this is one of the highlights for me. It reminds us that there's never enough time. So do the things you want to do.
What We Do In The Shadows – "Reunited"/"The Lamp" (S.4 E.1/2) (2022) (FX): I was worried about the future of the show after Colin's death last season. I had no reason to fear. The show thrives on chaos and incongruity. There are typically the Laszlo (Matt Berry) and Nadja (Natasia Demetriou) stories that are my favorites. These first two episodes set up what will be probably be a season long story of the Vampire Bar for these two. The Nandor (Kayvan Novak) and Guillermo (Harvey Guillén) stories are good but not always the most memorable. Nandor looking for a new bride in "The Lamp" and Guillermo serving as a caretaker for Baby Colin are two stories with some promise. There's also a promise to see more the Guide (Kristen Schaal) as almost a new fourth member of the cast. She shines in her own neurotic way in "The Lamp". I wanted to include a bunch of quotes from these episodes but I'm going to not spoil it for you to hear them for the first time when you watch it. Four seasons in and the show has hit the ground running again just as strong as it has ever been.
Thor: Love and Thunder (2022) (Directed by Taiki Waititi): "This ends here and now." – Thor. This is part of the raunchy comedy/parody arm of the Marvel Universe. There are Bond-style thriller stories like Black Widow, continuity heavy tales that need to bring together and/or expand the Universe like Doctor Strange, and there's the genre specific films like Shang-Chi and Eternals. This is a film that shouts out "Critics won't like but audiences will love." I got exactly what I thought I would get from this film. There was a non-stop barrage of one-liners, puns, and winks to the audience. Taika Waititi is the perfect director for this run through the Thor Universe. The humor is adult without veering too far into the overtly sexual nature that it could have. Is it shallow and simple? Yes. Which is funny considering that the comic run of the female Thor dealt with so many adult issues around Jane's cancer and less to do with her relationship with Thor. For Thor, there was much more to do with the loss of his mother and how it feels to see a woman take over the role of Thor. These things were jettisoned in favor of goats. But in the end, on a July afternoon with popcorn and a beer, I got just what I wanted.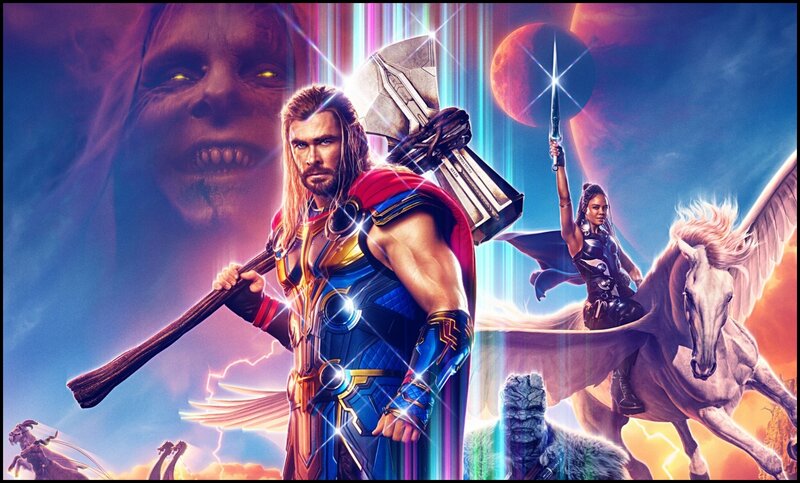 Best of the Rest
When we rank the top male acting voices of our time, Patrick Stewart will deserve some accolades. This ad for Yorkshire Tea is a fun play on office life and his reputation.
I don't like seeing a story across my feed that screams about a "giant tree trunk-sized snake." It took me a couple paragraphs deep to see that it is in Indonesia luckily. That takes another country off of my "to visit" list. An 18-20 foot-long snake weighing 120-160lbs is not my idea of a Destination Vacation.
The Emmy nominations came out last week. Most people know about the television show nominations. Fewer know that there is a commercial category. I fully expect the Apple iPhone 13Pro "Detectives" ad to be the winner. I was surprised that the Meta (Facebook) ad "Skate Nation Ghana" about how this duo used Meta's platform to bring skate culture to Ghana was an ad that slipped in pre-Olympics and didn't get much love. It's good to see inspiring short filmmaking get rewarded.
Sunday Morning Tuneage Flashback
On the Sunday Morning Tuneage of 2/18/2007, I had missed a week of my Tuneage with one of the worst and most painful disc issues in my back. I had recovered enough to attend a '70s Murder Mystery party the previous day dressed as Mr. Kotter. Heroes was plugging along. I was excited for the new Simpsons with Eric Idle and Amazing Race All-Stars was starting. There was an awards show that I was interested in watching but didn't until this week.

The 22nd Spirit Awards (IFC) (Hosted by Sarah Silverman): The Independent Spirit Awards were created to honor movies that don't typically get recognized by the Academy. The most nominated films from 2006 for this year was Little Miss Sunshine and Half Nelson with five nominations each. The big winner was Little Miss Sunshine with Best Feature, Best Director (Jonathan Dayton and Valerie Faris), Best Supporting Male (Alan Arkin) and Best First Screenplay (Michael Arndt). The best moment of the night for me was a Special Distinction Award for David Lynch and Laura Dern for their work together. Sarah Silverman seemed to be showing up lots of places in 2007 and did a very respectable hosting job here even if her comedy was restrained a bit. It wasn't a strong year for Independent films but this show is important to recognize films that don't get much attention. Where else for movies like Thank You For Smoking, The Road to Guantanamo, and The Lives of Others.
Flash From The Past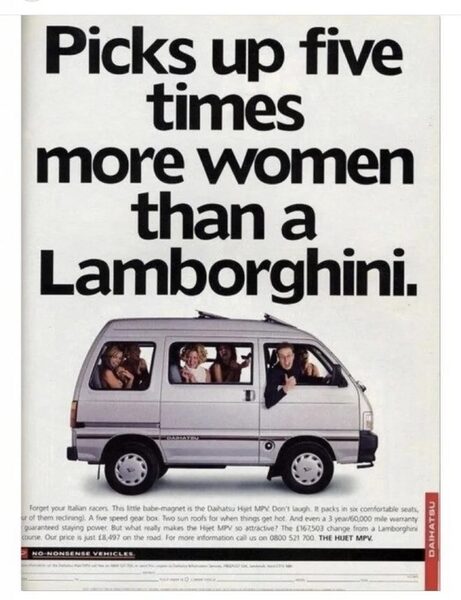 What the Hell Did I Put In My Mouth?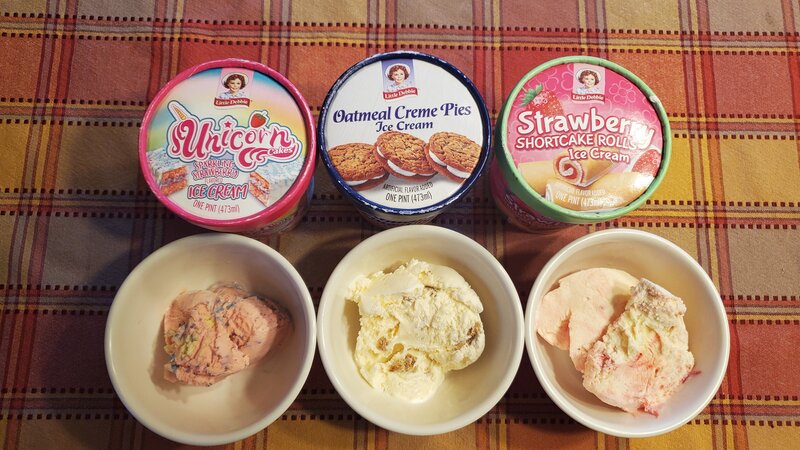 Little Debbie Ice Cream: Unicorn Cakes, Oatmeal Creme Pies, Strawberry Shortcake Rolls
The sixth, seventh, and eighth flavors are the bottom of the choices for me. Oatmeal Creme is predictably decent but just missing something I can't figure out. Strawberry Shortcake does have nice bits of shortcake but lacks enough strawberry flavor. Unicorn Cakes just falls short and I'm not sure what they were going for since I've yet to taste the baked good version.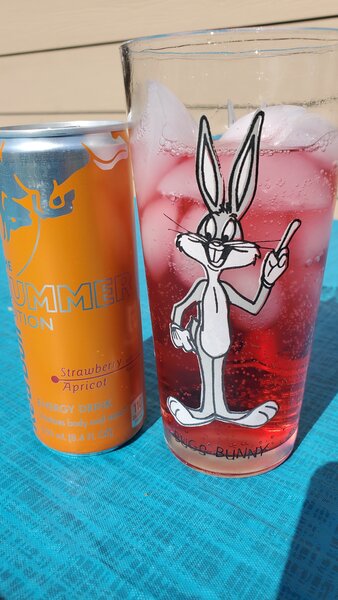 Red Bull: Summer Edition – Strawberry Apricot
I'm not a Red Bull fan by any means. I only typically try their new Summer Edition annually for some reason. The initial smell and taste are of a very sweet strawberry, like overpowering sour strawberry almost. But then there's a soft aftertaste of apricot. It's not a fruit used in beverages much and that's too bad. It really gave the drink a refreshing taste compared to most energy drinks. A very refreshing sSummer beverage.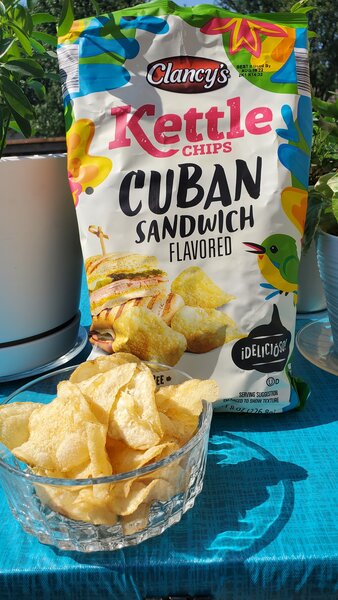 Clancy's Kettle Chips: Cuban Sandwich
This Aldi's release is as the package says, "Delicioso". I'm a sucker for new potato chip flavors more than about anything else that I sample here. Kettle Chips are my typical first choice of chips. I love a good Cuban sandwich too. The combination makes for a wonderful summer picnic chip. Kroger has previously had a Cuban sandwich chip but I don't recall them as well. These definitely bring a mustard, pickle, and ham flavor to mind. I'm picking up another bag before they are off the shelves.
"But there never seems to be enough time
To do the things you want to do
Once you find them
I've looked around enough to know
That you're the one I want to go
Through time with" – Jim Croce
Stay Hard.
sb