Season One, Episode One was well received. We're moving on to Episode Two and I'm starting to get more into my groove of seeing things that I want to include as I go through my day-to-day. The 4th of July long weekend was kind to the soul and it provided even more 'Murica-related food items to review this week and weeks to come. The dog days of Summer mean more hiding from scorching temps here in Texas and more time in front of my media. Your feedback is appreciated.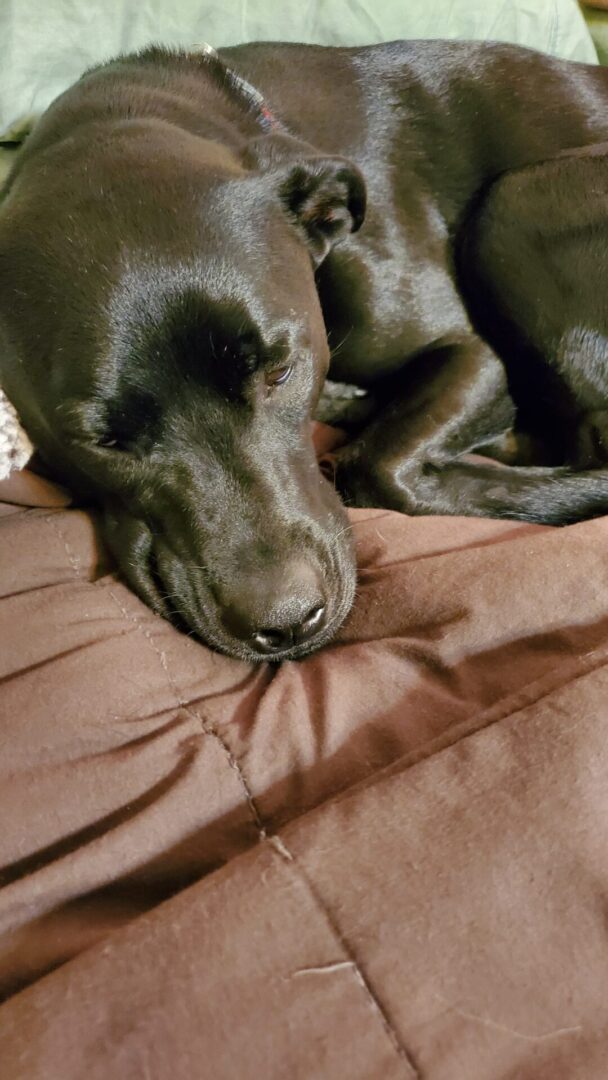 Rigby is sad that her superhero shows don't make any sense.

Pop Culture Ephemera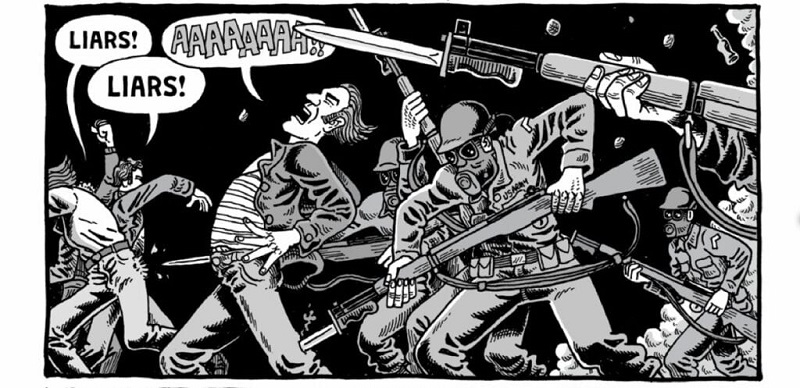 Derf Backderf – Kent State: Four Dead in Ohio (2021) (Abrams): I was very impressed with his work on My Friend Dahmer as a historically accurate work that found a way to engage the reader in the story. Too often, authors find this to be a choice – to embellish and combine events for the sake of the story or to stick so close to the events that it just becomes a chronological series of events. Kent State captures the events of the weekend leading up to and including the Monday afternoon shooting. It captures the mood of the town and the campus through they eyes of a few important players in the drama. My personal reflection upon events in the demonstrations of 2020 show that so many things have not changed. This is an easy read that you can envision it translating simply into a TV series. Lots of respect to the very detailed notes on his research.
The Gifted – "rX" (S.1, E.2) (2017): I'm finally taking a dip into this series that I missed in the mix of all the superhero shows of the late Teens era. The second episode ramps up what was only hinted at in the last few minutes of the Pilot episode. The convenient thing about making a show in the X-Men universe is that the world of this show already has rules and context if you've watched the films. Stephen Moyer is still going to just be Vampire Bill from True Blood to me. I'm more impressed by Amy Acker's character, Caitlin, who feels like a character I'm going to really like as the series progresses.
Ramones – "Oh, Oh, I Love Her So" (1977) The second Ramones album that I'm taking a deep dive into this year as part of my Punk Project is Leave Home. Their punk is tight, driving guitar that is often just a couple minutes of chorus. This song is heavily influenced by early Rock tunes of the 1950s and 1960s, both surf rock and rockabilly. Repeated listens to this album reveal how influential it has been on the Punk generation of the 1990s. This album would still feel right at home at a skate park or in a college dorm. Also find your way to "Sheena is a Punk Rocker".
The Flash – "Family Matters Pt. 2" (S.7 E.11) (2021) Simply put – I have no idea what is happening in this show anymore. It has been that way for about three to four seasons. Every time I think I have a handle on it, the "timeline" changes again. There are all these new characters that feel temporary at best. The two subplots of Killer Frost getting out of a life sentence in jail is a silly excuse for a flirty fight. And Cisco dropping hint after hint that he's leaving is just depressing because he's 99% of the humor of the show. I miss the mix of humor and family that dominated the first few seasons.
Kingdom Hospital – "Thy Kingdom Come" (S.1 E.1) (2004): Stephen King develops a TV series about a modern hospital built upon the grounds of a haunted factory that burnt down after the Civil War. It's based upon a mini-series by Lars Von Trier. The influences are right out in the open for this debut episode. An artist paints a prophetic image of an anteater before he leaves on a run (I'm reading Duma Key from that era by King right now and it's a dry run for that plot). The artist is hit by a van in a scene that is directly from the Dark Tower books which in turn are a reflection on the real life events in Stephen King's life. The hospital is full of quirky and odd characters influenced equally by Twin Peaks, X-Files, and The Twilight Zone. Is it well written? Well, I didn't even hate the Andrew McCarthy character if that tells you anything. The cinematography is top notch. The hospital as character has detail that other shows ignore. This looks much more like a 13-hour film than a TV show. I'm ready for the dive into all 13 episodes.
Best of the Rest
File under "Burn It All Down" is any story includes the words "Snake," "Slithers," and "Toilet". But then add the very disturbing "tweak in the area of the genitals" and you've reached another level of horror. Everything about the story is problematic including the neighbor who is a "reptile enthusiast" which know is code for "snake freak". If there was ever a testament to the advice "Look before you leap", it's this. Snake Slithers Out of Toilet.
I cursed it. I must have typed the previous entry in Parseltongue and then what came across my feed? They "lost" a 12-foot python at the mall in Louisiana. Dude. Cara the Burmese Python "remains on the loose". They've definitely looked at Abercrombie (Kids), Bath & Body Works, Hot Topic, and even at the back of Spencer's. I'd suggest looking closely before using the bathrooms at the Mall.
While I didn't mean for this portion of the blog to be a big "Nope" corner, I did just see the footage from the Michigan Cherry Festival where the bystanders threw themselves on the trailer that held the ride to keep it from tipping over. Not that I've ever expected less than intestinal distress or a slight case of whiplash from a trip to these parking lot fairs, but I haven't gone to them prepared to be part of a group trying to hold down a ton of out of control machinery made in the 1970s.
What the Hell Did I Put In My Mouth?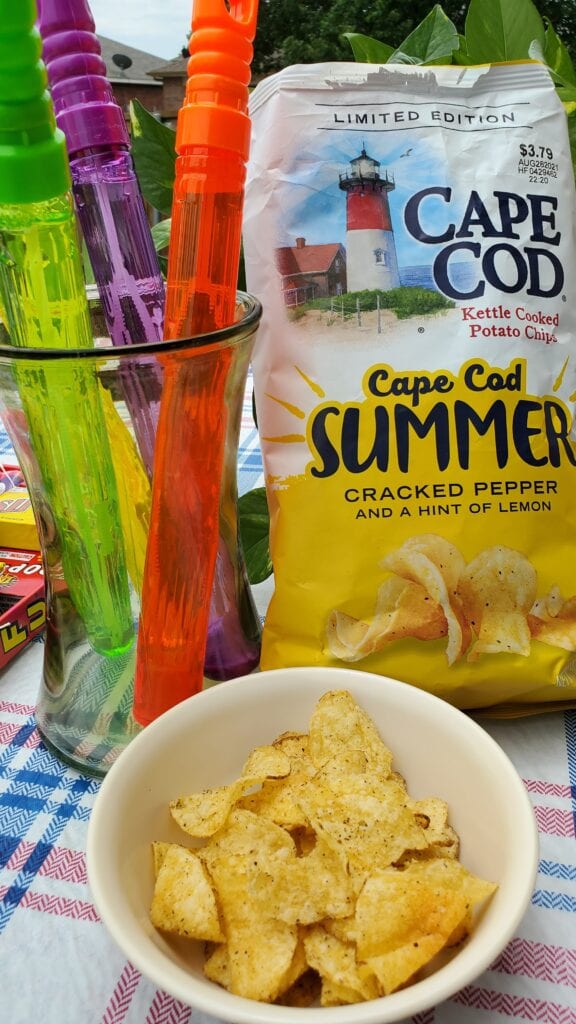 Cape Cod Summer- Cracked Pepper and a Hint of Lemon
Cape Cod Kettle Cooked Potato Chips are always a solid choice in the salty snack aisle. They have an excellent regular chip and their BBQ chips are near the top of the list. This slight twist on the classic cracked pepper is refreshing and addicting. A must-add to your Summer afternoon snacking.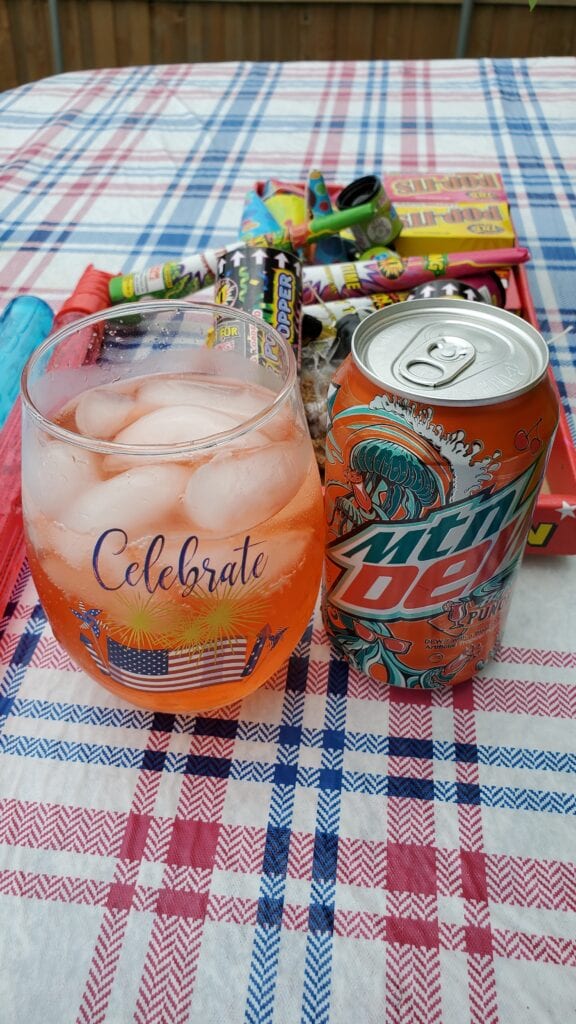 Mountain Dew – Baja Punch
After a Summer in 2020 without a decent rollout of new flavors, Mountain Dew returns with a vengeance this Summer with multiple Baja flavors. This Tropical Punch flavor is close to the original Dew flavor with a slight tropical fruit aftertaste. I don't know if I'm tasting so much orange because my brain is seeing the orange color, but that's my takeaway on the flavor. My preference is for these citrus flavors as opposed to some of the odd mixtures they've relied on in recent releases.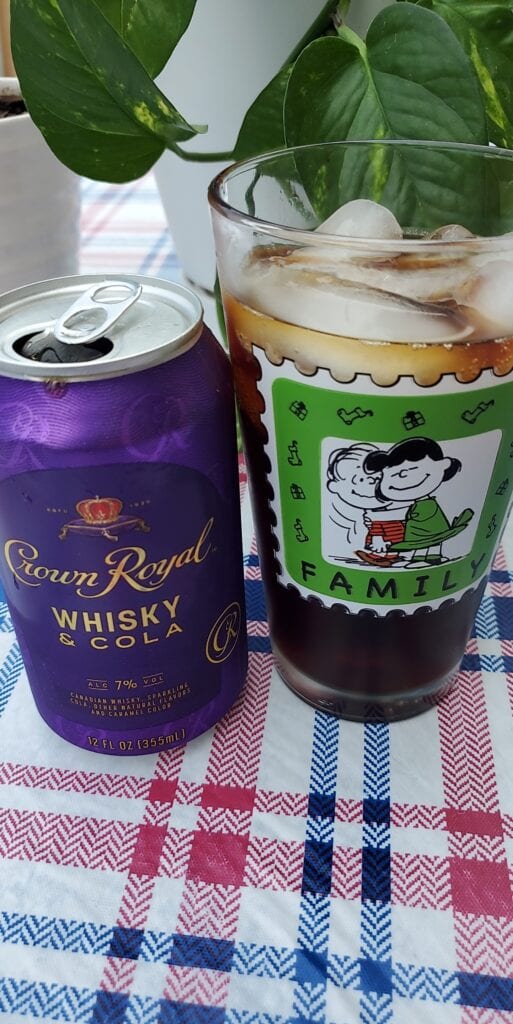 Crown Royal Whisky & Cola
I guess it's most surprising that this hasn't been a premade cocktail before this year. I've seen multiple flavors at the store but decided I'm best qualified to judge the classic mix. Certainly my own cocktail mix of 90/10 Crown to Coke isn't going to be represented in a can purchased at the store. As a portable cocktail, this is a great idea. In practice, you should be aware that the use of the word "cola" tells me right away that they didn't spring for the extra dollars to use Coke. In fact, the biggest drawback for this product is that the Cola portion of the mix tastes way too close to Pepsi. It just serves to make the drink a little too sweet for the low alcohol content. In a pinch, throw some in a cooler. If you can bring along the actual ingredients, then you'll be that much richer for the two seconds to mix the drink.


"Hanging out on a night like this
I'm gonna give her a great big kiss
I'm gonna make her mine
And everything's gonna be real fine" – The Ramones
Stay Hard.
sb