Pop Culture Ephemera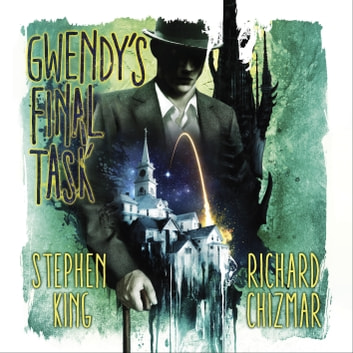 Stephen King / Richard Chizmar – Gwendy's Final Task (2022) (Cemetery Dance): "People don't need a button box to do horrible things. There's plenty of evil fuckery in the human spirit." The last book of the Button Box Trilogy (in case you couldn't tell by "Final" in the title) jumps forward to 2026 and Gwendy is now a Senator and about to be launched into Space. Yeah. That was my initial thought too. This is the first of the three books to be the length of a novel but like the previous ones, is pretty much the content of a short story. Constant Readers of King will enjoy his weaving of Castle Rock scenery, Derry lore (including a certain "clown"), the "low men" (from Hearts In Atlantis) and a number of Dark Tower vocabulary. As a conclusion to the Trilogy, it's sloppy. By this time, we've been in Gwendy's head since she was eleven and shouldn't need to treat her like a wholly new character. The supporting cast is just not that interesting. I think that's what disappoints me the most. I like the Gwendy character and there's potential to visit Castle Rock for more stories. This just wasn't the way I wanted the collaboration to end. Not in Space, in particular.
The Flash – "A New World, Part Four" (S.9 E.13) (CW) (2023): "Tonight we change the future." – Savitar. The CW Arrowverse ends here. Cobalt Blue and all of the evil speedsters, the Legion of Zoom, battle Team Flash one last time. After 11 years, the continuity is put to bed (they seem to exclude Superman and Lois from their Universe) with a whimper. It's clear that giving the finale only an hour spot in the schedule and not flooding social media with advertising that they wanted to sneak this show out the door silently. It was odd to set up this huge battle over three hours, have it come together in twenty more minutes and then just quickly settle it. This doesn't put a bow on the Arrowverse but it does close some of the threads. The last scene feels completely tacked on for a show where we've been to the future already and know what is going to happen. Much like the past three or four seasons, this episode was just okay enough to not be disappointing but not good enough to be called satisfying.
Electric Light Orchestra – "Mr Blue Sky" (1977) (from Out of the Blue): "Sun is shining in the sky / There ain't a cloud in sight". Today, this is easily the most recognizable ELO song, even by people who have no idea what ELO means. The relentlessly upbeat song with the wonderful harmonies wasn't anything more than another entry on a "Greatest Hits" album for most of my life. The percussion of a mallet on a fire extinguisher and Jeff Lynne discovering the Vocoder 2000 all made for a unique sound. By the early 2000s, the song was rediscovered and started showing up in films and television with so much regularity that it's reach is way beyond the initial release. My first memories of it hitting again were with Eternal Sunshine of the Spotless Mind (2004). That progressed to movie through Megamind (2010), a fun role in Guardians of the Galaxy Vol. 2 (2017), a place in Doctor Who and The Office on television. The 180 bpm song starts breakneck and rarely lets up and the good feelings just keep flowing. Happy Summer.
The Simpsons – "Eternal Moonshine of the Simpson Mind" (S.19 E.9) (FOX) (2007): "Ah, I got my memory back and my life is ruined!" – Homer. Waking up with no memory of the previous night, Homer seeks the help of Dr. Frink to recover memories that Marge is having an affair. The previous night, Homer had taken a Forget-Me Shot. As Homer recovers his memories, the episode parodies both It's A Wonderful Life (1946) (a great shot of Homer about to jump from a bridge) and Eternal Sunshine of the Spotless Mind (2004) (the general idea of the plot and Dr Frink's helmet used on Homer). This is a rare emotion-filled episode for the series. It operates on multiple meta levels but also has a flashback scene that connects the emotional thread of the series (the parody of the Noah Kalina project almost brings me to tears). I wouldn't have been mad if this had been saved to be the ultimate Series Finale. As this episode ends with "The End?" then comes into view, the final sign-off would be complete. It's easily one of the top three of the post-2000 era.
Eternal Sunshine of the Spotless Mind (2004) (Directed by Michel Gondry): "Now I wish I had stayed. I wish I had done a lot of things." – Joel. This is a film that has outlived any expectations for such a challenging film. Movies told in non-traditional and non-linear ways don't last in the public imagination for almost 20 years like this film does still. Can love out live the memory of the love? Michel Gondry merges creative direction with Charlie Kaufman's thoughtful script to use the story of Clementine (Kate Winslet) and Joel's (Jim Carrey) relationship as a stand-in for what is the heart of a relationship. The process of Joel having his memories of their relationship removed is told in overlapping levels of him trying to hold onto some of the memories, various times of Joel's life playing out, and a current view of relationships playing out with the supporting cast of Mark Ruffalo, Elijah Wood, Tom Wilkinson, and a nuanced role by Kirsten Dunst. The success of the film depends on the trust that the viewer gives the director to pull it together. The maze of time and space does pay off for those with patience, those who pay attention. I'm so happy that this type of film still gets talked about and that the strength of love outlives the memories.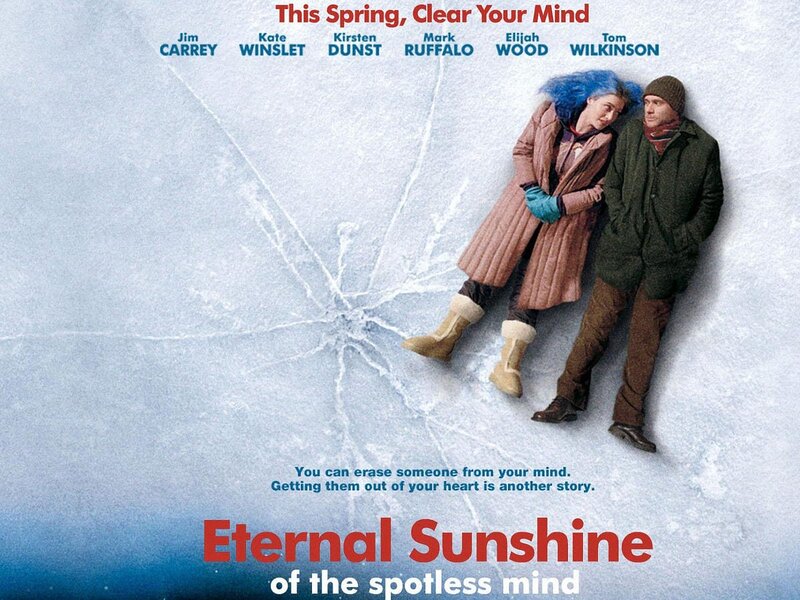 Best of the Rest
Twenty-five years after the release of "Mr Blue Sky", the vision of a young worker dreaming about a VW convertible to the song was one of the most memorable ads of 2002 and put the song back into the public consciousness.
Jeff Lynne had remixed "Mr Blue Sky" for a compilation album in 2012. Coincidentally, the Summer Olympics were hosted in London. The Closing Ceremonies featured the song and a story and choreography done by Londoners who had been drunk for a fortnight. I have no idea what the chaos story is going on here. They are forgiven because it's a great song and they are British so it kinda works.
Surely a true sign of success is having your song covered by Dr. Teeth and the Electric Mayhem in 2021. The tie-in of Blue Sky to Earth Day and Climate Change was a natural extension and the interpretation was pretty awesome.
Sunday Morning Tuneage Flashback
On the Sunday Morning Tuneage of 12/23/2007, a couple days before Christmas and I was frantically working on the 2007 Family DVD for the fourth year in a row. It was always my pleasure to go through hours and hours of video footage to pull together a 30-minute highlight DVD. We still watch this rotation of videos at Christmas. My #86 Favorite Movie of All-Time was The Breakfast Club (1985). I even acknowledged at this time that I overrated this film and that I didn't care. I still don't care because if you saw this film when you were just months away from graduating high school, you would rank it up there too. "You see us as you want to see us . . ." was just what I needed to hear. The rest of the television week was repeats and holiday specials. There was a show that was trying to find a bigger audience that I was curious about.

Samantha Who? – "The Wedding" (S.1 E.3) (ABC) (2007): Samantha Newly (Christina Applegate) wakes up from an eight-day coma with amnesia. Sam figures out that she wasn't the most-liked person in her previous life. New Sam has a childhood friend, Dena (Melissa McCarthy); a bad influence friend, Andrea (Jennifer Esposito); an ex-boyfriend, Todd (Barry Watson); and doting parents Regina (Jean Smart) and Howard (Kevin Dunn). In 2007, this was a bit of a punchline for me. It was getting over 11 million viewers a week and was the most viewed sitcom beating out Two and a Half Men (CBS). Yet I didn't know anyone who was watching it. I could attribute most of that to it airing opposite Heroes (NBC), which all my friends watched. It's pretty standard fare for the era but the strong cast gives it some legs still today. Christina Applegate has been involved in some great sitcoms. This solid show is a bit of a training ground for her similarly humored Up All Night (ABC) (2011-2012) with Will Arnett and Maya Rudolph. I am glad that streaming (Hulu) has kept this alive.
1973 in Review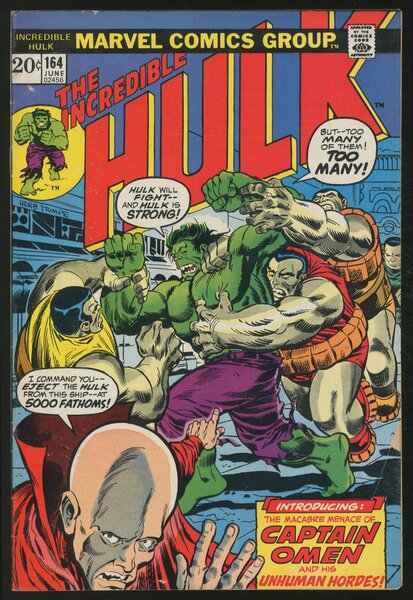 June – The Incredible Hulk #164 (June). Written by Steve Englehart and art by Herb Trimpe. The Hulk is kidnapped in the Arctic by a submarine with Captain Omen and a crew of Hulk-like hordes.
June 9 – Secretariat won the Belmont Stakes and clinched the Triple Crown. Known as "Big Red", he's the first Triple Crown winner since 1948.
June 16 – Al Hirschfeld's cover of Maude is iconic.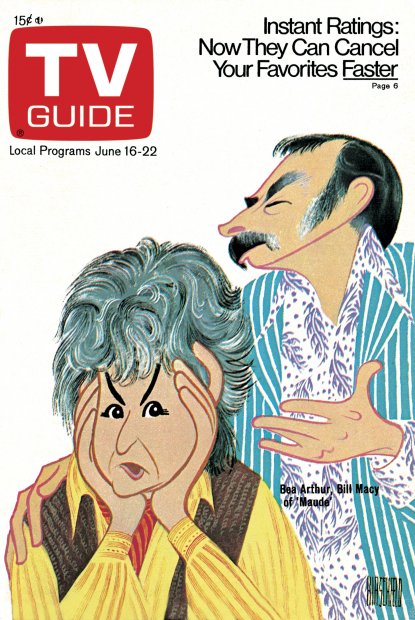 What the Hell Did I Put in My Mouth?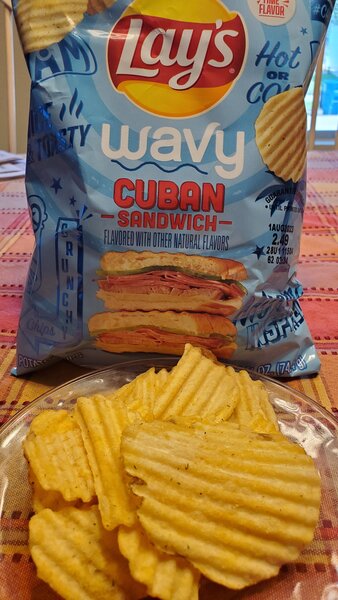 Lay's Wavy Cuban Sandwich
Lay's has released so many sandwich-based chips (including my current BLT Sandwich favorite) that I had to do a little (very little) research to see if this obvious sandwich choice had been released before and I couldn't find it. This is almost always a great sandwich and it makes a great chip. I get the pickle and mustard taste right away. There's a ham / roast beef taste to it after that first bite. The scent is of a hard cheese but that flavor is almost hidden and I'm not sure if it's a mild cheddar or a Swiss flavor. These are the second best chip of the summer so far.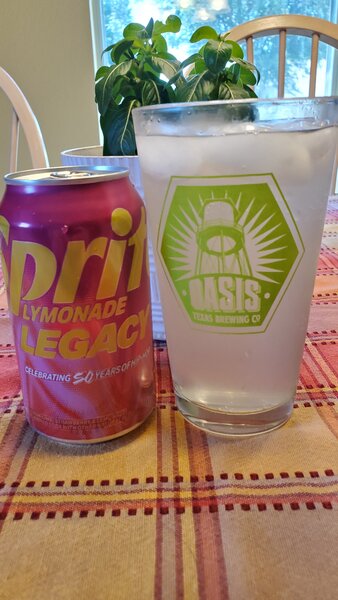 Sprite Lymonade Legacy
A strawberry lemonade version of Sprite has the burden of summing up 50 years of Hip Hop legacy. You'll notice that it's still mostly Sprite-colored soda. It's got a sweet strawberry flavor to the lemonade base. It's a bit too much candy flavor like a melted Skittle for me. I couldn't find a good mixer for it, unfortunately. It's nice to have a predictable flavor as opposed to some of the weird names that Mountain Dew and Coke are coming out with. I can't explain the Hip Hop connection but it's a decent secondary addition to your summer picnics.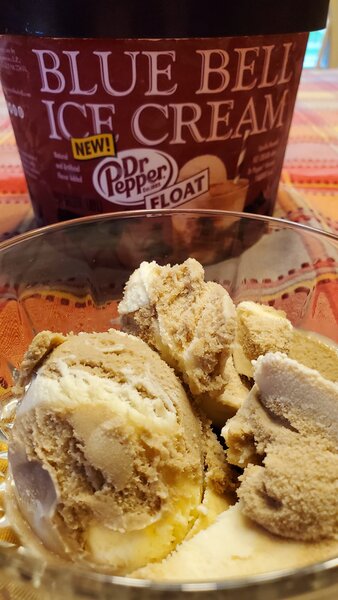 Blue Bell Ice Cream: Dr. Pepper Float
Blue Bell makes one of the best off the shelves vanilla ice creams out there. Putting it in a glass with a pour of Dr. Pepper is a family favorite around here. This "pre-mix" variation of Blue Bell is just what you would expect. The vanilla is great and the sherbet mix has an accurate Dr. Pepper flavor. The mix is good but the vanilla overpowers the more it warms up but that's also the best way to eat the mix. Is it the best ever? Not close. But it's a really good summer effort and you still get some of the best vanilla ice cream out there with a Dr. Pepper hint throughout.
"Mister blue, you did it right
But soon comes mister night creeping over
Now his hand is on your shoulder
Never mind I'll remember you this
I'll remember you this
I'll remember you this way" – Jeff Lynne (Electric Light Orchestra)
Stay Hard.