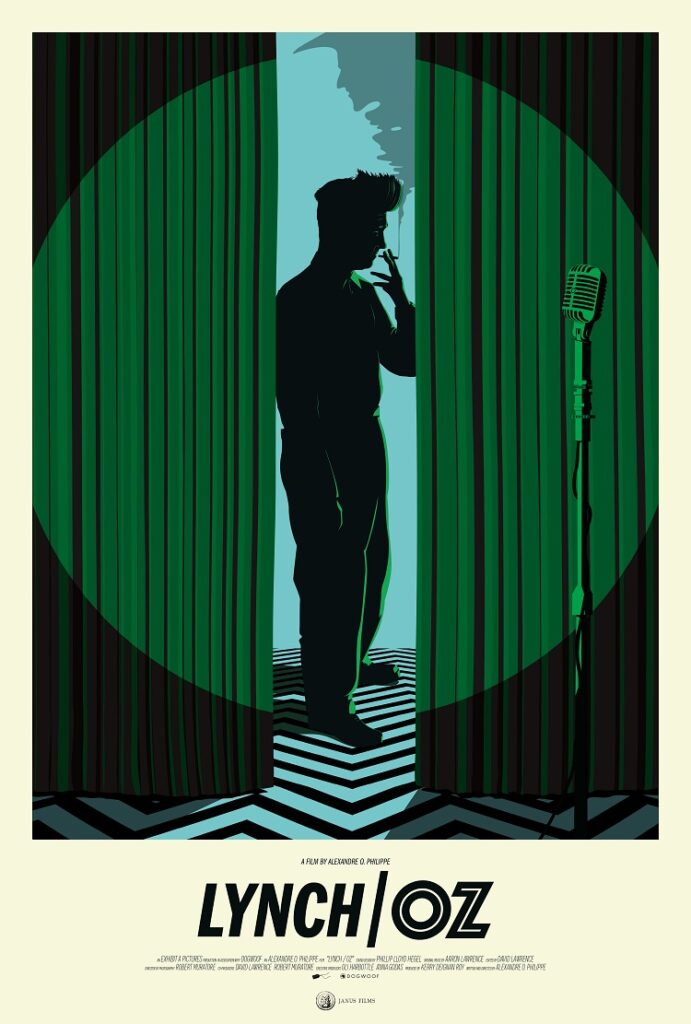 As many of us film buffs already know, legendary and strangely original filmmaker David Lynch has an iconic oeuvre that remains meticulously surreal and at times nightmarish and quizzical. But, as with most directors, even he has been influenced by many films that came way before his, especially 1939's The Wizard of Oz, which is mostly the subject for documentarian Alexandre O. Phillippe's LYNCH/OZ.
Through clips and themes from the classic film, the doc explores the hidden meanings from it and how it personally and intuitively connects with many of Lynch's greatest and continuously debated entertainments, such as Blue Velvet (1986), Twin Peaks (1990-1991), Mulholland Drive (2001), and Lost Highway (1997). It is also told from six different perspectives (chapters) and narrated by some of cinema's most exciting, contemporary filmmakers:
Chapter 1 (Wind): narrated by Amy Nicholson, film critic and host of the podcast Unspooled
Chapter 2 (Membranes): narrated by Rodney Ascher, director of documentaries Room 237 and The Nightmare
Chapter 3 (Kindred): narrated by John Waters, infamous and equally beloved director of bad taste movies such as Pink Flamingos and Female Trouble
Chapter 4 (Multitudes): narrated by Karyn Kusama, versatile director of Girlfight and Jennifer's Body
Chapter 5 (Judy): narrated by Justin Benson & Aaron Moorehead, inventive and unique DIY directors of films such as Resolution, Spring, and the recent Something in the Dirt
Chapter 6 (Dig): narrated by David Lowery, blossoming director of A Ghost Story and The Green Knight
Their voices take us on a journey through the rabbit hole as each and every curtain is opened, showing us the nice (Dorothy's red slippers and Glenda, the Good Witch) and not-so-nice elements (The Wicked Witch of the West and the flying monkeys) of film history's greatest fairy tale, and how it has influenced many shocking moments (The Winkie's diner scene from Mulholland Drive definitely comes to mind) and characters (including Frank Booth, Laura Palmer, and Diane Selwyn) in Lynch's work.
I did really enjoy this, but I had a few reservations. For a doc that is supposed to only be about the spirit of Oz in Lynch's films, there are lot of clips from many non-Lynch films including Back to the Future (1985), and E.T. (1982) so I think that many viewers will probably get confused. There is also the equal amount of repetition where more and more clips from Oz start to pile on. In this case, it tells us what we really already know about the landmark film.
Despite those minor flaws, this is still a must see, and film buffs are bound to get something out of it as I did.
LYNCH/OZ is currently playing in New York at IFC Center and then opens in Los Angeles at Laemmle Monica Film Center & Vidiots Friday, June 9.