Pop Culture Ephemera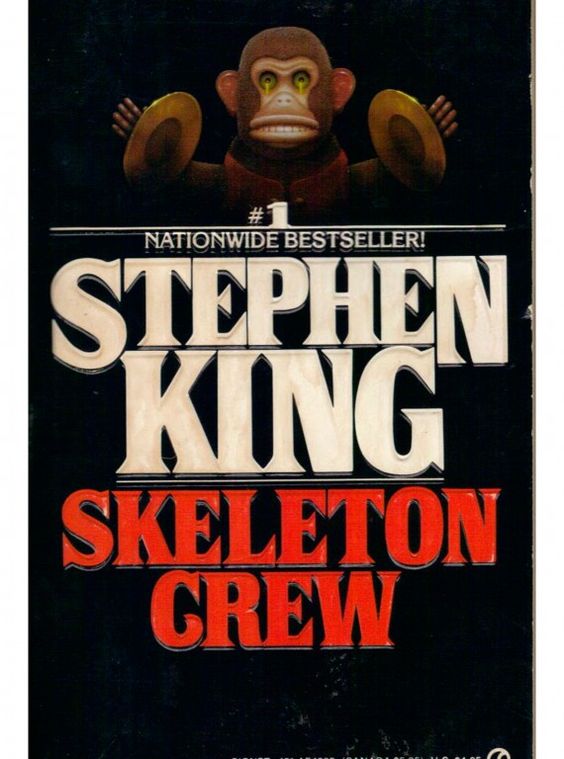 Stephen King – Skeleton Crew (1985) (Putnam): "And if I should kiss you in the dark, it's no big deal; it's only because you are my love." – King. This is the second of the Stephen King short story collections. It is sandwiched in between Night Shift (1978) and Nightmares & Dreamscapes (1993). These three form a trilogy that each contain previously published stories and newly written pieces. By the time you get to 1993, all of the short pieces have been published. There are a few highlights here.

"The Mist": I came across this story years before in a book called Dark Forces. In many ways, King is exploring themes and storytelling that he won't fully embrace for another 20 years. This Lord of the Flies-inspired story explores David's views on family and society in the microcosm of the supermarket and the threats from the outside. I hear arguments about the ending and only can agree with the idea that the set-up is so great that it deserves another hundred pages to explore.
"The Raft": This was the story that I loved the most as a teenager. It wasn't a great adaptation in Creepshow 2. King has only a handful of high school characters and these could exist either in Rage or Christine. It hasn't aged as well from a character view but as a concept it's still a cool quick story.
"The Jaunt": King rarely writes such straight science fiction. The influence is very much P.K. Dick filtered through The Twilight Zone with a dash of Kubrick for good measure. There's a bold horror twist at the end but it flows logically from the story. "The Jaunt" is a space-travel story of a method of quickly travelling from New York City to Mars that was discovered in the 2000s. That this hasn't been adapted into a film yet is interesting. It would require a relatively big budget but would play well with some simple changes to the metaphysical elements of the story.
The Twilight Zone – "Four Of Us Are Dying" (S.1 E.13) (CBS) (1960): "This is a cheap man, a nickel and dime man, with a cheapness that goes past the suit and the shirt, a cheapness of mind, a cheapness of taste." – Rod Serling. Mr. Archie Hammer has an odd talent. He can change his face into anyone he wants. He's a con man who uses his talents to earn money no matter who he hurts. The first thing that strikes me is "When did Twilight Zone become a German Expressionist television show?" It's a show of neon signs hanging in mid-air, crooked camera angles, a noir city and a jazzy soundtrack. The Jerry Goldsmith score is a big draw as it keeps the story moving at a fast clip. This stands out to me as a very dialogue-heavy episode (like good noir films) and that's a stand out compared to many previous episodes filled with silence. It lacks a bit on the conclusion but it's amazing to see the quality of production that this show managed on small budget in 1960.
Temptations – "Do Your Thing" (1972) (from All Directions): "If the music makes you move / 'Cause you can't get the groove, then groove on." – Isaac Hayes. Written and released in 1971 by Isaac Hayes, his version was an album-side-length funk workout. The Temptations tackled it as more of a single-length song the next year. Their harmonies give the song a more gospel tinge than Hayes, and I like both versions equally. There's something very early Seventies about the message that I love. No matter what you want to do/feel/sing then do your thing. Groove to this with your morning coffee.
Ex Machina (2014) (Directed by Alex Garland): "Isn't it strange, to create something that hates you?" – Ava. Alex Garland directs his first film. The man wrote the screenplay for 28 Days Later and enough novels (including The Beach) to be called one of the important novelists of the Nineties. This film is a claustrophobic take on Frankenstein. It's like the richer and brighter version of The Shining as we are trapped at the remote country home of Nathan (Oscar Isaac), a Elon Musk meets Zuckerberg, who has developed an AI humanoid, Ava (Alicia Vikander). He has invited/tricked Caleb (Domhnall Gleeson), a young programmer, to come to his estate to verify the humanity of his AI. This film relies upon more philosophical ideals than most science fiction films and leaves the viewer with questions to mull over after it has ended. The film deals with ideas of humanity and toxic masculinity. But it doesn't get bogged down in the metaphysical as there is a good noir mystery at the heart that keeps the engine of the film stoked at every turn. I am ready to watch the film all over again. Films like this don't waste a scene or line of dialog.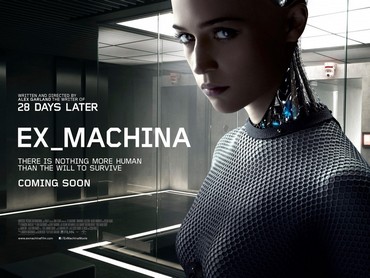 Men (2022) (Directed by Alex Garland): "You're not divorcing me. You're divorcing how I've been for the past year." – James. Like Ex Machina, very early into the film, we are led to a creepy location where the movie will take place and instantly have a sense of fear even though the colors are bright. Alex Garland has a way of making nature feel like it is working against humans. Harper (Jessie Buckley) escapes to a countryside village to stay in a rental home while she recovers from the death of her husband. As she processes a trauma that is always near the surface, she continually sees the same man as the caretaker, policeman, vicar, and more (Rory Kinnear). As she faces her fears about men, the plot gets stranger and stranger. I can see where people have an uncomfortable and almost humorous view of the final few scenes. But there's a deeper emotional trauma being dealt with that pays off only if you watch deeper than the surface events. As the film devolves into nightmare, all the facets of the film are operating at top levels. The cinematography, the score, the set design, and special effects are all working together to finish the horror that started when Harper ate the apple from the tree. This didn't leave me as thoughtful as Ex Machina but it hit me that for all the people complaining that they don't make good horror anymore that I've seen some of the most creative projects over the past few weeks especially between Midsommar and this film.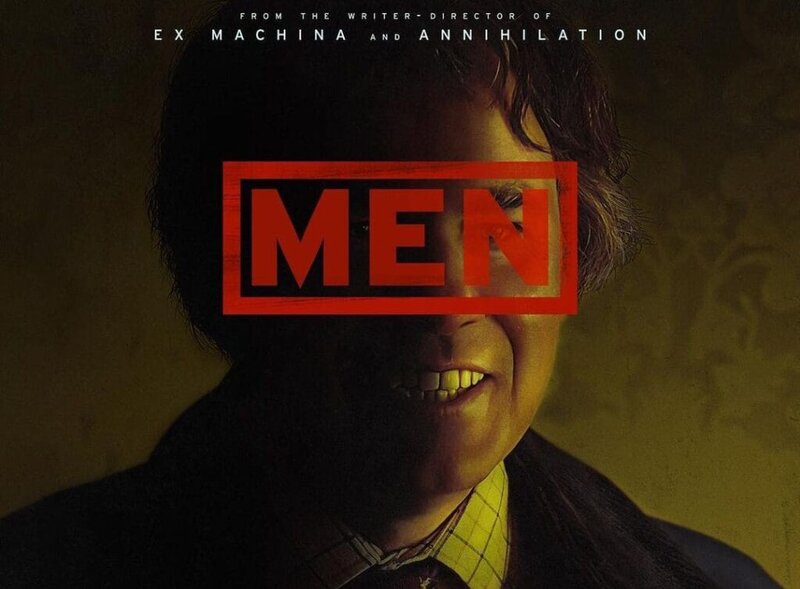 Best of the Rest
The Beatles Deluxe Edition of Revolver is set to drop on October 28th. With special deluxe editions over the past years of Sgt. Pepper's Lonely Hearts Club Band, The Beatles, Abbey Road, and last year's Let It Be/Get Back, I was starting to worry that there wasn't enough archival material for another Deluxe Edition. But just in time for a long road trip, I'll be getting a 5-CD set including versions of my favorite "Eleanor Rigby." In the meantime, enjoy the tease of a remixed "Taxman".
I just can't get this trailer out of my head, even if it ends up being a flop. "Your dad and I agreed it would be best if you stopped being who you are and doing the things you love." The Untold True Story is almost setting itself up for disappointment. This trailer leaves you definitely feeling that you should "be as weird as you wanna be."
As someone about to travel through Southern Illinois, here's a reminder to avoid Forest Road #345. The story of road closures because of snake migrations are not something I'd like to have any part. The advice of the Rangers to not "collect or harass" the snakes don't fall upon deaf ears. I won't cast any aspersions towards the migrating snakes and hopefully, they will just continue upon their business without any interactions with me.
Sunday Morning Tuneage Flashback
On the Sunday Morning Tuneage of 4/22/2007, I had a Saturday full of boy's baseball games. I was excited that Wal-Mart was set to have Blu-ray and HD DVD players at $299 by the end of the year although they were still around $700. NBA Playoffs were starting with the Detroit Pistons favored to win the East. Heroes was back after a long hiatus. There were quite a few good documentaries on but I was most excited about one.

American Experience – "Summer of Love" (S.19 E.12) (PBS) (2007): A great story of the Haight Ashbury scene in the Summer of 1967. The biggest migration of teenagers in our history. The footage is great. The story doesn't break much new ground but to hear the voices of the day and see footage of daily life is great to put next to the music festivals and more historical moments. The voice of Peter Coyote is so comforting these days as the narrator of the Ken Burns' films that it's shocking to see him here as himself as someone who participated in the movement. PBS knows how to present pop culture meets history.
Flash from the Past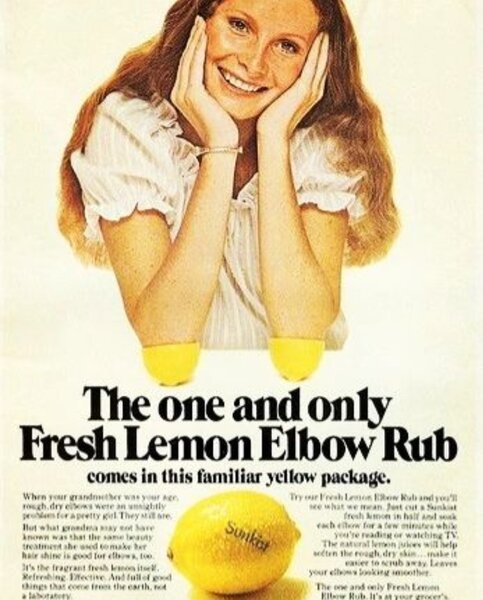 What the Hell Did I Put In My Mouth?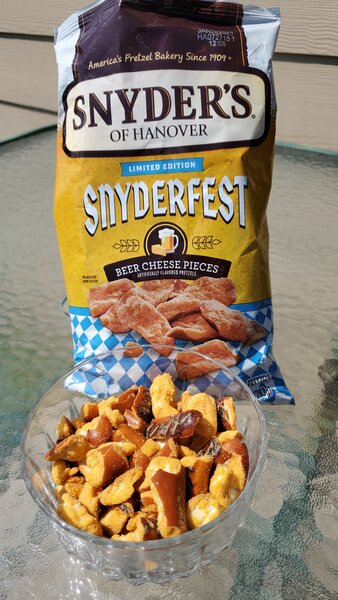 Snyderfest: Beer Cheese Pieces
I'm a Snyder's man. Take your Rold Gold elsewhere because Snyder's of Hanover consistently makes the best pretzels. The pictures don't do this addictive snack justice. A good Oktoberfest beer and some beer cheese with pretzels is a wonderful Saturday afternoon snack. These crispy pretzel pieces have a subtle beer flavor that is mostly a sharp cheese aftertaste. The company has finally tweaked the cheese flavor to perfection. More, please.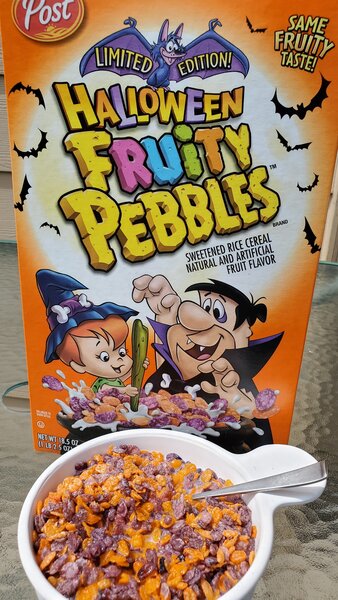 Halloween Fruity Pebbles
Orange and purple because I assume that orange and black might not look very appetizing or maybe turn the milk a weird color. This combo doesn't turn the milk colors and they still taste just like your old school Fruity Pebbles. And that's fine because sometimes you just have to see that cute cover with father and daughter and it's perfect.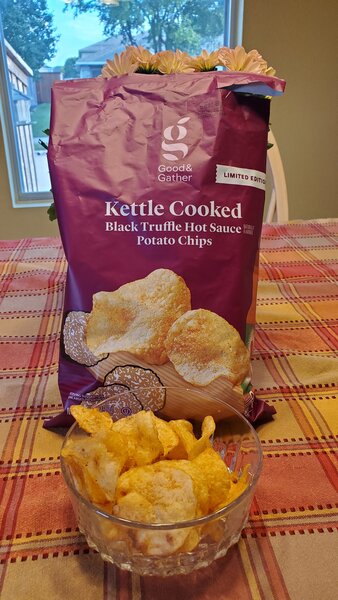 Good & Gather: Kettle Cooked – Black Truffle Hot Sauce Potato Chips
I don't know why Black Truffle Hot Sauce is a Fall item and not a Summer release but here we are. Truffle Sauce is an acquired taste. I have acquired that taste and I think that the potato chip application of this flavor is the best use of it. This brand has some interesting flavors and the crunch on these are very solid. The heat is short lived but the truffle flavor sticks with you for a long time.
"If you wanna make love all night
And you feel it's right
Ride on, ride on" – Temptations (written by I. Hayes)
Stay Hard.
sb