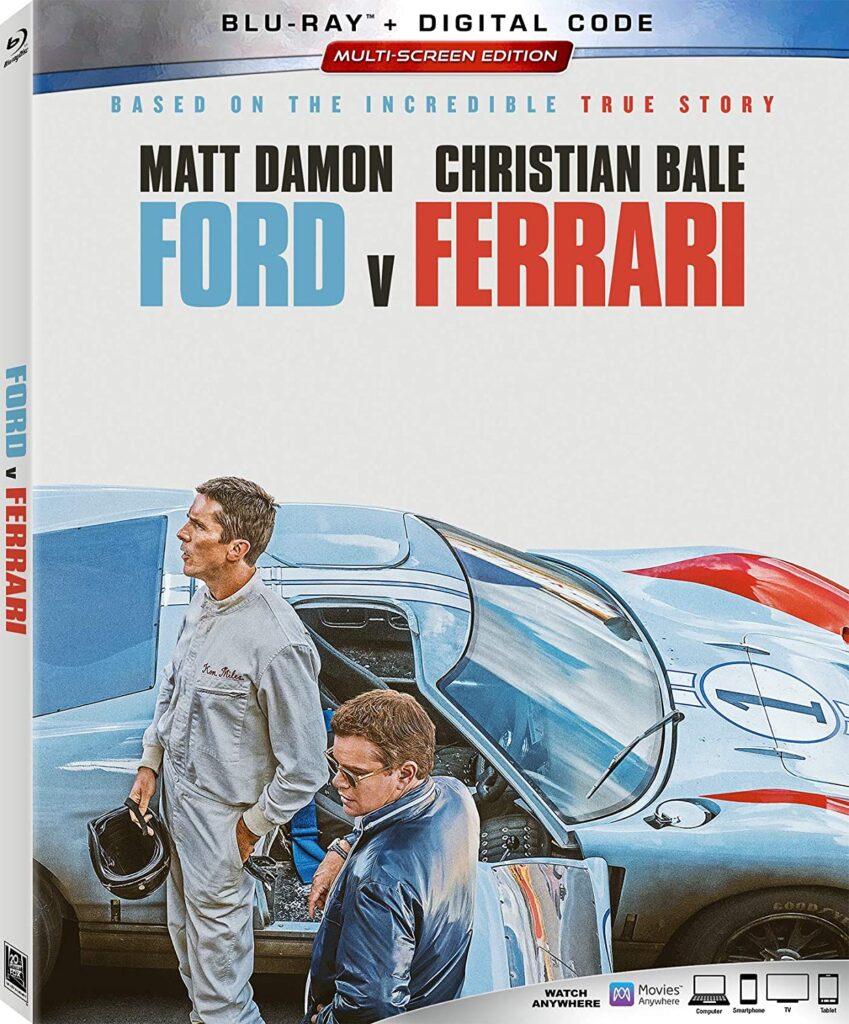 If Ford v Ferrari had come out in the 1990's or 2000's, it would've been a guaranteed box-office success. In today's tentpole climate where superheroes have more drawing power, a film like this thriving financially is slightly up for debate. However, with its old-fashioned crowd-pleasing nature and central performances from its two central actors, Ford v Ferrari should hopefully perform well.
While the film may seem like another racing movie, it still provides thematic poignancy by depicting a real-life story involving a combat against egotistical wealth and putting one's differences aside to achieve a common goal. Both race car driver Ken Miles (Christian Bale) and automotive designer Carroll Shelby (Matt Damon) don't see eye-to-eye yet they slowly learn to shed their own egos to build a Ford GTO in order to challenge the powerful and luxurious Ferrari racing company at the 24 Hours of Le Mans.
Like with any great racing picture, the sound design on this picture is quite impeccable, making viewers feel the vibration of the moving cars. If it gets an inevitable Oscar nomination for Best Sound Editing or Mixing, it'd surely be well-deserved because it's a key reason for why this film should be seen on the big screen.
The performances from Matt Damon and Christian Bale is another high selling point. Damon masterfully uses his reliable star charm to mask his character's hidden fragility. As for Christian Bale, he breaks away from his method acting sensibilities by having a normal weight size and speaking in his natural Welsh accent. Between him and Damon, he is the bigger standout as he relies on his layered naturalism to play the hotheaded Ken Miles. Even if it isn't necessarily career-best work from Bale, it's still another reminder that he's one of the best of his generation.
Then there's another strong source of fuel that keeps this motor running and that is a supporting performance from Tracy Letts as Henry Ford II. In typical Tracy Letts fashion, Letts owns every moment he appears in as the late and former Ford CEO, showcasing abrasiveness and sly charm. If the Best Supporting Actor race this year were less competitive, he might've been in the conversation more and finally get his due after being a consistent scene stealer as of late. Yet, with performances like this, one has to wonder what it would take for him to get his due.
Meanwhile, Caitriona Balfe is a warm, stern presence as Ken's loving wife Mollie. Her role isn't much beyond the typical "wife stuck at home" role, yet she still does small wonders with the stock character she's given. Although, in masculine films such as this, female characters being underwritten is a common trope. So, it's one minor flaw in a screenplay that ends up in neutral gear.
Coupled with the picture's running time of two and a half hours, the screenplay's occasional showcase of confusing car jargon makes the picture a near drag at times. Admittedly, I'm not well-versed in the world of car racing. So, whenever the movie breaks away from the actual racing to talk about the mechanics behind it, it nearly becomes alienating. The area where the script shines brightest, though, is its aforementioned ability to allow the feud between Ford and Ferrari to serve as a manifestation for chivalry facing rich egomania.
Like the screenplay, the picture as a whole is in neutral gear rather than drive mode. Thanks to its thrilling racing sequences, it acts as old school popcorn fare with the two main actors imbuing the picture with meticulous gravitas. Yet, its length and periodic car argot may have some people feeling the need to put the vehicle in reverse.