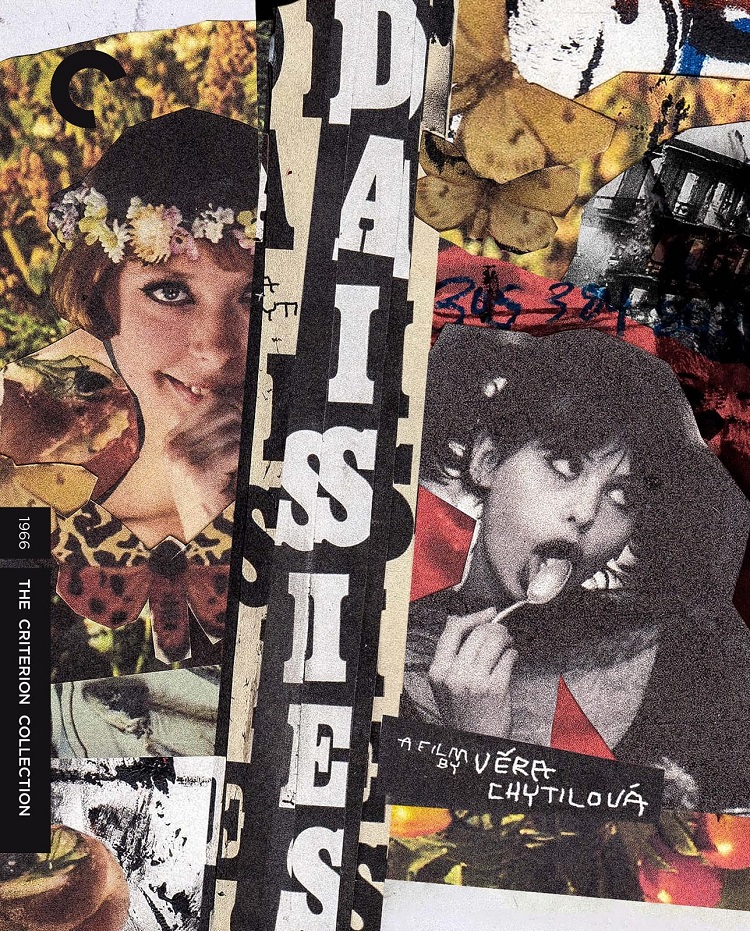 When I first watched Věra Chytilová's 1966 game-changer Daisies, I was immediately struck by its approach to youthful rebellion, its devil-may-care attitude, and its breaking of so many cinematic rules. For me, despite its minor running time of 76 minutes, it remains a very impacting experience, one I have been returning to ever since that first viewing.
Two young, self-indulgent girls (Ivana Karbanová and Jitka Cerhová), both named Marie, are dissatisfied with the world, so they embark on a free-for-all journey of destruction and mayhem, leaving a trail of chaos and men's broken hearts in their wake. Their pursuit of hedonistic terror ends in an infamous food fight (which got Chytilova in trouble with film censors for some reason) where they destroy it all. But what happens when you realize that the world still remains uncertain and nihilistic, and that the fun is over?
I can't begin to tell you how this film's abandonment and slap in the face to higher authority has been a glowing staple in my film life. It's one of those crowning achievements where I can watch it repeatedly and find new things to gush over. It's definitely one of the classics of the Czech New Wave.
I was so excited when Criterion announced it their November slate this year, and the supplements sound really enjoyable. They include a commentary with film scholars Daniel Bird and Peter Hames; a new interview with programmer Irena Kovarova; a 2002 documentary about Chytilova; a documentary about the collaboration between Chytilova and cinematographer Jaroslav Kučera and screenwriter Ester Krumbachová; two short films by Chytilova: A Bagful of Fleas and Ceiling (both 1962), and a restoration trailer. There's also a new essay by Carmen Gray.
If you're a big lover of art house cinema, or need something to open up for eyes to the many possibilities of cinema, then Daisies (and Criterion's release) is definitely the one for you.
Other releases:
In The Mood for Love (Criterion): Wong Kar-wai's 2000 romantic masterpiece gets its own 4K standalone release. Read Jordan Richardson's Blu-ray review.
Piranha (Scream Factory); Joe Dante's 1978 cult post-Jaws horror thriller about mutant piranhas gets a new 4K upgrade.
A Christmas Story: The now celebrated 1983 Christmas classic about young Ralphie's (Peter Billingsley) quest to own a Red Ryder BB gun gets upgraded to 4K.
Elf: Actor/director Jon Favreau's 2003 modern Christmas classic starring Will Ferrell as an overgrown elf who journeys to New York City to search for his birth father, gets a new 4K release.
El Vampiro Negro (The Black Vampire): Flicker Alley's release of a sly horror mystery about a deranged pedophile stalking the mothers of his victims.