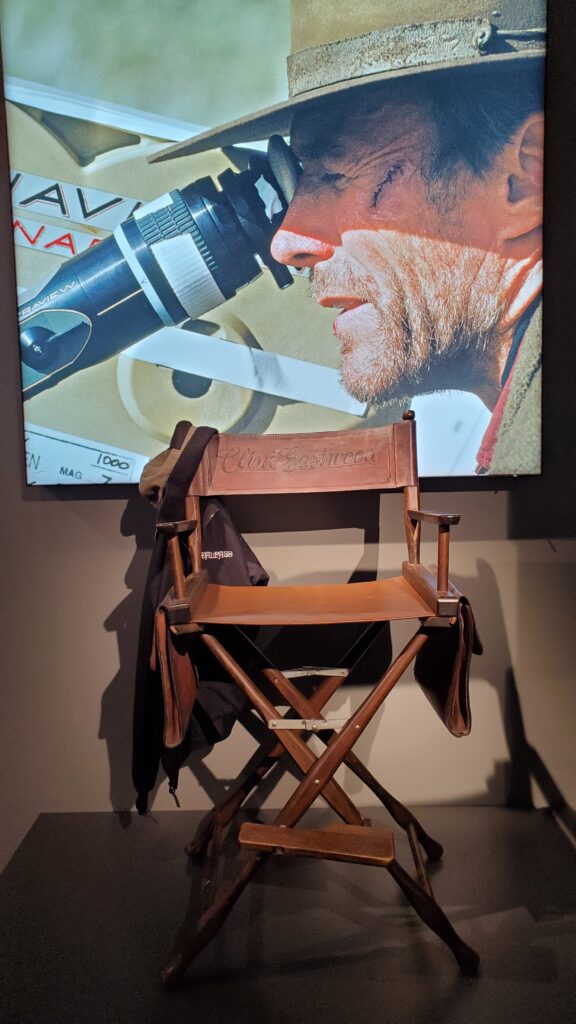 Running through November 29 at the AT&T Global Headquarters Showcase located at 208 S. Akard St, Dallas, TX, WarnerMedia has launched Clint Eastwood – A Cinematic Legacy, an exhibition from 50 years of filmmaking at Warner Bros. along with memorabilia from Clint Eastwood's personal collection. Admission is free. Masks will be required upon entry. 
In celebration of Eastwood's career, the display features movie posters, props, and costumes. Getting to see the array of posters of films he has directed and starred in is cool as it shows the strengths of the man to not just be typecast to a single genre.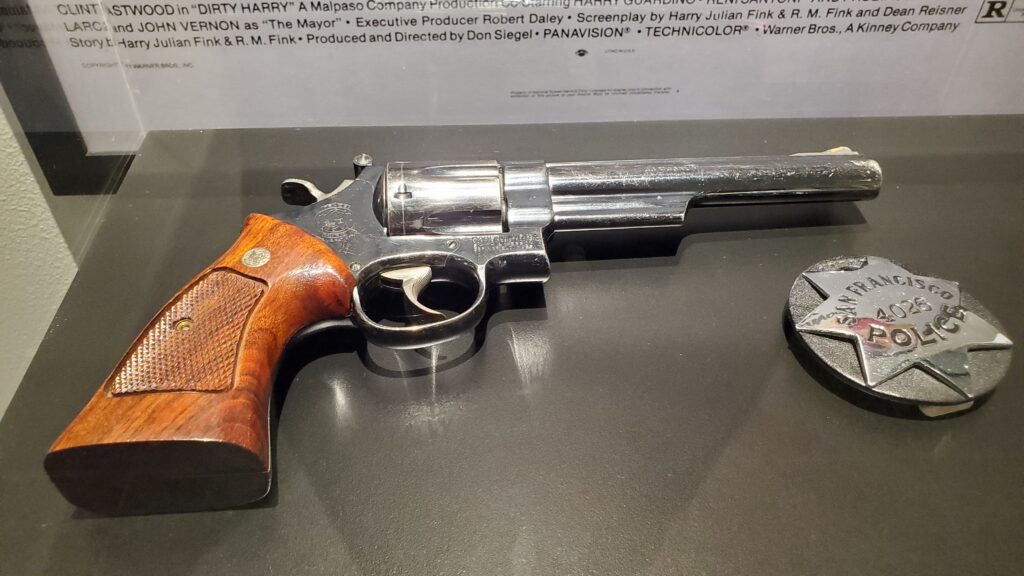 The display is heavy on memorabilia from his most recent films, such as the titular Gran Torino car from the 2008 film, the boxing gloves from 2004's Million Dollar Baby, Bradley Cooper's costume from 2014's American Sniper, and the saxophone from 1988's Bird.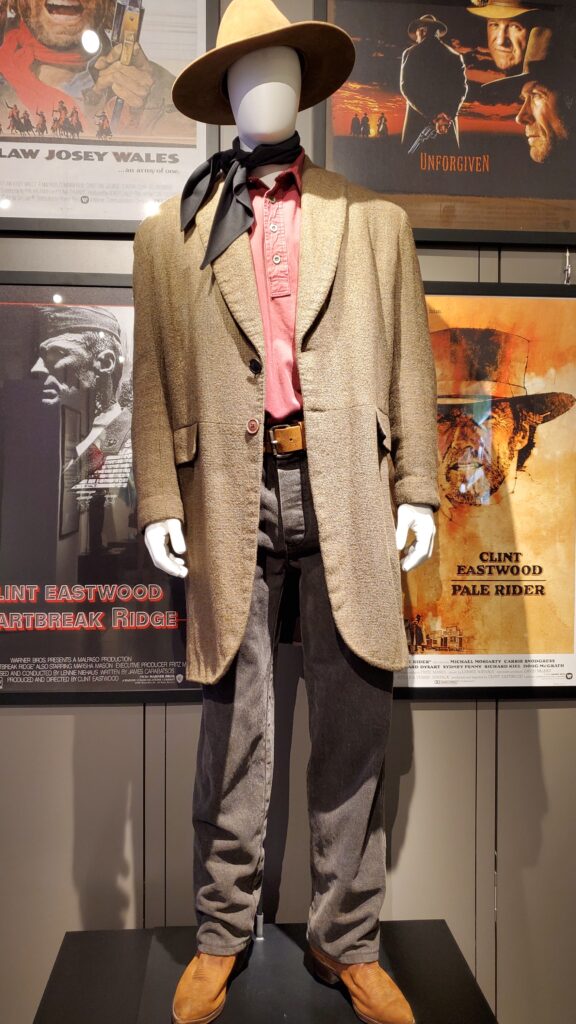 Part of WarnerMedia's golden celebration is a nine-episode docuseries, also titled Clint Eastwood – A Cinematic Legacy, covering the depth and breadth of his career in great detail. The docuseries will be available digitally where you purchase digital movies and will also be available in select Blu-ray collections. Seven episodes are available through October 31 on HBO Max, which launched a Spotlight page that also features select Clint Eastwood films, including the recently-released Cry Macho. On October 16 and October 23, Turner Classic Movies will air Clint Eastwood programming including feature films and two episodes of the docuseries per night.
While obviously promoting the docuseries, there isn't much mention of it in the exhibition or the materials, so I don't really know the purpose.