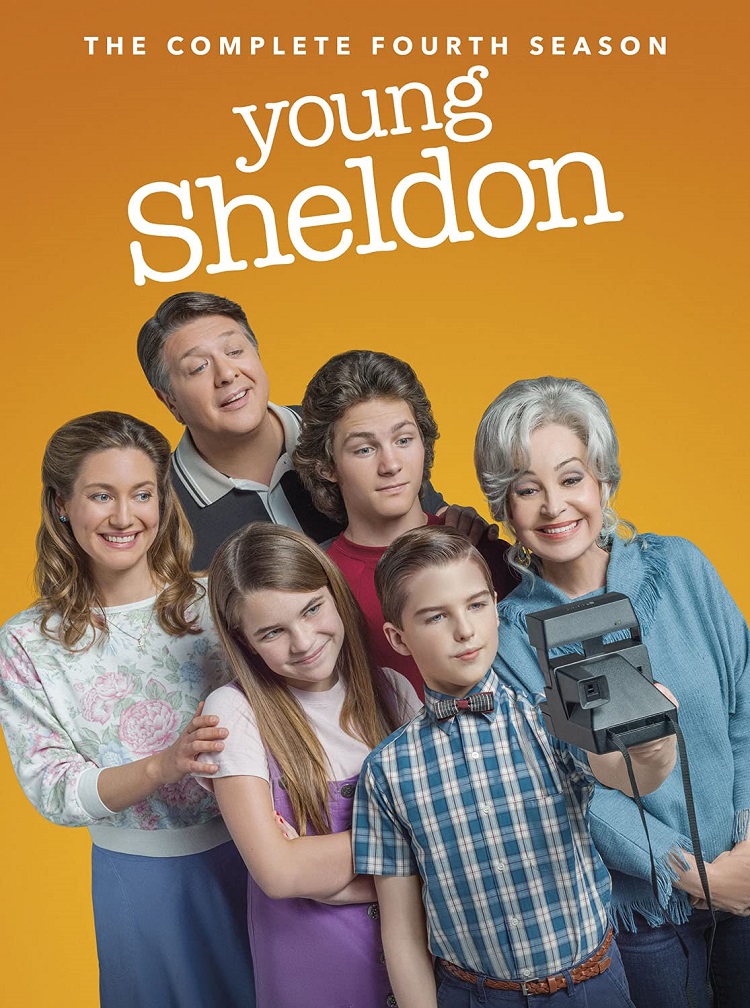 As the CBS hit series The Big Bang Theory, finished its 12th season, I recall being intrigued by the prospect of a prequel focusing upon a young Sheldon Cooper. For those of you who aren't aware, The Big Bang Theory was one of the most successful situation comedies of all time. The story of two Cal Tech physicists living next door to a hot waitress grew into an ensemble show that revolved around the amazing yet extremely socially awkward Sheldon Cooper, as portrayed by Jim Parsons. So, I, and millions of others tuned in on September 25th, 2017 for the pilot episode of Young Sheldon, the story of a nine-year-old (Lain Armitage) learning that a gifted mind doesn't always help growing up in Texas. Described as a comedy, I distinctly remember feeling that the pilot was not particularly funny, even though Jim Parsons was brought back to narrate. Nonetheless, I watched a few more episodes before giving up.
We all have that friend who has a show that they feel you need to be watching. When you tell your friend that you tried it and did not care for it, the response is always the same. "Oh, you need to wait until the eighth episode of the second season. Then it really gets good." I chose to ignore my friend, and though I stopped in for an episode or two over the years, I didn't become a regular viewer of Young Sheldon.
With the fifth season premiere scheduled for this week, it seemed like a good time to see what had become of the lad and his family. Season Four of the series was released September 7th on DVD from Warner Brothers. I popped in the first DVD, grabbed some popcorn, and sat down for the first of 18 episodes. I was excited to see what had kept this series going for five seasons. After watching all 18 episodes of season four, I can honestly say, "I don't get it! Look, if the show has been on for five seasons, then people are watching it, but I don't know why. This kid is annoying!"
In The Big Bang Theory, Sheldon was annoying, but he was surrounded by well-developed characters that were all funny in their own way, and the scripts were well crafted to highlight the comedic value of all the characters. Even Sheldon. That is not the case here. The supporting characters are not funny. So, perhaps this is not meant to be a comedy, though that is the genre most often mentioned. The scripts occasionally display a dry wit, but ultimately, it just comes across as awkward.
In Season Four, Sheldon is off to college. Mom (Zoe Perry) is still working at the Church. Dad (Lance Barber) is coaching football. His brother (Montana Jordan) is trying and failing at numerous money-making ideas. His sister (Raegan Revord, the most entertaining of the bunch) is a subtle sarcastic pre-teen. Speaking of sarcastic, Annie Potts as Sheldon's grandmother, called "Meemaw," hits all the right notes as the wisecracking senior citizen, but her storylines should be much funnier. The writers somehow manage to take the humor out of Meemaw's beaus as portrayed by the usually funny Craig T. Nelson and Wallace Shawn. (Inconceivable!) Reba McEntire trying to sing poorly in a karaoke duet with Annie Potts should have been much funnier. Even the appearance of Jason Alexander seems wasted.
I am not saying that there is nothing here worth watching. The final two episodes of season four are quite endearing, primarily because there are moments that are poignant. The series is much better when it's not trying to be funny.
The one piece of bonus material is the highlight of the two-disc release. "Cooped up with the Coopers" provides entertaining insight as to how the cast dealt with the pandemic.
Recommendation: The show has a My Name is Earl feel to it at times but fails to supply the same laughter. Clearly, this is an unpopular opinion, but Young Sheldon earns Ron's Rejection. The show doesn't know what it wants to be, and the writers don't know where to take it.