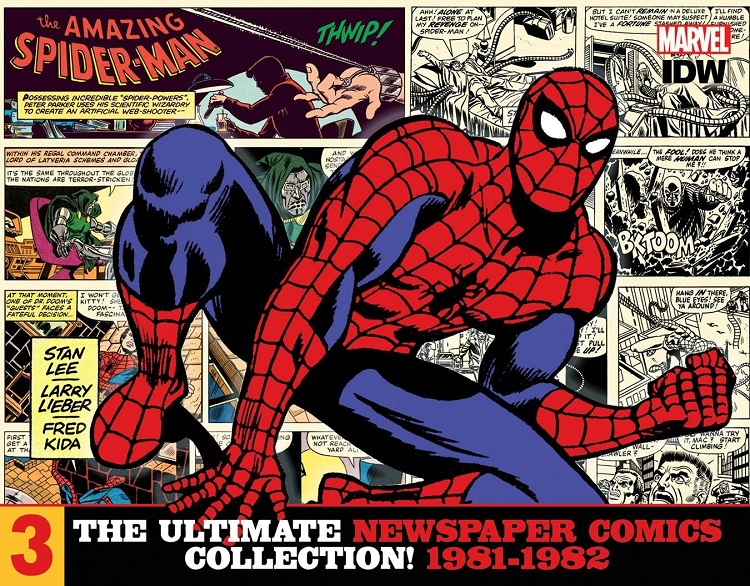 After taking over the art duties from comic strip originating artist John Romita Sr., Stan Lee's brother Larry Lieber continued his run for a little over a year before passing the baton to Fred Kida. Lieber's concluding months open this latest volume, but Kida contributed the lion's share of the art presented here. While I wasn't particularly impressed with Lieber's subpar art in the prior volume, he settled into his role and contributed solid if unspectacular line work for this volume. I had no familiarity with Kida prior to this book, so expected very little and was pleasantly surprised by his winning artistic contributions. His opening panels show a fair approximation of Lieber's work, but he quickly moved into a more distinct style that proved to be an excellent match for the material.
Lee changed up his writing approach in this run, mostly pitting Spidey against more realistic foes instead of simply moving from one super-powered rogue to the next. He also abandoned his previous habit of incorporating celebrity cameos into the strips. The changes are refreshing and make for some wholly surprising, original stories guaranteed to keep readers guessing, no matter how familiar they might be with Lee's Marvel formula.
The set starts off with a matchup against Doc Ock, but somehow Lee works in a preposterous romance between Ock and Spidey's Aunt May which ultimately becomes far more memorable than Ock's latest foolhardy plan for citywide domination. From there, Spidey has to solve the mystery of a baddie named The Assassin who threatens to derail Mary Jane's off-off-Broadway stage debut.
There's also a match-up against a shady billionaire running for President (can Spidey save us during this election season too?), which leads into Kida's first full story featuring Spidey matching wits with a Doctor Doom. That tale takes an intriguing turn when Doom fakes a UFO landing as part of a grand scheme to bring about world peace instead of seeking personal gain. It's also unique in that at one point the story sidetracks for weeks to focus solely on Doom's origin story, with no web-crawler anywhere in sight. From there, Lee's fanciful tales pit Spidey against a scatterbrained, Kardashian-esque socialite, a blue jean company exploiting his image, and an old flame named Tana Mendori.
IDW's archival collections continue to be a highly satisfying way to read these classic stories. Consider the original distribution format of these comics: cheap newspaper stock delivering the story in bite-sized chunks taking weeks to months to complete a single tale. Here, readers can instantly enjoy Spidey's full adventures via high-quality acid-free paper bound in a sturdy hardcover built to last for generations to come. While the stigma of second-rate newspaper stories might dissuade some potential buyers, the truth is that these web-crawling adventures are every bit as entertaining and essential as Spidey's primary comic books of the era, especially since they were entirely penned by his co-creator, Stan Lee.