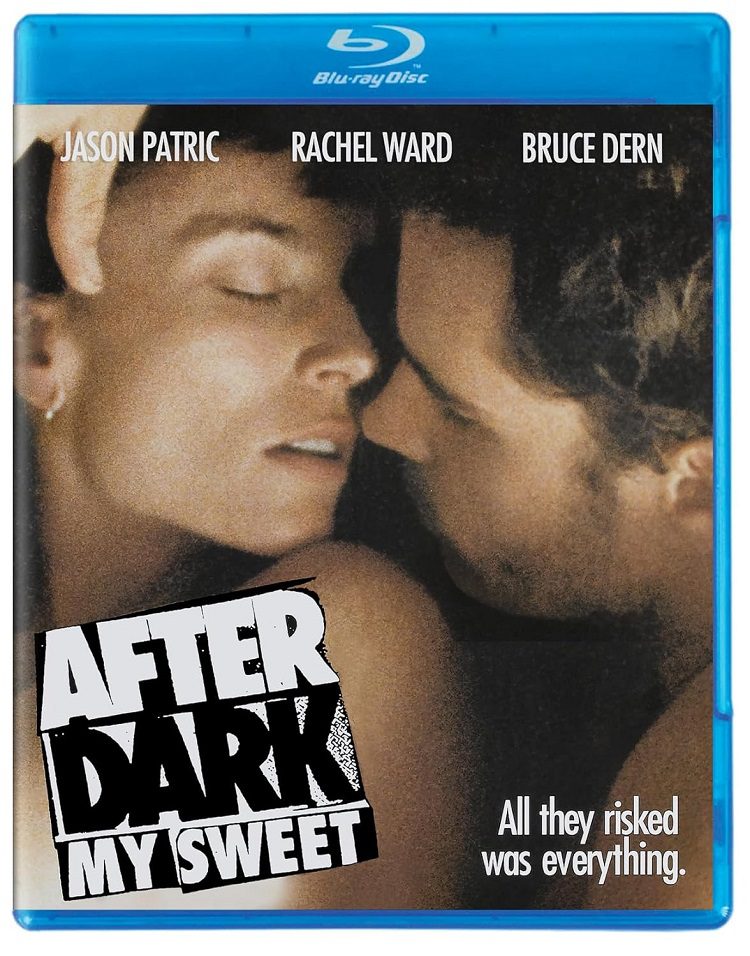 Based on the novel by Jim Thompson, After Dark, My Sweet, stars Jason Patric (in an early outing meant to help him escape his pretty-boy image) who plays ex-boxer Kevin "Collie" Collins, an escapee from many a mental institution. He is all jaw and droopy eyes, a day's scruff constantly hiding his perfect features. Patric plays skittish through most of the film as though random punches could land on him at any moment. 
In a small, desert town near Palm Springs, Collie meets Fay Anderson (Rachel Ward – also hoping to defray some of what her beauty has bought her) and "Uncle Bud" Stoker (Bruce Dern) who wants Collie to help them with a kidnapping and maybe even a murder. But Collie is a bit smarter than he acts and has ideas of his own. Ward and Dern are excellent in their roles and play off Patric's pathetic drifter with a brain perfectly.
There is also a doctor who quickly sees that Collie could use medical supervision. Unfortunately, he may have nefarious goals of his own. The oppressive heat and Fay's '70s rambler surrounded by dead and dying trees add to the forbidding atmosphere. The fact that all the bad moments happen in the glare of an oppressive sun somehow makes After Dark, My Sweet even more dark and mysterious.
Bonus Features:
Audio Commentary by Director James Foley – this is an excellent commentary mostly because Foley seems constantly surprised by what a nice film he's put together. He even claims to have not known he was working on a film noir until he saw it described as such in a newspaper review after the movie was released.
Primal Precipice: Interview with Actor Jason Patric – Patric describes, in detail, his road to After Dark, My Sweet and a summary of what it was like to work on the film with Foley.
Call Me Uncle Bud: Interview with Actor Bruce Dern – Dern describes his journey to After Dark, My Sweet, with interesting insight into his relationship with Patric.
After Dark, My Sweet Trailer plus seven other trailers from the early '90s.
James Foley (Fifty Shades Darker; Fifty Shades Freed) is absolutely at the top of his game in After Dark, My Sweet. With cinematographer Mark Plummer, the two have created tense visuals throughout with a constant sense of foreboding. Maurice Jarre's atmospheric soundtrack leans heavily on haunting horns that add a great deal to the sinister aspects of the film.