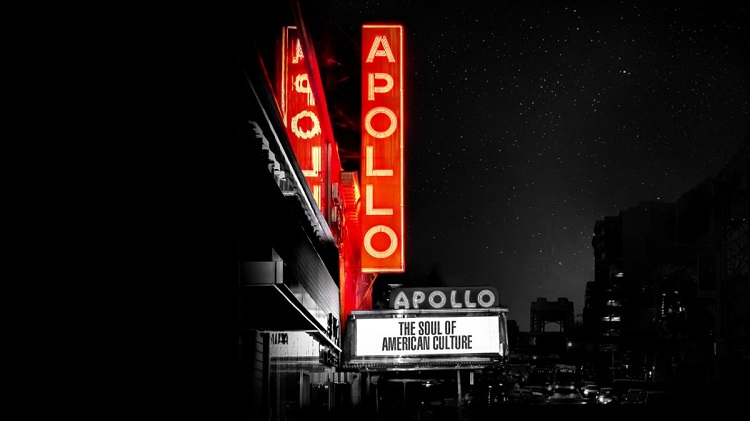 Roger Ross Williams's The Apollo opens with a performance in progress as Joe Morton reads to an audience at the theater and will then take viewers back to table reads as cast members rehearse. After Morton finishes, the film cuts to a montage of black performers who appeared at the Apollo Theater as different people tell of the venue's importance to their people. This reveals to the audience that the film will tell two stories: the history of the famed Harlem theater in conjunction with a modern staging of a work based on Ta-Nehisi Coates' National Book Award-wining Between the World and Me, a letter written to his son about being an African American in the United States. Both are worthy subjects to document in order to illuminate audiences but their blending wasn't a successful combination as it didn't give enough time to either.
Billy Mitchell, the theater's historian who had "been with the theater on and off for 51 years," stops some women from New Orleans and brings them in for a look inside as crew prepare for a concert celebrating Ella Fitzgerald's 100th Birthday Celebration. She took part in the first year of the theater's famed amateur night, which occurred in 1934. Legend has it she forgot the words to a song and began to scat, which she excelled at.
Frank Schiffman was a vicious businessman who drove out competition of the Apollo Theater, and its non-segregated policy was rare, but it provided opportunity to minorities, specifically African Americans. In modern-day interviews, we hear from those who graced the stage, such as Leslie Uggums, Dionne Warwick, Patti Labelle, Smokey Robinson, Gladys Knight, and Jaime Foxx. Archival footage presents James Brown, Aretha Franklin, Chris Rock, and other singers, dancers, and comedians. There's a focus on the famed Amateur Night, a successful tradition that continues as viewers see folks auditioning. The film also covers the theater's business struggles, which has led to its closure multiple times.
In one of the film's better sequences, Dick Gregory and Richard Pryor tell jokes about the police, then the film cuts to actors discussing the realities of dealing with police, revealing the source of the comedians' humor and how that pain has continued. Unfortunately, there's not enough of those connections and I was left wishing I had two documentaries instead of just the one.