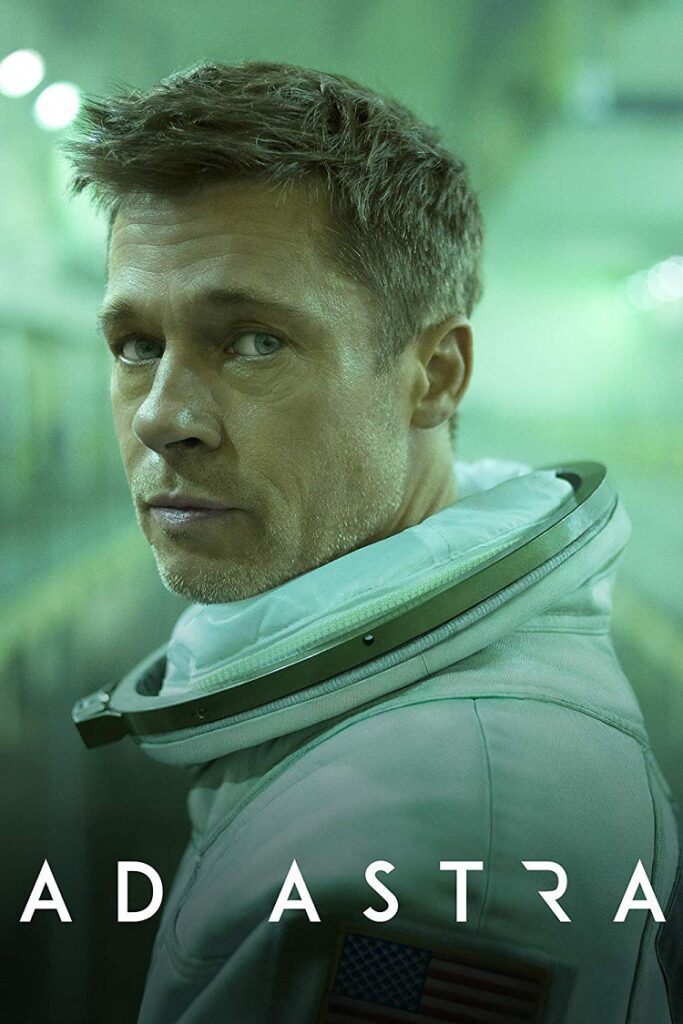 After starring in The Tree of Life, Brad Pitt stars in Ad Astra which feels like Terrence Malick in space. While not a complete replication of Malick's style, it still retains his philosophical notions as it deals with a man questioning his life purpose while on a journey across a crumbling solar system. It's a seamless mood piece about loneliness, colonization, and fatherhood and ranks highly among the current onslaught of space movies.
Once astronaut Ray McBride (Brad Pitt) goes in search of his father (Tommy Lee Jones) who went missing during a space expedition years ago, his emotional journey is spelled out through voiceover narration and shown through Pitt's expressive face. While Pitt is known for his movie star presence, his performance reminds viewers of his tremendous acting prowess. It's a portrayal that doesn't scream for one's attention yet his physical twitching and melancholic eyes illustrate Roy's ongoing turmoil.
As a result of Ad Astra being the Pitt show, that does result in the supporting actors being majorly underused. Names like Ruth Negga, Donald Sutherland, John Ortiz, and Kimberly Elise do a fine job in their respective roles. Even Natasha Lyonne from Russian Doll has a fun cameo. However, it's mainly Brad Pitt's vehicle and he delivers some of the best work of his career.
The cerebral score from Max Richter also does a great job at capturing Roy's emotional state. It even manages to be exultant despite Roy being in a dark place throughout. While Roy goes through the solar system, he expresses his disillusionment over what the galaxy has become. The buildings he lands in that feel like airports are instances of Earth claiming planets as their own and a lust for control. As human beings, no matter how satisfied we are with what we have or what we own, we always want more. In hindsight, the seizing of other planets makes Ad Astra a cautionary tale about wanting more.
Yet, that's only one piece of the complex puzzle that Ad Astra offers. It's easy to look at it as another "struggling white man in space" film since we've gotten a fair amount of those. However, it stands out from other films in that same vein thanks to its attempts at making us question our place in the world. How do we cope when we don't recognize the world we once knew? How can we let go of our past to build a better future? It's not easy figuring out answers to those questions but Ad Astra dares us to ask them so we can better ourselves.