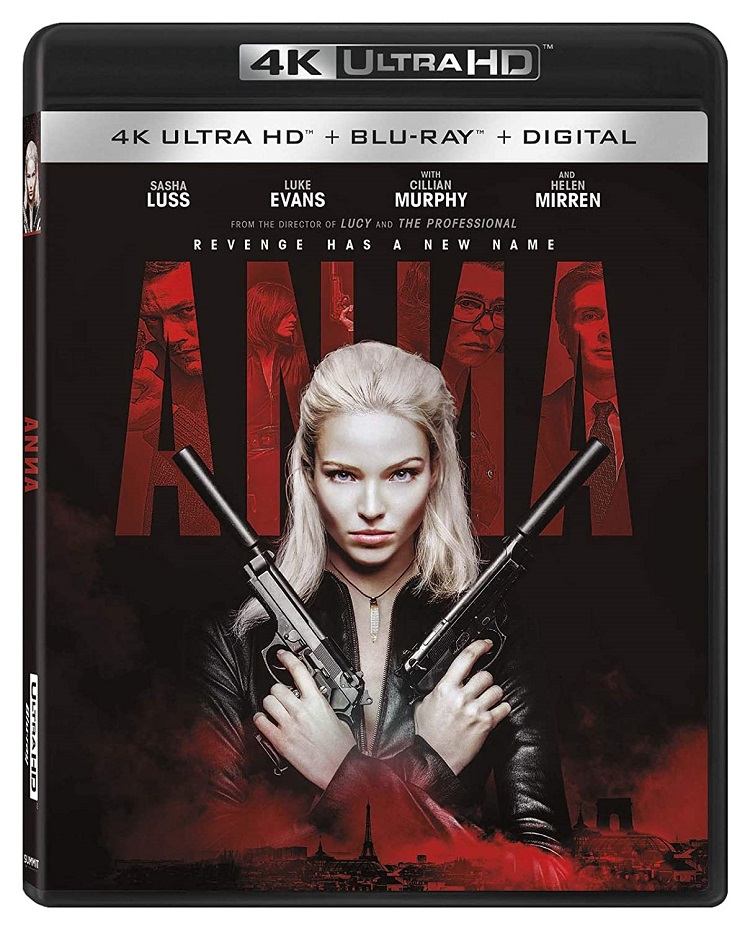 A tough, beautiful woman faces seemingly impossible odds as she battles her way to freedom. Can you name that Luc Besson film? Dating all the way back to his first major international success nearly 30 years ago with La Femme Nikita, French writer/director Luc Besson has established a cottage industry in bringing outrageous action tales of fierce females to the screen, most recently adding Lucy and Laureline from Valerian to his roster. His latest film eschews sci fi in favor of international intrigue, marking it as a spiritual successor to La Femme Nikita.
Russian model Sasha Luss plays the lead role of Anna, a Russian model trained as a high-priced assassin. With seemingly otherworldly skill as a killer, she agrees to work for the Russians in dangerous international missions in exchange for her eventual freedom. When the Americans try to turn her to their side, the plot turns into a guessing game as we try to figure out if Anna is working for herself or the superpowers, with some intriguing double-crosses and twists along the way.
Luss is a newcomer to acting, and it shows. Her performance is serviceable at best, regrettably making the lead role largely forgettable. The movie desperately needs a true star to anchor the film and drive its marquee value, but we're left with a vapid placeholder. Thankfully, Besson assembled a top-flight supporting cast led by Helen Mirren gleefully hamming it up as a Russian spy boss, alongside Luke Evans and Cillian Murphy playing Russian and U.S. spy operatives attempting to keep Anna on their side. The action is intense, the plot is great fun, and Besson masterfully spins his latest yarn across Europe and Russia, he just misses the mark with his lead casting.
The best aspect of the 4K disc is the impressive Dolby Atmos soundtrack that fully envelops viewers in the mayhem of the frenetic action sequences. The film is presented in Dolby Vision, and while it's certainly pretty enough and conveys fine detail and exceptional contrast, Besson's real-world color palette is fairly muted, making it not all that impressive in HDR. Bonus features are standard and fairly brief, with basic making of footage including brief interviews with the cast and Besson expressing what a blast they had making the film.
If you're a Besson fan, you won't be disappointed with Anna, but don't be surprised if you find yourself wondering what it could have been with an established lead actress. In his bonus feature interview, Besson alludes to the fact that he could have cast a star, and while it's certainly in his maverick nature to go with a virtual unknown, it's unfortunate that it doesn't really work out this time around. All of Besson's chess pieces are firmly in place, except for the queen.