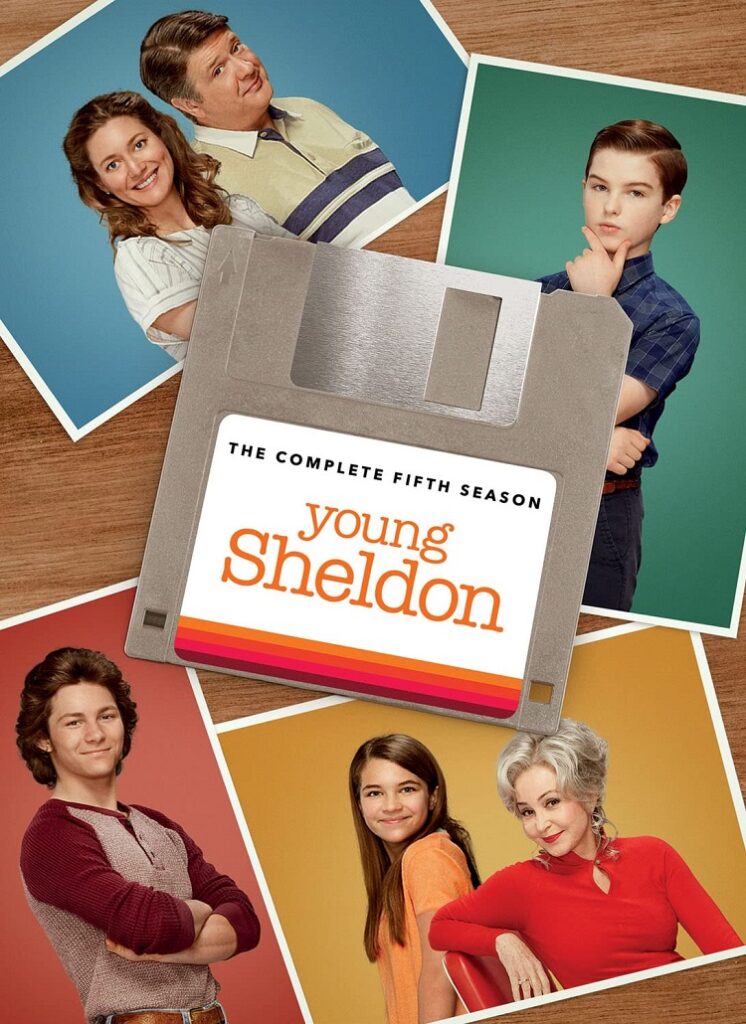 It's hard to believe that Young Sheldon has been on for five seasons. When the premise for the series was first released, there was a lot of skepticism towards a show centered around the most self-absorbed and at times, completely annoying character from the highly successful sitcom The Big Bang Theory. But after five seasons and more than 100 episodes, the show has connected well with the audience. The reason it works is because it is not another rehashed sitcom spinoff. Instead, it's more of a family drama with comical aspects. The characters are well written and share a number of experiences that all people can relate to. The show is somewhat reminiscent of another beloved program, The Wonder Years, a tale involving a man looking back on his youth growing up with his family. This format works well with many different age groups and has hooked viewers that never even watched the parent show.
While Young Sheldon has proved many initial critics wrong, it's also proved them right. If Sheldon (Iain Armitage) constantly remained the sole focus of the show, it would not have survived. The writers even poke fun at that through the reactions of the adults. In the episode "An Introduction to Engineering and a Glob of Hair Gel," Professor Boucher (Lance Reddick) and President Hagemeyer (Wendie Malick) take great pleasure in having Sheldon's papers torn up and eventually locking him out of a class for being late. It's obvious that everyone knows that too much Sheldon can be a bad thing. Over the last few seasons, the boy genius has become less of a solo star and has settled into his place in an ensemble.
The overall family dynamic has taken over with the biggest and most serious storyline revolving around the relationship of his parents, George (Lance Barber) and Mary (Zoe Perry). Since the very beginning, we've seen that the relationship has become more and more estranged. They disagree about most things and argue more often than not. But with this season they've introduced a possible romantic interest for both of them, recent divorcee and next-door neighbor Brenda (Melissa Peterman) and cool youth Pastor Rob (Dan Byrd).
Sheldon's Meemaw, Connie (Annie Potts), is having her own relationship issues with Dale (Craig T. Nelson) as she spends more time focusing on her new illegal gambling business than she does him. It's become more of an obsession as she has teamed up with her grandson Georgie (Montana Jordan) to help her run the laundromat above. Georgie has his own issues, has found a girlfriend, and finds himself with an unexpected pregnancy. Even Sheldon's twin sister Missy (Raegan Revord) is having trouble with a boy but mostly, she is dealing with common teenage problems.
This DVD set contains two discs with all 22 episodes of the season and one Special Feature, "Time Flies When You're Having Fun: Young Sheldon at 100," which is the cast and creators discussing how much they have all changed over the last five years/100 episodes, particularly the younger actors. It is a nice little short with video ranging from their first episode until the newest one. The DVD is fairly basic and has decent quality, but has nothing that makes it stand out. Even the main menu looks like something that anybody with a basic understanding could have done on their own.
After five years, Young Sheldon continues to be fun family entertainment as it evolves and follows the challenges that a lot of families can relate to. But along with the family evolution, the overall tone of the show is also evolving as it become more of a drama and less of a comedy. We already know some of the events that are coming up in future seasons from the stories that the adult Sheldon has told. There will be a major breakup and an upcoming death in the family so the tone of the show will be continuing along this more serious path with moments of humor sprinkled throughout. Even knowing what the future holds, adult Sheldon is an unreliable narrator who may remember details perfectly but doesn't have the ability to understand them. This leaves events open for interpretation and are not set in stone, giving the writers leeway to continue their interesting take on Sheldon's early life.