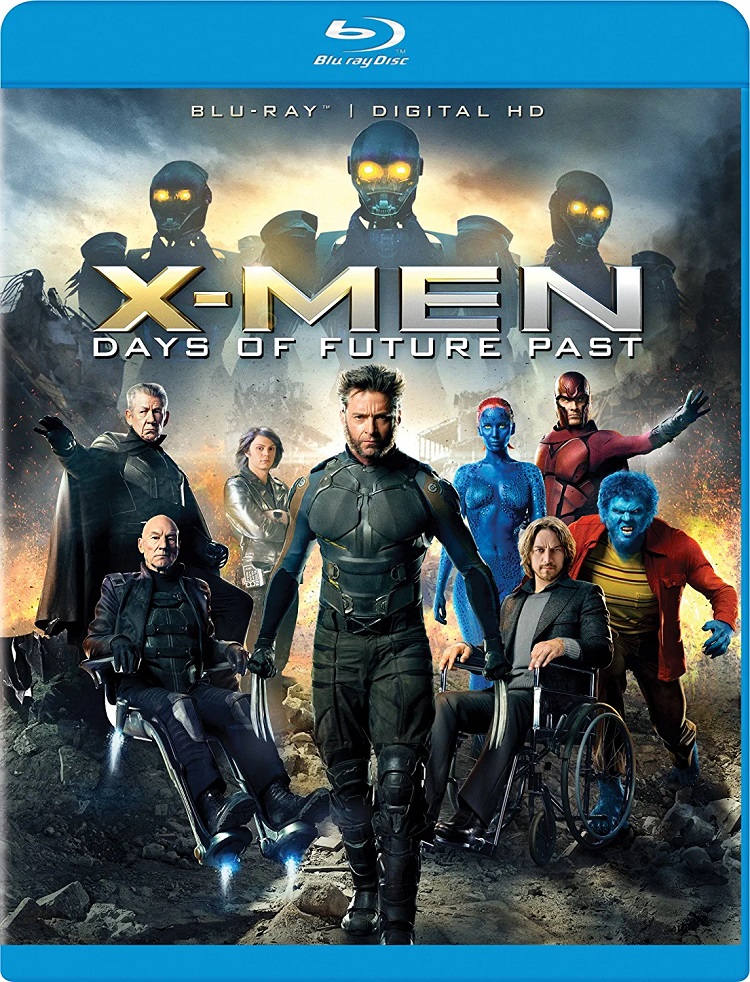 I like the idea of X-Men more than I usually like the execution. The mutant concept with all of the different and interesting powers coming from genetics is really neat. I also love that the ideas behind the mutants can be connected philosophically to our fights against racism and homophobia, but can also connect to anyone, individually, who doesn't fit in. It's comic book heroes with an important message that's also super cool.
Unfortunately, the execution of this concept hasn't always paid off for me. I've seen all the Hollywood movies and while I've enjoyed them as big blockbuster summer-type movies, they've never been anything more than that. This past summer I had a friend who is a big X-Men fan give me a bunch of the comic book stories. With the exception of the Dark Phoenix Saga, they also left me wishing for more.
I went to see Days of Future Past mainly because a friend of mine wanted to go and I so rarely get to see movies in the theater that I was willing to see anything. I was really kind of knocked out by it. Finally the film matched all of the promise of the concept. It had all sorts of great spectacle with an interesting (and somewhat convoluted) story that still managed handle the larger themes of the series in a meaningful way.
There are rumors of an extended cut including longer scenes with some of the characters who had limited screen time (especially Rogue, who was barely in this film) so it might behoove you to wait for that to come out. However, this cut is well worth a purchase and is easily my Pick of the Week.
Also out this week that looks interesting:
Fargo: Season One: I'm a huge fan of the Coen brothers movie upon which this series is based (read my review). It seems an odd choice for a TV show adaptation, yet the reviews have been really good (read Gordon S. Miller's review of episode "The Crocodile's Dilemma"). With a cast that includes Billy Bob Thornton, Martin Freeman, and Bob Odenkirk I'm super excited to give it a try.
Penny Dreadful: Season 1: I try to watch about 10 movies a month. That's not a lot by some standards but for this working full time/raising a toddler daddy it's just about too much. This is especially true with so much great TV coming out at a non-stop pace. It seems like every month there is a new hot show coming out and several other great shows continuing their run. It's too much for me, really. And here's another one. This one is a psychological thriller that features some of literature's great horror characters including Frankenstein, Dorian Gray, and Dracula.
The Honorable Woman: An ambitious drama about the difficult relations between Israel and Palestine. I'm about halfway through and loving it. Look for a review here soon.
Dracula: Season 1: Jonathan Rhys Meyers stars in this NBC drama about the horror icon. There is a lot of potential for a series based on that character, but I'm hard pressed to see how it could work on network television. I guess I'm right in that thinking as it was cancelled after one season.
Venus in Fur: Roman Polanski's latest is based upon a Broadway play. I never turn down a chance to watch Polanski even if it does remind me of a Jess Franco soft-porn flick.
My Darling Clementine (Criterion Collection): John Ford's take on the gunfight at the OK Corral with Henry Fonda in the Wyatt Earp role.