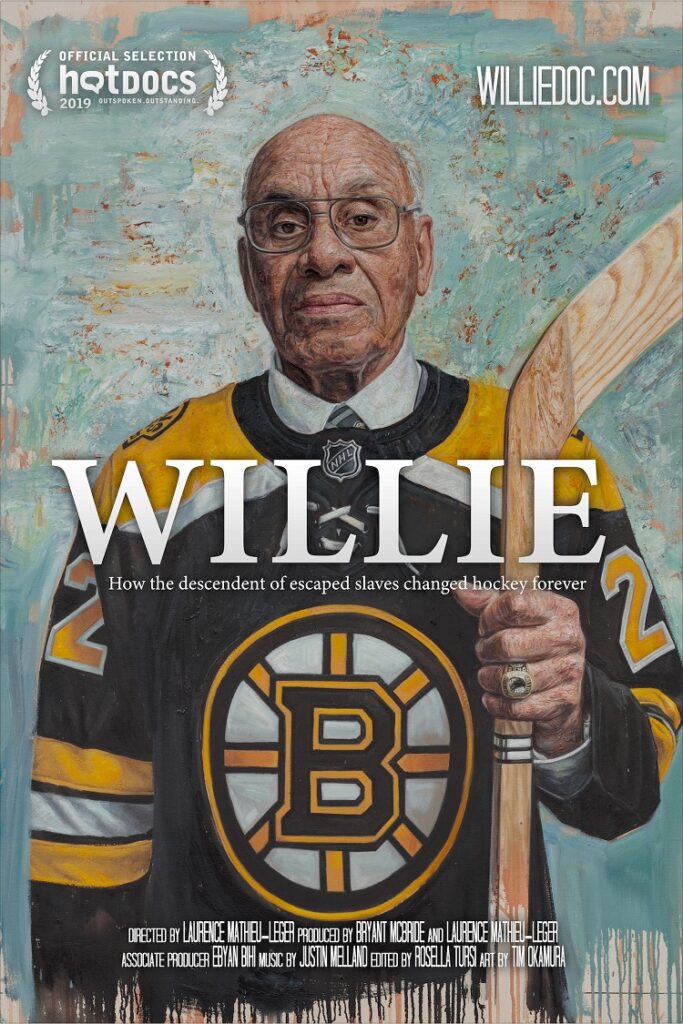 Written by Michael Frank
We've all heard of Jackie Robinson. He changed baseball forever. He changed sports forever. He is a chief sports hero of the 20th century, a man that continues to deserve recognition. There have been movies, documentaries, and plays written about him, and his story has been told countless times. Up until one week ago, the name Willie O'Ree had never touched my ears.
A new documentary titled Willie explores Willie O'Ree's life, accomplishments, and attempt to enter into the Hockey Hall of Fame. If you're like me and have never heard O'Ree's name, his story is one to behold. Willie O'Ree was the first black hockey player to play in the NHL, hailed as the Jackie Robinson of hockey. And one more thing, he's a heck of a nice guy.
O'Ree is Canadian, growing up in a much more accepting culture than the one in the United States. An all-star athlete, he played hockey and baseball as a teenager, exceling in both sports. He even got a shot to play in the MLB, going to the deep South, experiencing the racism of the times.
The film follows a public appeal for O'Ree to enter the Hall of Fame, cutting between flashbacks of his hockey career with the Boston Bruins and beyond, his later work with USA Hockey and the NHL Diversity Program, and him just hanging with his friends. You derive enjoyment from each of these scenes, watching him joke with his friends while playing cards or give speeches to disadvantaged youth around the continent.
Willie O'Ree was the first black kid to get his cut at the white barbershop in his home town. When kids get racially insensitive remarks yelled at them during hockey games, he responds immediately. He descends directly from a runaway slave. He's even blind in one eye from a puck injury, hiding it from his family, the NHL, and almost everyone else in his life. He overcomes odds and makes positive impacts for everyone he meets. It's nearly impossible to not enjoy the documentary, because it's nearly impossible to not enjoy Willie O'Ree.
The documentary is helmed by Laurence Mathieu-Leger, and the production value gets the job done. Mathieu-Leger does a great job fitting a huge story into a short doc, and for that, she deserves major praise. O'Ree's story does the talking, and she doesn't distract from letting him shine in the spotlight.
The film leads up to a huge moment, and the joy on O'Ree's face when he receives the Hall of Fame call cannot be understated. It's so joyful and appreciative and lovely. Moments like that make documentaries, and this one in particular, special.
Though sappy at times, the doc feeds its audience positivity. You're chock-full of positivity, hope, and smiles throughout the telling of O'Ree's story. His friends and colleagues have nothing ill about him to say. It's a love fest for O'Ree, but for someone of his impact, it's deserving.
It shocks me that I haven't heard the story of Willie O'Ree. If you can, watch this documentary. If you don't have access to it, do research on O'Ree. Learn about what he endured on a nightly basis. He's a sparkplug for change, an advocate for the youth, and a Hall of Famer.
For Willie, the uniqueness of its titular subject does the work. Willie O'Ree is a special man, and so his documentary has value and weight.