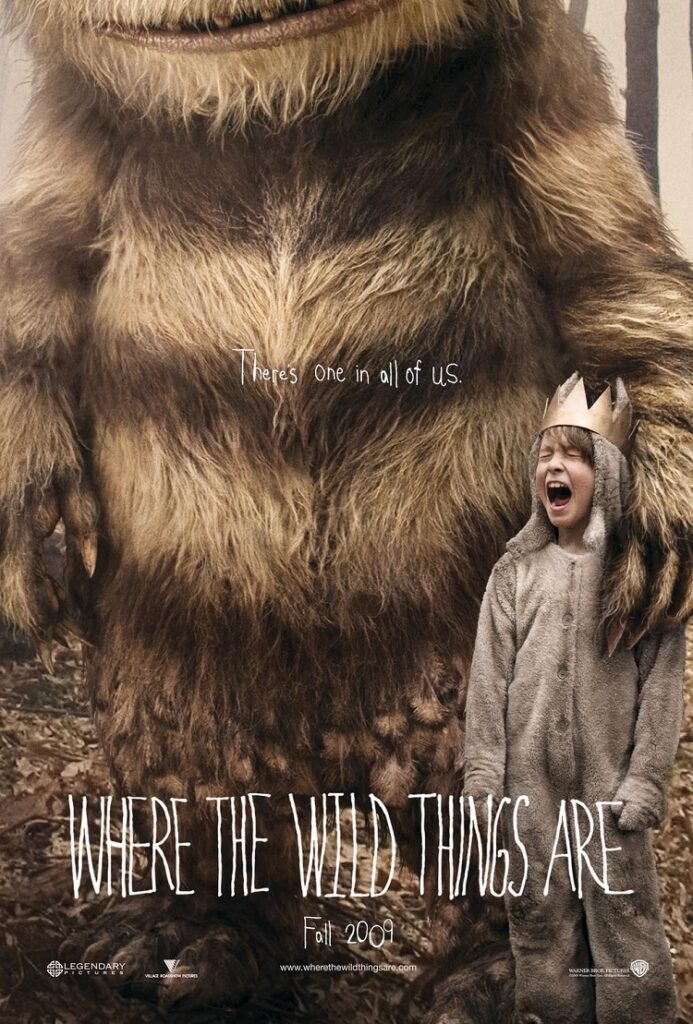 Written by Ben Platko
How Dave Eggers and Spike Jonze squeezed 104 minutes out of a 10-sentence children's book still amazes me. But they did, and boy, is it wonderful.
Where the Wild Things Are is about Max (played by Max Records), a young boy with an extremely active imagination, and his journey to an extraordinary land populated by giant, terrifyingly cuddly beasts. After throwing a tantrum, culminating in biting his mother (Catherine Keener), Max runs away and sets sail for the Wild Things' island. In his first encounter with the giant beasts, he is nearly eaten but quickly establishes himself as their king (by threatening to use his vast magical powers) and promises to restore happiness to the land. It quickly becomes evident that the Wild Things are facets of his own personality, and those of his family. Trying to keep everyone happy, Max learns a valuable lesson that the kids (and grown-ups too, for that matter) in the audience can take home: "being a family is hard." And who wouldn't want to learn that lesson from giant monsters voiced by James Gandolfini, Forest Whitaker, Paul Dano, and Lauren Ambrose?
Jonze created a very unique style for this movie that evokes a certain playground nostalgia. Everything is on a such a large scale that immense detail can show through. However, there is a very specific lack of detail – colors are muted and everything feels smoothed down – which mirrors Maurice Sendak's artwork. The unique visual style is accompanied by an equally unique score by Karen O (from The Yeah Yeah Yeahs). It weaves in and out of every scene almost ethereally. It's utterly sublime.
Naturally, there is some departure from Sendak's classic children's book (it's inescapable when the source material is almost exclusively pictures). Max runs away from home instead of being sent to his room without supper. We also see a lot of interaction between the Wild Things where complex relationships emerge. In the book however, the Wild Things are a collective character. Seriously though, those are about the only departures. Max still builds forts, and still comes home to a warm supper. More importantly, Jonze dug past the timeless artwork to what the story really is: a psychoanalysis of childhood anger and fear. Sendak uses the Wild Things as a mirror for Max so he can rationalize how his mother treated him. Jonze takes it a step further, expanding the wild things to represent multiple facets of Max's personality and his family. Throughout the film he tries to balance all of the Wild Things and make everyone happy, which perfectly represents his mother's struggles and helps lead him to the realization that his mother does indeed love him very much.
Where the Wild Things Are is not your average family fare; it's not a feel good romp; it doesn't have a sappy, heavy-handed, heard-it-a-million-times message. If you want to introduce your progeny to real cinematic theory – complex narratives, original and unique visual styles etc. – this is perfect. It was widely received by critics, had an entirely new feel about it, features an incredible score, is family friendly, and Maurice Sendak himself absolutely adores it, saying of Jonze, "He's a real artist that lets it come through in the work. So he's touched me. He's touched me very much." So why aren't we watching it every single day? Quite simply, it's forgettable. I loved it in the theater, and I loved watching it on my couch, but it sat sealed on my shelf for over two years. Whenever you go to watch a movie you'll look at it and think, "Hmmm, it's been a while since I watched tha – ooh, Die Hard!" This is a gem of a film, and it's tragically underrated. Go watch it now.
The DVD extras are pretty nifty too. Mostly on-set antics, we get to see Spike Jonze ride a skateboard whilst barking at a dog, Jonze getting slimed, Jonze pretending to be a vampire, and a little featurette about the kids hanging out on set.