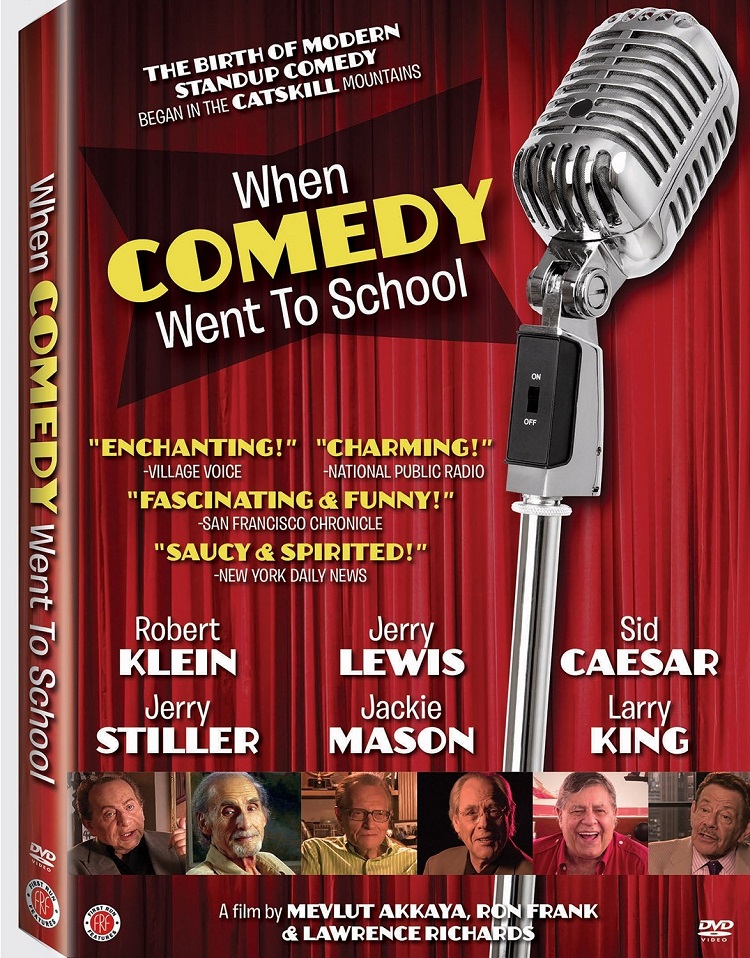 There is no question that the post-Vaudeville era of comedy and that which was exhibited in the resorts located in upstate New York during the 1940s and '50s was truly innovative. The performers that honed their skills in the Catskills are truly legendary and many are featured in this 77-minute documentary due for release in NYC on July 31st before opening in other markets at later dates.
While the interviews with such performers as Sid Caesar, Jerry Lewis, Jackie Mason, Mort Sahl, Jerry Stiller, and more are certainly entertaining and informative, they are simply too brief. The audience may appreciate the detail that directors and producers Mevlut Akkaya, Ron Frank, and Lawrence Richards went into in this production, as there may be an interest in knowing what was served during the meals at the resorts of the Borscht Belt, but this production is in desperate need of more meat for the audience to sink their teeth into.
When Comedy Went To School jumps back and forth between the establishment and life of the resorts and the performers who graced the stages. The brief glimpses of available performance footage are clearly the highlight of the documentary with the insight from the performers coming in a close second. Robert Klein does an excellent job as host, though more time given to his insight and his interaction with the comedians would have benefited the production greatly.
The footage generally looks good considering the age of much of it, and the editor does mange to transport the audience back to a simple time when comedians truly knew how to connect with an audience. Unfortunately, this is a project that does not know what it wants to be, and thus ends up as a convoluted history lesson of geography, commerce, customer service, and comedy.
Recommendation: Considering it is less than an hour and a half investment of your time, you could certainly find less informative and entertaining ways to spend your time. Yes, you will be left wanting more of the comedians and their respective acts, and since the show business philosophy is "Leave them wanting more," this may be a huge hit when it is released. More likely is that the producers need a little more schooling on how to produce a documentary that stays on topic.