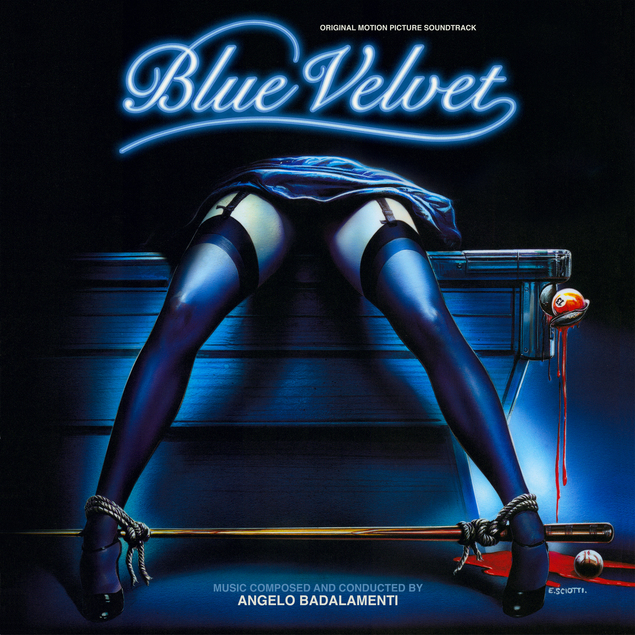 Varèse Sarabande Records will be releasing five amazing soundtrack LPs on Record Store Day 2022: Blue Velvet will be released as a 2-LP Deluxe Edition, The Fast and the Furious: Tokyo Drift as a double LP with collector's edition etching, John Williams' The Cowboys Deluxe Edition on 2-disc gold vinyl, Mimic on green vinyl in an original triptych jacket and Big Night on crystal clear vinyl. These Varèse Sarabande Records titles will be available on April 23, 2022, at thousands of independent record stores. For a list of participating stores and more information about these special LPs, visit RecordStoreDay.com.
Blue Velvet – Original Motion Picture Soundtrack (Deluxe Edition) by Angelo Badalamenti
Blue Velvet is David Lynch's unforgettable 1986 masterwork, starring Kyle MacLachlan as a curious college student, Isabella Rossellini as a tormented lounge singer and Dennis Hopper as an emotional gas-sniffing psychopath. Blue Velvet was Lynch's first collaboration with his longtime composer and musical partner, Angelo Badalamenti, who channels Lynch's unique vision with a dark, moody yet melodic score, at turns agitated and violent, soaring with sublime beauty, and hanging cool with '50s-style jazz. The long available single LP has been expanded by 60 minutes to a 2-LP Deluxe Edition with the addition of the famous 1963 recording of "Blue Velvet," performed by Bobby Vinton, as well as previously unreleased film cues, alternates and outtakes entitled "Lumberton Firewood." Although Blue Velvet was scored more traditionally than later Lynch projects, the director and composer intended many tracks to be merely "firewood," their term for raw orchestral sonorities to be edited and manipulated into sound design by the director. The Deluxe Edition packaging features liner notes by Tim Greiving, incorporating new interviews with David Lynch, Angelo Badalamenti, Kyle MacLachlan and producer Fred Caruso. The cover features the original 1986 Italian movie poster art designed by Enzo Sciotti. Pressed on Marbleized Blue vinyl exclusively for RSD 2022.
The Fast and the Furious: Tokyo Drift – Original Motion Picture Score by Brian Tyler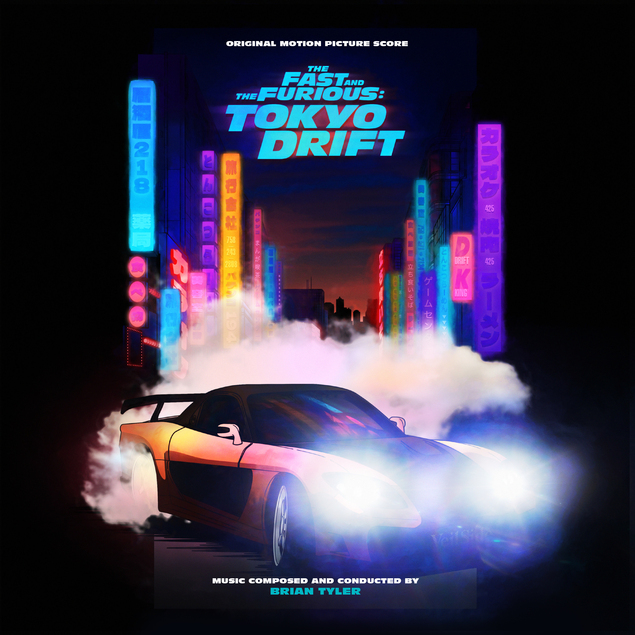 The Fast and the Furious is the most successful movie franchise of all time, with almost 6.5 billion dollars in box office receipts from ten films over the past 20 years. Tokyo Drift is often cited as one of the best of the lot, and the musical score is definitely one of the most lauded among score fans. Brian Tyler (Scream, Thor, Avengers) scored Tokyo Drift (with an assist from Slash on "Welcome to Tokyo") and went on to the score four of the five subsequent films.  Never before available on LP, the text-only cover on the CD and digital formats has been replaced with an original design which incorporates Japanese manga art styles. This double album features an orange LP for sides A and B, and a black vinyl record for sides C and D, with side D a stencil of the scarab beetle design from the car belonging to the Drift King. 
The Cowboys – Original Motion Picture Soundtrack (Deluxe Edition) by John Williams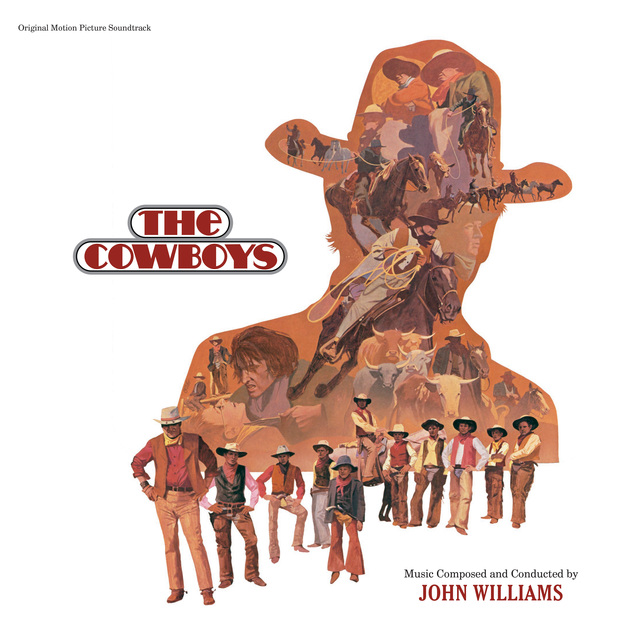 This 50th anniversary release celebrates John Wayne and one of his finest twilight westerns with a score composed by the living legend, John Williams. The Cowboys was the maestro's biggest pre-Star Wars score, and a much-needed restoration job—featuring a complete rebuild, remix, remastering and expansion to 36 tracks (including unearthed alternate takes)—was done for a 3,000-unit, limited-edition CD re-issue that came out in 2018 and has since sold out. The first-ever official LP release, this double-record gatefold includes extensive notes and original photos and is pressed on gold vinyl exclusively for RSD 2022.
Mimic – Original Motion Picture Soundtrack by Marco Beltrami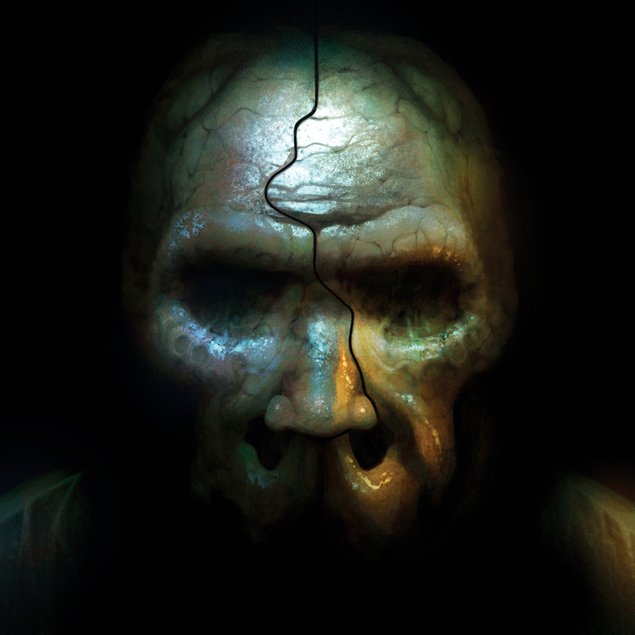 Mimic was Guillermo del Toro's first big budget English language film and the second film composed by Marco Beltrami who had just completed his work on the original Scream. This soundtrack has never been released on vinyl and features fantastic new original artwork that uses a bespoke triptych jacket design to mimic the transformation of the Judas Breed. Pressed on green vinyl just for RSD 2022.
Big Night – Original Motion Picture Soundtrack by Various Artists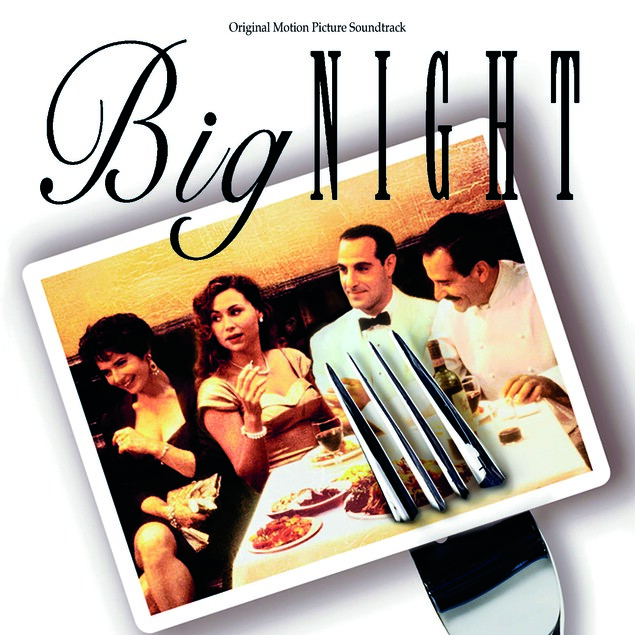 A breakout indie film success in 1996, Big Night has received new attention due to star and director Stanley Tucci's best-selling book and Italian food-based program on CNN, Searching for Italy. The soundtrack was also a hit with viewers with its large serving of 1950s classics from Rosemary Clooney, Keely Smith and Louis Prima, whose persona plays a major character in the film. This record has never before been released on LP and is pressed on crystal clear vinyl exclusively for RSD 2022.