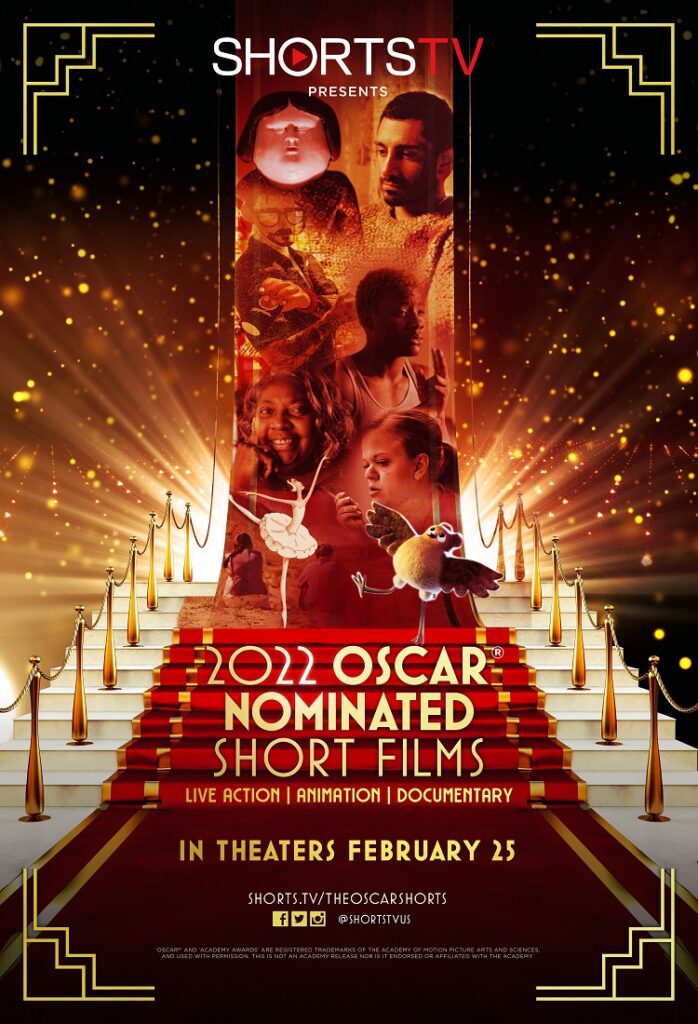 ShortsTV, the first and only global channel and network dedicated to short films, announced today the return of the 17th annual Oscar Nominated Short Films theatrical releases. Spanning the categories of Live Action, Animation and Documentary, the short films, listed below, will be available in theaters across the U.S. and Canada starting February 25, 2022.
The program will open in over 350 theaters across 100+ theatrical markets including New York and Los Angeles, before expanding to over 500 theaters. To learn more about the participating theaters and how to purchase tickets, please visit https://tickets.oscar-shorts.com/. This is the only opportunity for audiences to watch the short film nominees in theaters before the Academy Awards ceremony on Sunday, March 27, 2022.
"What a way to get back to the big screen! ShortsTV is bringing pure cinematic gold – this year's Oscar Nominated Shorts – to theaters across the U.S. and Canada once again," said ShortsTV CEO and Founder Carter Pilcher. "This batch of Oscar contenders will blow your minds: they're that good, that shocking and that entertaining. We promise fifteen of the best movies you'll see this year."
The program will be available only in theaters for the first four weeks and then will also be available on VOD via iTunes, Amazon, Verizon, and Google Play beginning March 22, 2022.
Nominations for the 94rd Academy Awards were announced on February 8, 2022. For more information, please visit http://shorts.tv/theoscarshorts/.