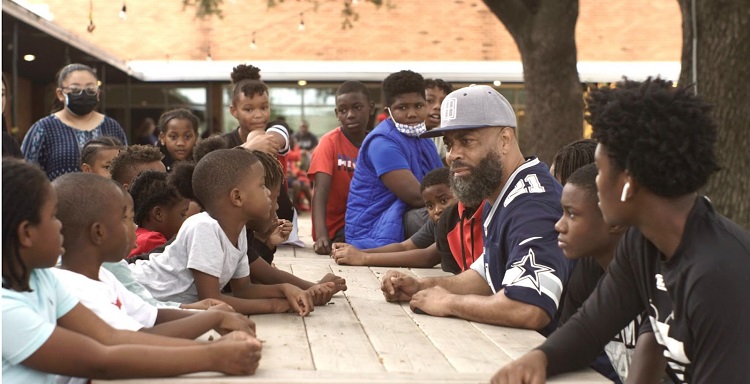 In the rap and hip hop world, it's one thing to have confidence and ego about being one of the greatest performers there is. But not everyone has the talent and the skills to back up that claim. However for Tracey Curry who is known as The D.O.C., he does. He has written lyrics for and produced Dr. Dre and NWA. He helped found Death Row Records along with Suge Knight. The D.O.C. even helped bring up Snoop Dogg.
But all of those accomplishments don't make up for The D.O.C. not being able to be a performer at the top of his game. They cannot change what happened on a night in 1992 when a car crash that should have killed him didn't take his life, but instead took his voice and changed the trajectory of everything as he knew it. And so now as he approaches his mid-fifties, The D.O.C. is exploring how to both be a servant to others while also considering a risky surgery that might help him return to the rap game as a performer and not just someone behind the scenes.
Premiering at the Tribeca Festival, The DOC is the new documentary film directed by Dave Caplan. The film is produced by The D.O.C. and chronicles his life and career from his humble beginnings in Texas and a call to California that would change the world of rap before the car accident that changed his world. These moments are juxtaposed against slices from his daily life now as a father, husband, and civil rights activist. The DOC features archival footage and photos, moments from his daily life now, and interviews with family and friends including Dr. Dre, Snoop Dogg, Ice Cube, Eminem, Erykah Badu, and many others.
This is a documentary for lovers of West Coast rap as well as those who may not fully understand its history and could serve from learning about those who built its foundations. But this is also the story about the struggle about how, as individuals, we impact the world and the hopes about the legacy we want to leave behind after we are gone. It takes a look at the realities of fame and what comes after the spotlight is on someone else.
The DOC has a runtime of 94 minutes.