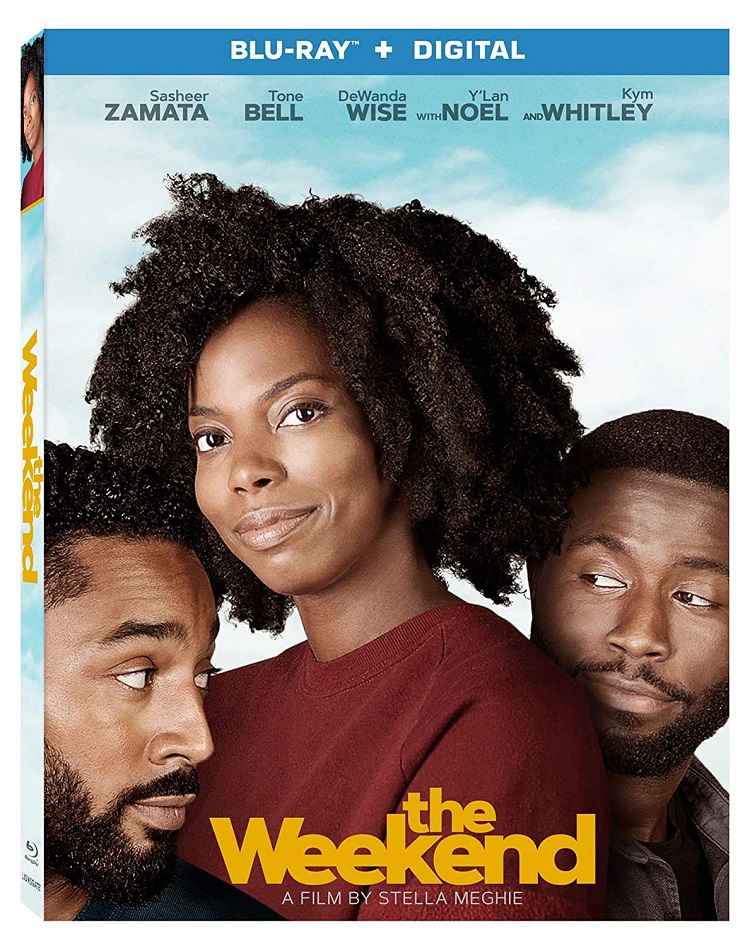 After helming the decently made disability tearjerker Everything, Everything, Stella Meghie not only does something completely different but a slight reinvigoration of the genre it falls into. The romantic comedy The Weekend illustrates the familiar struggles of getting over your ex but in a way that is rather multifaceted in terms of its character focus. In addition, it juggles its various characterizations over the course of under 90 minutes.
Over the course of one weekend, stand-up comic Zadie (Sasheer Zamata) stays with her ex Bradford (Tone Bell) at a resort run by her mother (Kym Whitley). However, things get complicated once her ex's girlfriend, Margo, (DeWanda Wise) and another guest named Aubrey (Y'Lan Noel) stay as well. As the gathering progresses, Zadie wonders whether she might still love Bradford. Not only does Bradford wonder the same thing but his girlfriend troubles only further his dilemma.
In this slight ensemble piece, Sasheer Zamata manages to the film's MVP. Her naturalistic turn as a neurotic comedian is solid proof of how Saturday Night Live has poorly underused her. While she has been terrific on SNL, Zamata was still hardly able to tap into her full potential. But thankfully, she gets to prove she's more than just a consummate supporting player.
As for the other actors in the main quartet, DeWanda Wise is a standout out of all three of them. Since she's playing the girlfriend competing with Zadie for Bradford's intentions, her role would normally go one of two ways. Margo could be portrayed as either completely innocent or full of spiteful villainy. However, Wise plays her with enough naivete to make Zadie remorseful and conceit to fuel Zadie's jealousy.
Furthermore, Kym Whitley is likely to remain the film's unsung hero. Despite having a sparse amount of screentime, Whitley is effortless as Zadie's mother who offers sensitive yet no-nonsense candor. As Whitley presents hurtful honesty that fuels Zadie's arc, she simultaneously reveals a hidden layer of tragedy that her character possesses. The men in the film may do solid work but as it turns out, the women are the true stars.
The ladies are the strong center of this breezy and completely ingenious romantic comedy which thrives thanks to its great acting along with its ability to bend story and character tropes, demonstrating more veracity than most rom-coms these days in the process. Lastly, it's definitive proof that Stella Meghie is a filmmaker who is worth taking note of.