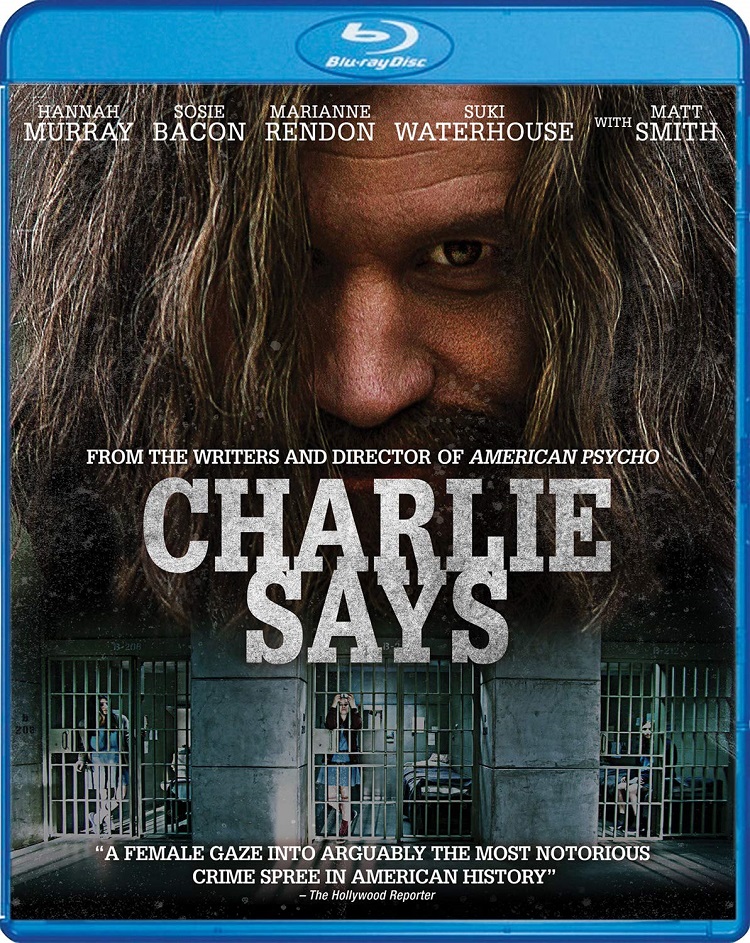 Director Mary Harron may be famous for the 2000 pitch black satire American Psycho. But now, she has helmed a project about a real-life american psycho, Charles Manson. However, it's more about the point of view of the three women that have served him: Patricia Krenwinkel, Leslie van Houten, and Susan Atkins. Neither judgmental nor sentimental, Charlie Says is a nonchalant yet incredibly effective telling of one of America's most infamous crime sprees.
Admittedly, there isn't much graphic violence shown but the nature of the murders is already quite apparent. Also, the film is mostly about the three Manson girls in prison being taught by a feminist scholar named Karlene Faith (Merritt Wever) who tries to get them to come back to reality. There are flashbacks of the three women in Manson's ranch where they resided. But the central narrative focuses on Karlene attempting to get Patricia, Leslie, and Susan to stop believing the nonsensical beliefs that Manson taught them.
That being said, the flashback sequences manage to be a major highlight. Particularly, due to the expert use of cinematography by Crille Forsberg. The flashback scenes that are engulfed in red capture the eroticism of the exact moments while hinting at Manson's hidden menace. Although, there is one where Manson has a new female disciple strip down in front of a burning fire that mainly illustrates his sinister intentions. As opposed to the other scenes captured by red lighting that depict sensual orgies, this one is an encapsulation of Manson's toxic masculinity because of how he degrades a woman unaware of his malicious intentions.
As the titular madman, Matt Smith is masterfully elusive. He demonstrates his sly charm while never losing sight of the monster behind that manipulative charm. However, as great as he is, it's really the women who run the show. Sosie Bacon manages to be a standout as the immensely devoted Patricia while Hannah Murray plays Leslie Van Houten with eerie naivete. Meanwhile, Merritt Wever is incredibly three-dimensional as Karlene who wants to guide the Manson girls back to reality while feeling remorse over how they may recognize the monsters they became.
Despite Charles Manson's name being in the title, Charlie Says shows how evil and immoral he was by focusing on the innocent lives he corrupted. There was no reason for them to commit such crimes yet he made them believe their murders had a purpose. In different hands, Charlie Says might have focused on the shock value of the murders to get its point across. Instead, Mary Harron and writer Guinevere Turner choose a more story-focused, meditative approach on the deprivation of these three women. Yet, the film is all the better for it.