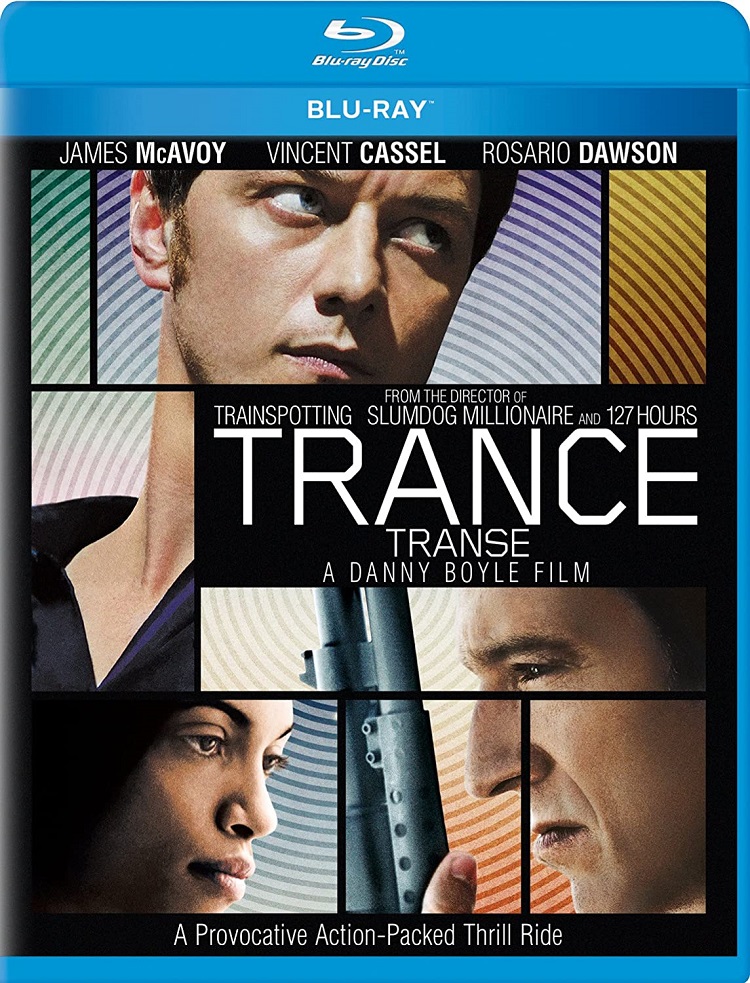 I don't always love Danny Boyle's movies, but they are always interesting. From the pounding music and jump-cuts of Trainspotting to the more meditative 127 Hours, Boyle has proved himself over and over as a director who knows exactly what he is doing. Even when his films miss (The Beach, Sunshine), I'm never bored and never feel like I've wasted my time.
His newest film, Trance, reviewed by Sentry Lorna Miller, is a psychological thriller that blurs the lines between fantasy and reality, it also blurred the lines between critically acclaimed and critically trashed. Earning a 68% fresh on Rotten Tomatoes, critics and audiences seem very divided on whether or not the film is a mind-bending work of art or a horrible attempt at something deeper than it actually is.
Either way, I'm totally on board and looking forward to seeing what Boyle has in store.
Also out this week that looks interesting:
Babette's Feast (Criterion Blu-ray): Normally I would have picked this beautiful film without pause, but I'm strangely afraid about choosing another movie I've reviewed as my Pick of the Week.
The Ice Storm (Criterion Blu-ray): Ang Lee's gorgeously shot, perfectly acted tale of a group of lost souls in 1973 is one of my favorite films. I can't wait to see what Criterion has done with it.
The Silence: I looked at this film on Amazon because I thought it might be a new treatment of the Bergman film of the same name. It isn't, but the synopsis of a murder exactly paralleling another murder exactly 23 years earlier is enough to make me add it to my list.
Twixt: Francis Ford Coppola hasn't made a great film in decades, and these days he is overshadowed by his crazy-talented daughter, but I'm not going to overlook a new film by the creator of the Godfather. Especially when it's a horror film. Check out my review.