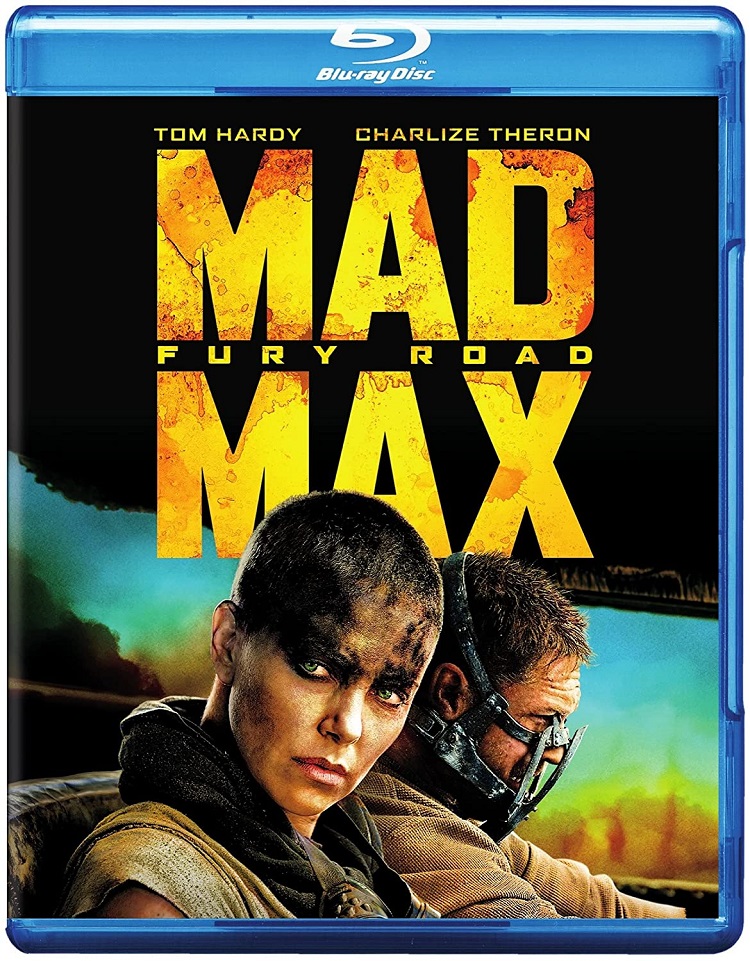 The editors of BBC Culture "decided to commission a poll of critics to determine the 100 greatest films of the 21st Century," even though it's only been 15 years (and incorrectly though intentionally included the year 2000,) because they "wanted to prove that this century has given us films that will stand the test of time, that you will continue to think about and argue about if only you give them a chance and watch them." Not sure why they think this would change the minds of those who thought like that, but so many people love looking at lists. Their findings can be found on their website. Our Top 10 lists can be found below:
Shawn Bourdo
If your Top 10 Movies of All-Time doesn't change yearly or possibly monthly, then I don't know if I can call you a fan of the cinema. My interests and appreciation are an ever evolving thing. I've probably had the same Top Three for a few decades but even they rotate. Making a list of the best films of this current century is even more difficult. I'm still discovering movies from the past. Here's what I can come up with on the fly.
1) Memento (2000) – A new way of looking at telling a story wins out. Most "clever" films of the past 16 years a living in the shadow of this film.
2) The Royal Tenenbaums (2001) – I have always admitted that I probably over rate this film. The storytelling here is something I've longed to recreate. No movie has set the table better in the first 15 minutes than this film.
3) Harry Potter and the Chamber of Secrets (2002) – The second film in the series is when I really knew this would be something special. The book to film translation is better here than in any of the titles.
4) Inception (2010) – Christopher Nolan rules the century. I don't know how this film pays off over multiple viewings but the first time is going to blow your mind.
5) Super 8 (2011) – Want to get a feeling of what it felt like in my childhood symbolically? Here you go.
6) City of God (2002) There's no way the Olympic committee saw this before giving Rio the Olympics. This is the best foreign film of the past 20 years. Period.
7) Lord of the Rings: Return of the King (2003) – Like losing a good friendship – it finished with a great time together.
8) The Dark Knight (2008) – Batman as it will never be again.
9) Fantastic Mr. Fox (2009) – Adapted from some stellar material, this animated film has more pathos than just about any other film of the century.
10) Spirited Away (2001) – Hayao Miyazaki tells the perfect story for animation. Scary and prophetic.
I can already feel myself thinking of other films that just missed like No Country For Old Men, WALL-E, and Where The Wild Things Are. But I'm happy with this representation of where my life has been for the past sixteen years.
Chris Morgan
1) Life Aquatic with Steve Zissou (2004)
2) There Will Be Blood (2007)
3) No Country for Old Men (2007)
4) Anchorman: The Legend of Ron Burgundy (2004)
5) The Royal Tenenbaums (2001)
6) In The Loop (2009)
7) Inherent Vice (2014)
8) The Grand Budapest Hotel (2014)
9) The Aviator (2004)
10) Josie and the Pussycats (2001)
Darcy Staniforth
1) Garden State (2004)
2) Lost in Translation (2003)
3) Mad Max: Fury Road (2015)
4) Pan's Labrynith (2006)
5) Her (2013)
6) Finding Nemo (2003)
7) 40-Year-Old Virgin (2005)
8) Ghost World (2001)
9) Little Miss Sunshine (2006)
10) World's Greatest Dad (2009)
Davy
1) Let The Right One In (2008)
2) Mulholland Drive (2001)
3) Boyhood (2014)
4) The White Ribbon (2009)
5) Lost in Translation (2003)
6) The Skin I Live In (2011)
7) A Separation (2011)
8) The Master (2012)
9) Cache (2005)
10) Requiem for a Dream (2000)
Kristen Lopez
1) Moulin Rouge! (2001)
2) Mystic River (2003)
3) Up (2009)
4) An Education (2009)
5) Fish Tank (2009)
6) Toy Story 3 (2010)
7) Carlos (2010)
8) Inside Llewyn Davis (2013)
9) The Wolf of Wall Street (2013)
10) Beyond the Lights (2014)
Kent Conrad
1) Kairo (Pulse) (2001)
2) The Lord of the Rings trilogy (2001, 2002, 2003)
3) Zodiac (2007)
4) Oldboy (2003)
5) Ratatouille (2007)
6) Hot Fuzz (2007)
7) Paprika (2006)
8) Primer (2004)
9) Spirited Away (2001)
10) A History of Violence (2005)
Gordon S. Miller
I am always surprised when people ask me, "What's your favorite movie?" because I don't understand how someone could think a person could narrow it down to one favorite. Even this task of picking 10 over 16 years seems difficult. To help narrow it down, I am going to skip 2016 because it's too soon, although I think The Nice Guys and Everybody Wants Some!! are going to last with me, and hopefully others, for a long time. I am also going skip 2000 because it's not part of the century no matter how many incorrectly celebrated it that way, so I won't be including two amazing films, Memento and Requiem for a Dream. In chronological order:
Moulin Rogue! (2001) – "Spectacular Spectacular," the name of the muscial within the musical also serves as an apt description for the stunning sensory overload Baz Luhrmann delivers in this tale of doomed lovers set in Paris at the start of the 20th Century.
Lost in Translation (2003) – Sofia Coppola's second film is a marvelous love story about two Americans in Japan, at different stages in their lives, who find themselves lost in their relationships. It shows the wonder and delight of two people making an emotional connection, realized by the two outstanding acting performances of Bill Murray and Scarlett Johansson.
Eternal Sunshine of the Spotless Mind (2004) – A wonderful love story through the crazy prism that is the mind of Charlie Kaufman. Joel (Jim Carrey) is having trouble getting over the break-up of his girlfriend Clementine (Kate Winslet). He learns of Lacuna, Inc. which can erase all his memories of her. During the procedure, Joel changes his mind, and tries to hide her in memories she has nothing to do with, leading to an ingenious chase scene through his mind.
A Scanner Darkly (2006) – Richard Linklater has made a number of great films and this might be his best. The story is a brilliant puzzle of truth and identity amongst characters that are slowly losing both due to their drug addictions. It's an insightful character study, a compelling mystery, and covers themes familiar in Philip K. Dick's work from social problems to the reality of consciousness.
Borat: Cultural Learnings of America for Make Benefit Glorious Nation of Kazakhstan (2006) – Sacha Baron Cohen blends social commentary and outrageous antics in this story of Kazakhstan reporter Borat traveling across America to make a documentary. Cohen in character interacts with folks a la Candid Camera, pushing boundaries in word and deed to see how they will react.
Fantastic Mr. Fox (2009) – I had to have Wes Anderson appear on this list, but the question was going to be which film. I probably would have been just as happy with others, but that he was able to adapt a children's story in stop-motion and have it retain all the hallmarks of an Anderson film might make this his best. Though I could replace it the next list I make.
A Town Called Panic (2009) – Originally creating five-minute adventures for television in 2000, Stéphane Aubier and Vincent Patar let Cowboy, Indian, and Horse loose in a feature film to hysterical results. The trio hunt the thieves that stole the walls to their house, leading them to the Earth's core, Antarctica, and the ocean floor.
Her (2013) – Spike Jonze does an amazing job writing an authentic, insightful story about connections and relationships as Theodore Twombly (Joaquin Phoenix) falls in love with a computer operating system that takes the name Samantha (voiced by Scarlett Johansson). As the plot moves along, it never rings a false note. Not only is the situation believable so are the choices all the characters make, resulting in a satisfying ending.
Blue is the Warmest Color (2013) – Freely adapted from Julie Maroh's graphic novel Blue Angel (Le Bleu est une couleur chaude), Blue is the Warmest Color presents a compelling story about love and life that will make one fall in love with what life has to offer. While understandably controversial due to its graphic sexual content, what is most notable about the film is the normalcy of the relationship between Adèle and Emma (Lea Seydoux) because what they experience together could occur between any two people in love.
Mad Max: Fury Road (2015) – George Miller's return to the world of Max was sensational and never let off the throttle as one intense action sequence followed another. Much like the two previous films in the series, Max (this time played by Tom Hardy) is the entry point into the story about Imperator Furiosa (Charlize Theron) running off with the "wives" Immortan Joe (Hugh Keays-Bryne), a cruel ruler who controls the region's water supply.
I'm already not happy with this list. There's some comfort that The Dark Knight and Toy Story 3 were mentioned by others but just missing the cut for me are films, like Perseoplis, Gravity, and The World's End that might have made the list if I had seen them more recently. Also am surprised I didn't have a documentary on the list.
Feel free to leave your ten below.