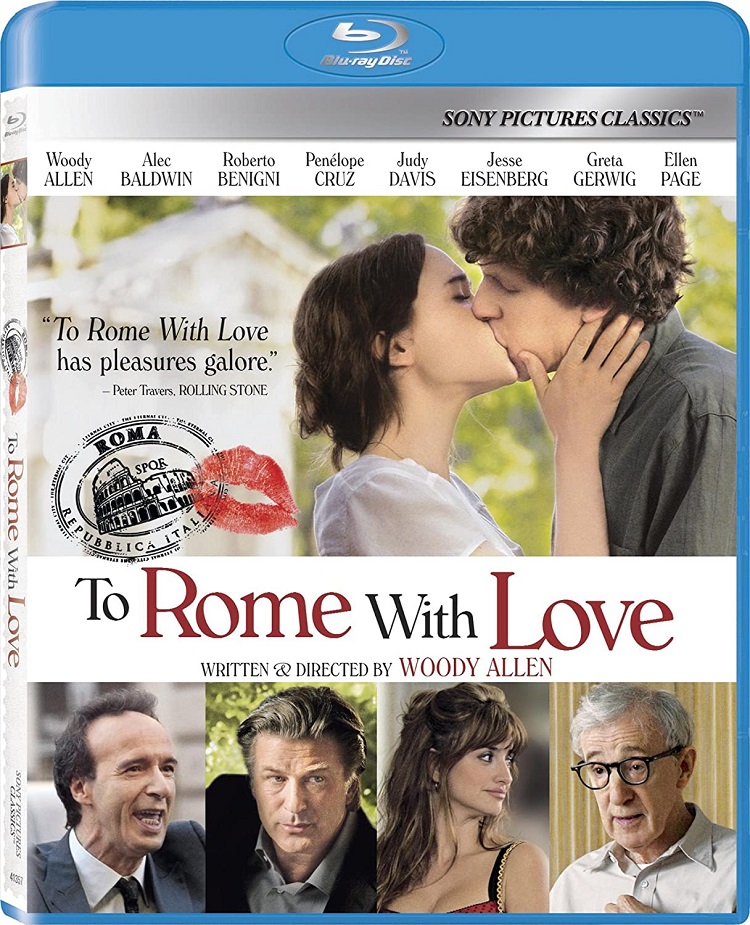 Woody Allen is New York City. The celebrated director set the majority of his films in the city, and often, as in the case of Manhattan, they can be seen as sort-of love letters to the Big Apple. Lately though, he has found his way out of the City that Never Sleeps and has been wondering around Europe. He started in London for a few films (Match Point, Scoop, and Cassandra's Dream) then moved to Barcelona (Vicky Christina Barcelona.) He spent the night in Paris (Midnight in Paris) and lastly he visited the Eternal City of Rome (To Rome with Love.) Like pretty much all his pictures, the results have been spotty. He's made a few great films, and a few duds, but its been pretty spectacular seeing him set his comedies and dramas in such beautiful places.
I have yet to see To Rome with Love (his films don't really make it to my small, middle-American hometown) but I look forward to it on DVD. The critics were not particularly kind to the picture and the previews haven't exactly set my heart on fire, but I don't care, I love me some Woody Allen even when he's firing on less than all cylinders. I can't imagine when his movies are not going to be my picks of the week. Read Gordon S. Miller's review.
Also out this week that looks interesting:
The Man Who Knew Too Much (Criterion Blu-ray): The only film that Alfred Hitchock remade, and while the remake is better, ther original has plenty to offer including Peter Lorre's first English speaking role. And you can't go wrong with Peter Lorre. Criterion has done a remarkable job cleaning up the print and loaded the disk with plenty of extras. Read my full review here.
The Tin Drum (Criterion Blu-ray): I first heard of Volker Schlondorff's Oscar-winning absurdist fantasy via Jonathan Safron Foer's excellent book Extremely Loud and Incredibly Close. The main character of that book carries around a tamborine which was swiped from The Tin Drum book and movie. Upon hearing that, I put both the book and movie on my list but as of yet I've not done anything with either. Criterion has given me plenty of reasons to pay attention to at least the film. Extras include: a new video and audio transfer, several interviews with some of the key players in the making of the film, and an audio excerpt of Günter Grass reading his book.
Hans Christian Anderson: I adored this film as a child. A musical telling of the Danish fairyteller's life, the film won several awards and got lots of airplay on the Disney channel back on the '80s. I must have watched it a dozen times back then, though honestly I don't remember anything about it now except that Danny Kaye was just lovely.
Taken 2: The first one wasn't exactly great cinema, but it had a certain thrilling charm. Were it not for Liam Neeson, it would have just been more dumb action schlock, but Neeson made it fun and gave it a much needed weight. I can't say it was enough to make me want to watch the sequel but here it is anyway.