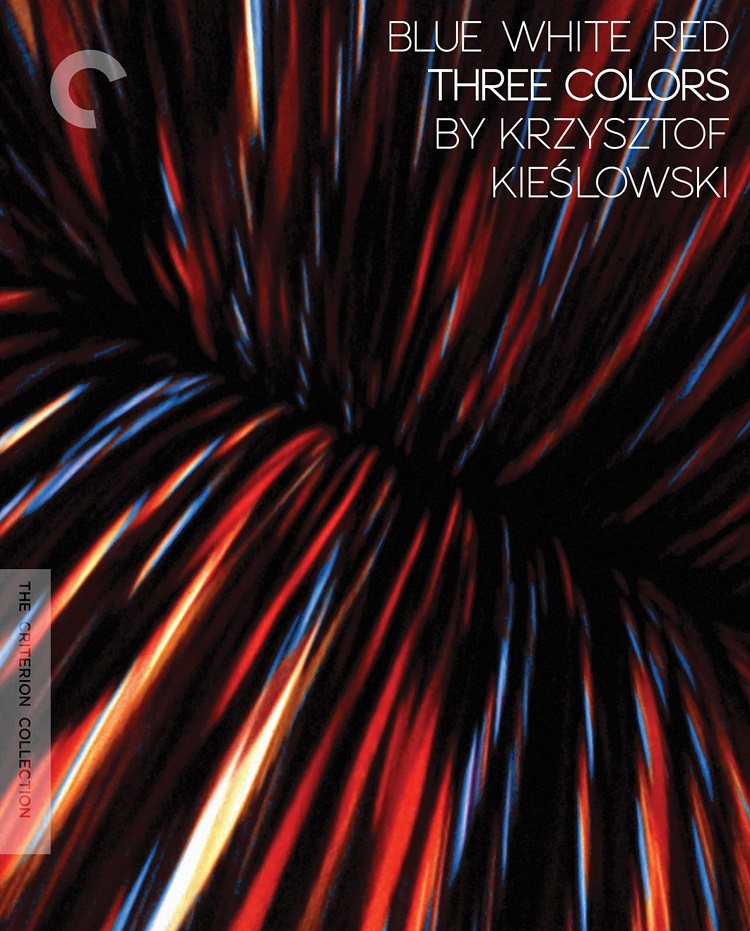 The late, great Krzysztof Kieslowski, legendary Polish filmmaker, remains one of the most renowned directors in the history of cinema, and rightly so. His films operated on a more human and profound level than those from other directors.
His Three Colors trilogy (Blue from 1993, White from 1993, and Red from 1994) beautifully showcases mysteriously interconnected characters experiencing personal dilemmas and emotional revelations. They also contain rich and moving performances from some of the greatest actors of European cinema, including Juliette Binoche, Julie Delpy, Irene Jacob, and Jean-Louis Trintignant, in stories of liberty, equality, and fraternity (named for the colors of the French flag and the French Revolution).
In Blue, Binoche stars as Julie, a woman who loses her husband and daughter to a horrible car accident, and because of this, she loses her will to live. In White, Zbigniew Zamachowski plays Karol Karol, a poor and extremely weak-willed immigrant living in Paris, betrayed and framed for arson by his gorgeous wife (Delpy). Afterwards, he concocts a clever revenge plan against her. In Red, Jacob plays a striking model living in Geneva, who ends up in the home of a retired judge (Trintignant) after her car accidentally hits his dog. She's bothered by his indifference to the dog but becomes fascinated by his hobby of wiretapping his neighbor. These people are all bound by fate and chance encounters. They can be complex and challenging, but also realistic and relatable. I felt for all of them.
Unfortunately, Red turned out to be Kieslowski's final film, which makes it the most elegant and truthful one in the trilogy and the last scene is perhaps the most beguiling moment in his entire cinematic legacy.
Making its 4K UHD debut this week from Criterion, the supplements aren't new, but they are still incredibly informative and comprehensive. They include three cinema lessons with Kieślowski; interviews with co-writer Krzysztof Piesiewicz, composer Zbigniew Preisner, and actors Delpy, Jacob, and Zamachowski; selected-scene commentary featuring Binoche; video essays by film critics Annette Insdorf, Tony Rayns, and Dennis Lim; three short films by Kieślowski—The Tram (1966), Seven Women of Different Ages (1978), and Talking Heads (1980)—plus the short film The Face (1966), starring Kieślowski, and much more.
If you don't happen to already own the original Blu-ray release but are a true devotee of world cinema (or cinema as a whole), then this is without a doubt a must have for your collection.
Other releases:
Cinematic Sorceress: The Films of Nina Menkes (Arbelos): a six-film collection highlighting the phenomenal independent filmmaker's career in groundbreaking narrative filmmaking. Only available for a limited time.
A Woman Kills (Radiance Films): A French New Wave crime thriller about a series of prostitute murders that shakes up the public. Hélène Picard, a prostitute, is accused of the crimes and sentenced to death, but authorities discover that she may or may have not been the killer after all.
Bubba Ho-Tep 4K UHD (Shout/Scream Factory): The great Bruce Campbell stars as an aged Elvis Presley, who wakes up in a nursing home, where he befriends Jack (Ossie Davis), a black man who claims to be JFK. After patients in their retirement community start dying mysteriously, they discover that the culprit is an Egyptian mummy with deadly intentions.
Spoiler Alert: Jim Parsons and Ben Aldridge star in the true story of Michael Ausiello and Kit Cowan's relationship, which takes a tragic turn when Cowan is diagnosed with terminal cancer.