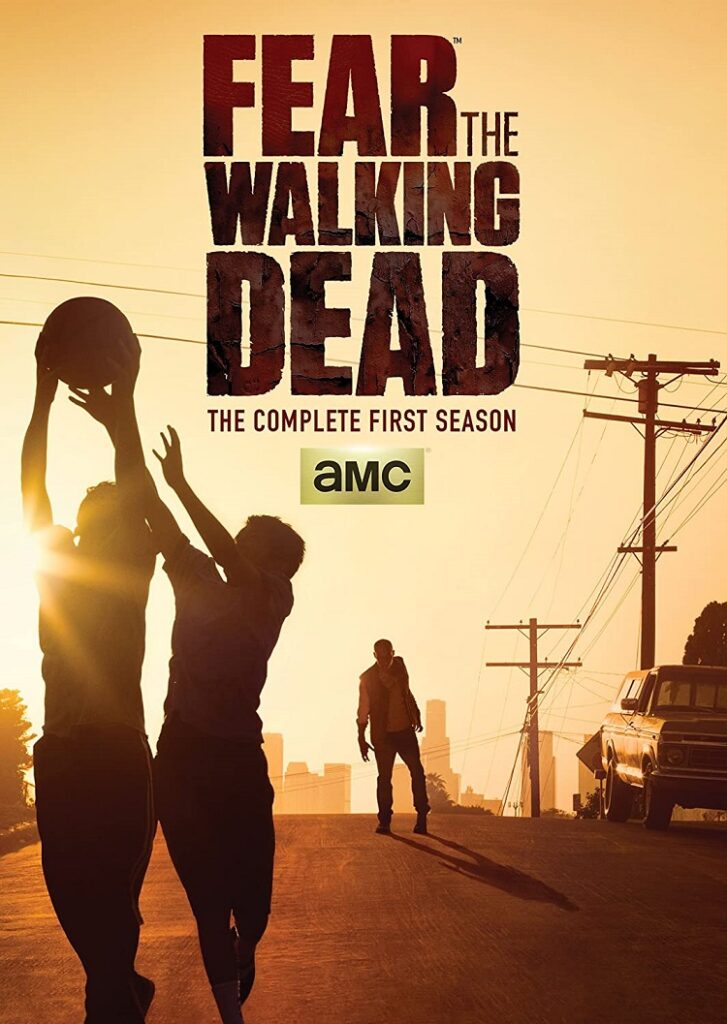 In which Kim and Shawn offer their initial thoughts on the first episode of the Fear the Walking Dead.
Kim:
1) Boys who dress in midriff pirate shirts are asking for trouble.
2) I have no idea what the characters' names are. I think the father figure dude might be Travis. The Mom is maybe Angie, but I don't really think so. The kids are girl, druggie, and emo boy. Hopefully, I got that right. I do know the first girl you see turned in the church – she's Gloria. That is really the only name that I'm certain on.
3) I didn't like any of these characters after the first 90 minutes.
4) There is nothing I saw in the first episode that I feel I need to discuss. Seriously.
5) I learned that the key to identifying a zombie in this series is that they have sparkly blueish colored eyes. I'm not sure if this only happens when they first turn, or if it's something special that only happens to California zombies, but it was quite distracting. In all honesty, it gave me the same feeling I get when I think about vampires with eye shadow and lots of glitter – No.
There is no #6. I'll wait for episode #2. There's still time to wow me.
Shawn:
1) I love Kim Dickens and I'll likely be watching the show much past when it sucks if she's still in it.
2) I'm interested in the timeline and how quickly we are going to get from initial zombies to full scale Walking Dead. It's the one area that they skipped in the original show that would be fun to explore in more depth here.
3) The first episode tried way, way too hard to make us care about this family. Introduce a few families and let it happen organically. The junkie, the moody teen, the boyfriend ("you're not my real dad"), and even the school setting were all overdone. I have a feeling this will even out.
4) They are the Walking Dead and not Terminators. Please, folks.
5) This show has a chance now to look at the government response in a way that they only hinted at in Atlanta. It's a fun way to make some points about our government and explore what survivalists will do when their plans have to actually come into action.
I'm ready for episode #2. And if I had a #6 it would be to remind the writers that Kim Dickens needs more love scenes.