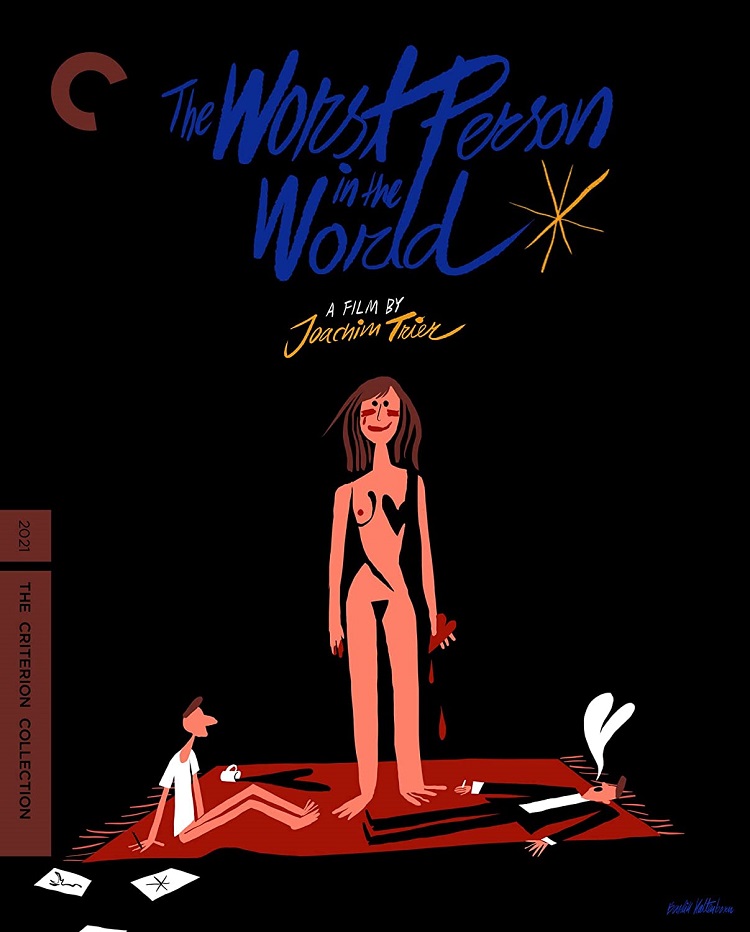 Seeing The Worst Person in the World, filmmaker Joachim Trier's breathtakingly honest and so in-the-moment take on relationships and finding one's own journey through the modern world, I found myself looking at my own life and wondering what I really want out of it. I can definitely relate to its premise and wonderfully complex central character, played astoundingly by Renate Reinsve.
She is Julie, a thirty-something woman and budding photographer, who juggles through boyfriends and lovers, in particular, comic book artist Aksel (Andes Danielsen Lie) and charismatic barista Eivind (Herbert Nordrum), as she tries to navigate her own personal reach for fulfillment and self-worth. At first, her relationship with Aksel is full of loving and laughing, but she gets bogged by his ignorance and boring conversations. While leaving an event honoring his new comic, she steps into a wedding party where she meets Eivind. With him, she finds instant connection and a kindred spirit. After being in each other's company, they say their goodbyes. Time passes and she encounters him once again, and they have another enchanting night. After this, she breaks up with Aksel and leaves. She ends up moving in with Eivind.
This new, exciting relationship between her and Eivind is full of promise and good, sexual connection. She feels that she can be herself around him and not pretend. But just like with Aksel, this coupling doesn't work out any fairer, especially after she finds out she pregnant. They break up as well as she determines if she wants the baby or not.
More time passes as Julie continues to find her footing in the world, but she finds out Aksel has cancer and doesn't have much time to live. Even worse, she miscarries. In the epilogue, she is taking pictures on a movie set, and sees Eivind again, but this time he's married to an actress and has a baby. She comes home to develop and edit pictures she took. I guess in this case, she is now married…to her career. The end.
On the surface, this seems like your typical romantic comedy about a woman who just can't seem to hang on to relationships, especially because of her desire to do something and be someone more. However, it twists the tired genre and gives it life. It's not afraid to get serious while dealing tough subject matter as cancer and miscarriage. On top of that, it has a sense of maturation and progression that many of us can really understand.
Julie is the main character, but Aksel and Eivind are also three-dimensional. They are allowed to have their own issues and personalities. We can find them annoying and out of touch, but we never feel pure contempt for them. We can relate to both of them just as much as we do with Julie. The reliability here is full swing.
There is an amazing sense of fantasy, especially with the brilliant time-freeze sequence (in chapter five) where Julie is allowed to visit and have that magical night with Eivind. It's wish fulfillment on her part and has a sneaky sense of humor (Julie passing a frozen couple making out and puts the woman's hand on her boyfriend's butt and winks at the camera). It's moments like this and others that made me really fall in love with this film.
Trier is a filmmaker that I am familiar with, but I haven't seen any of his other films beyond this. That needs to change. I can see that he has a brilliant sense of whimsy and humanity that I don't always get with other directors.
Obviously, I 100% recommend this incredible, deep, and fully fleshed-out film because it gives us fellow thirty-somethings a much-needed voice. It arrived at just the right time.
I completely get why Criterion picked this one up, and it has a few great supplements, such as new interviews with Trier; coscreenwriter Eskil Vogt; actors Reinsve, Lie, and Nordrum; cinematographer Kasper Tuxen; and sound designer Gisle Tveito; on-location footage centering on the time-freeze scene; and deleted scenes. There's also a great essay by critic Shelia O'Malley.