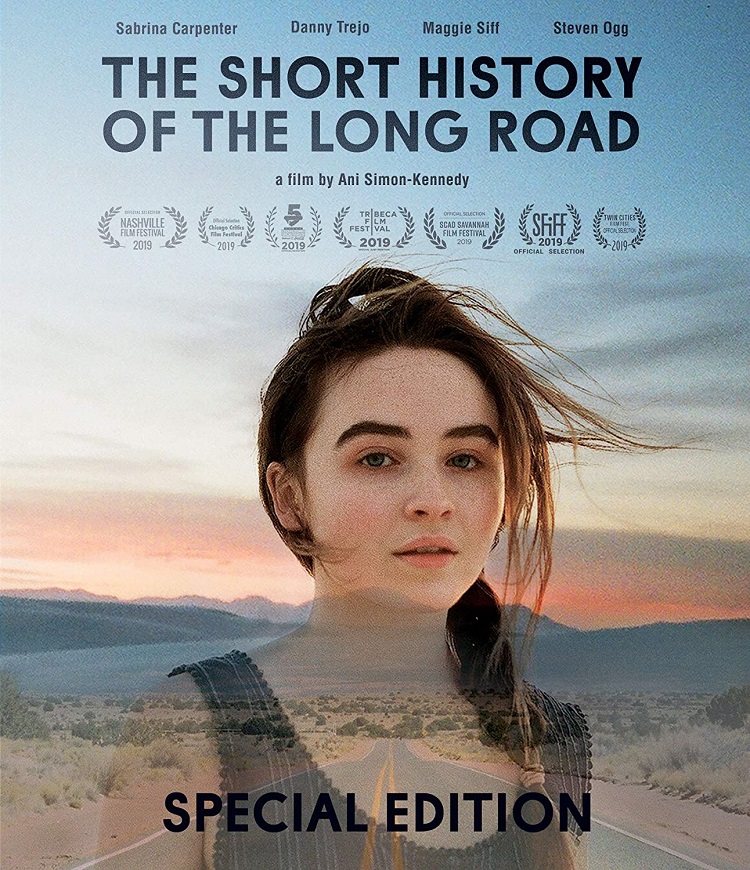 The Short History of the Long Road is a simple, slice-of-life road movie that takes some jarring U-turns. What starts off as a profound father-daughter story becomes a navigation through both literal and mental deserted terrain. After Nola (Sabrina Carpenter) is left on her own on a cross-country trip after her father Clint (Steven Ogg) suddenly passes, she still carries on, finding out her own place in the world.
One could say the picture is a different type of coming-of-age story. It's not about a teenager trying to find love, fit in with the popular crowd, or even have one last hurrah before graduation. Instead, it depicts someone who's already thrown into the world, avoiding a sheltered lifestyle that teenagers often live in and being forced to deal with a decision that her own parent has made. While our parents don't usually take us on cross-country road trips to avoid typical life responsibilities, reckoning with a parent's mistakes is something we can all relate to.
As the picture depicts a child dealing with the ramifications of such mistakes, it takes a classic real-world dilemma and attempts to make it feel drastic with its physical setting. When Nola is stranded in a wide yet rather hollow landscape, one has to wonder how she'll forge her way through on her own.
Well, aside from Nola suffering from money and gas troubles, the rocky road doesn't appear all that rocky. Not when Nola befriends a mechanic named Miguel (Danny Trejo) and Blue (Jashuan St. John), a lonesome teenage girl. Between both friendships, the dynamic between Nola and Blue proves to be the most interesting due to their solitude bringing them closer. As for the Nola-Miguel dynamic, both Sabrina Carpenter and Danny Trejo successfully bring it to life with their vigorous performances, yet their friendship feels slightly more underdeveloped.
Out of all the bonds Nola forms throughout the picture, the pre-established one with her father early on carries the most weight to it. Additionally, Steven Ogg creates a touching portrait of a loving father within the constraints of his screen time. Even if Clint is a bit too carefree, he's still someone trying to live in the moment and do the best he can for his child. It's just a shame that he isn't in it more and that The Short History of the Long Road lives up to the "short history" part of its title.
While Sabrina Carpenter is exemplary as the assertive Nola along with her screen partners, because the film runs at a brisk 94 minutes, the supporting characters aren't as fleshed out as they could've been. But to be fair, in road movies such as this where the protagonist is a lone soldier who crosses paths with various strangers, it's pretty customary for supporting players to not be given much facetime.
Again, The Short History of the Long Road would have benefited from having a lengthier run time. Yet, its naturalistic performances as well as its momentous yet moderate handling of parental mistakes. It's a touching reminder of how we can't change the decisions that parents make, but we can decide how to move forward and not replicate the mistakes they've made. It's a journey of achieving individuality and independence that's rougher than the one that appears in this movie. Yet, The Short History of the Long Road still does its job at demonstrating the first step of that turbulent journey.