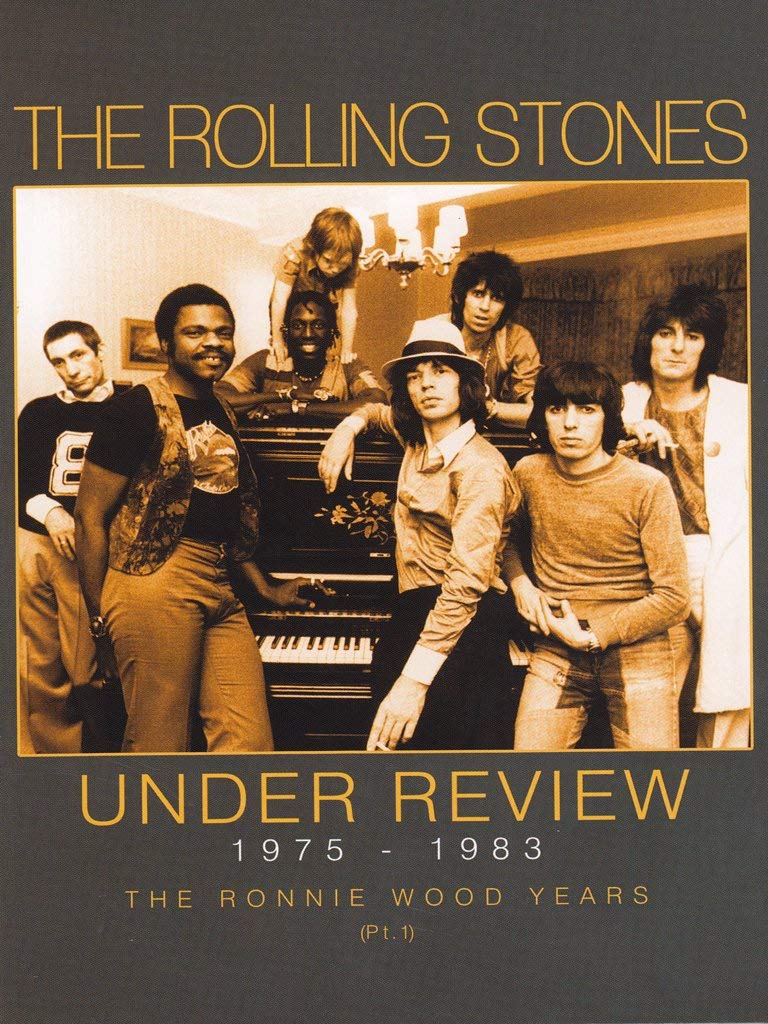 Written by Donald Gibson
Generally speaking, the music the Rolling Stones recorded and released in the late '70s and early '80s is not considered by critics as among their strongest or most innovative. Of course there are exceptions—in my mind, at least, those would include 1978's Some Girls, 1981's Tattoo You, and a smattering of individual tracks from other albums (like "Memory Motel" and "Fool to Cry")—but not a lot. Nevertheless this particular era is pivotal in the history of the band, during which Ronnie Wood would assume the unenviable task of replacing the prodigious Mick Taylor on lead guitar.
The Rolling Stones: Under Review 1975-1983 (The Ronnie Wood Years, Pt. 1) examines the music, the musicians, and the dynamics between them. Like other films in the Under Review series this is a critical overview, with observations offered along the way by such respected music journalists Anthony DeCurtis, Barney Hoskyns, and Robert Christgau along with other select figures—James Whiting (AKA Sugar Blue), who played harmonica most notably on "Miss You," is especially insightful—who add context to the narrative.
And yet if there is a consensus to be gleaned from the film's participants it's not about the music—one critic will praise an album that another will in turn deride—but rather the musicians. The commentators essentially recognize Ronnie Wood less for his playing and more for his gregarious personality, underscoring how he immediately hit it off with Keith Richards but, unlike Taylor had done, provided little creative edge or spark. Wood's gift, if you want to call it that, seems to have been to galvanize the band's collective spirit at moments when its other members may have otherwise drifted apart altogether.
Fair-weather Stones fans are not going to want to sit through this sort of in-depth discussion-based documentary, particularly as it focuses on an era of the band's output that is inconsistent at best. For the faithful, though, this makes for quite a respectable assessment.