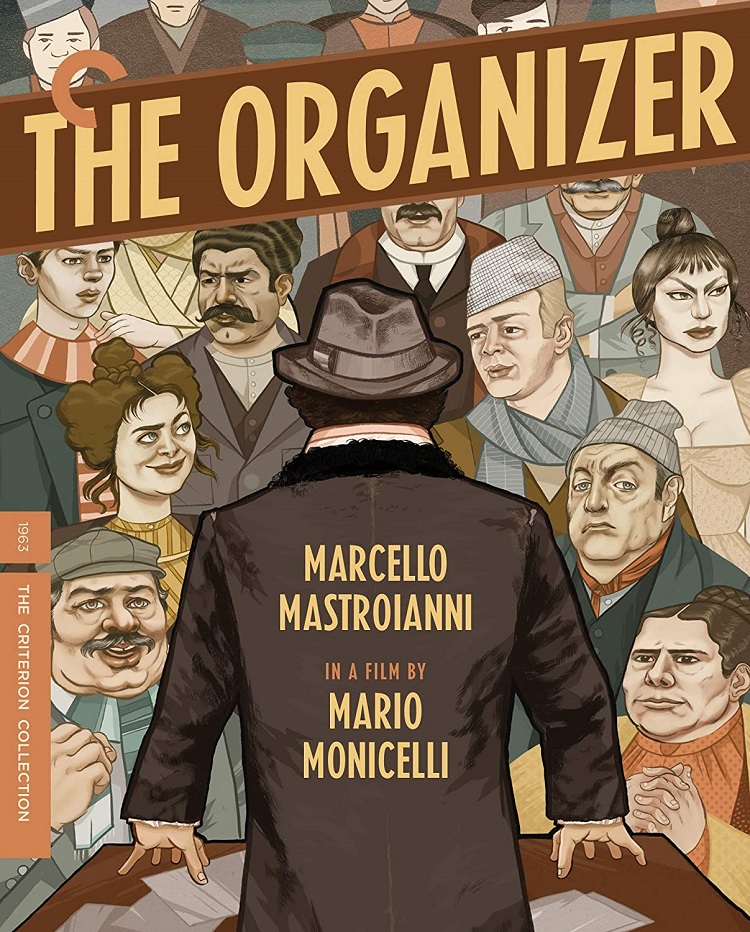 A couple of weeks ago I talked about how, in choosing each week's pick, I pretend someone gives me a bunch of money and I have fun spending it. Most weeks that's an easy task. Some weeks, though, I think I'd save my money. There is absolutely nothing that really jumps out at me this week. Nothing that's been on my list of things I simply must buy, nor anything that looks so terribly intriguing that I'm ready to dish out my own hard-earned cash. I suppose if i was really given money each week I could find some things to buy this go-round, but my heart wouldn't really be in it.
I always go to Amazon to look at what's coming out and they automatically sort their films by number of sales so that the most popular movies/TV shows are on the front page. That makes sense for them but its not always the way that shows me what I'm most interested in, but it is a good chance to see what big things I might have missed. This week's #1 spot is a film called Contraband. It stars Mark Wahlberg and Giovanni Ribisi, two actors I rather like, but I've never even heard of it. The genre is action which explains why I haven't heard of it. The plot – smuggler gone good gets pulled back into the game – sounds relatively interesting, but none of it is enough to make me even want to run to Redbox to rent the thing.
The number two spot is another film I've never heard of, The Innkeepers, which stars Kelly McGillis, who I loved when I was a kid in Top Gun and as an adult in The Accused but whom I didn't even realize was still making films. This one is supposed to be a 1970s style horror film that actually builds up its scares instead of slinging them willy-nilly in your face, which sounds hopeful and will likely put in on my list of films to see eventually, but not enough to make it an official Pick of the Week.
Which brings us once again to the Criterion Collection. I don't always agree with their selection (I'm still scratching my head over Armageddon) but they have a great track record of selecting interesting foreign films and presenting them in a first-class manner, so when my pick is in doubt I figure I can rely on them to do it for me. The Organizer, starring Marcello Mastroianni, is an Italian film about an factory accident that triggers a strike. Extras include a new high-definition restoration, an intro by director Mario Minicelli, the trailer, a new English subtitle translation and an essay by film critic J. Hoberman. I had never heard of the film before, nor its director, and while none of that makes for a convincing argument to be a Pick of the Week, you'll just have to trust Criterion and Sentry Lisa McKay, who stated in her review, it is "a worthwhile addition to any film lover's collection." I am.
Other things out this week that look (semi) interesting:
Cinema Verite: In the early '70s PBS aired An American Family, a documentary about an ordinary American family. The family at hand, the Louds, apparently broke-down on screen and became the world's first reality TV stars. Or something. Like everything else on this list, I have never heard of An American Family, but this new movie is a fictionalized version of it starring Tim Robbins, Diane Lane and James Gandolfini.
Of Dolls and Murder: In the '30s and '40s Frances Glessner Lee created dollhouse crime scenes to help detectives learn the art of detecting. These dollhouses are still used today and are the basis of this documentary which also dwells on our culture's fascination with murder and death. It is narrated by John Waters.