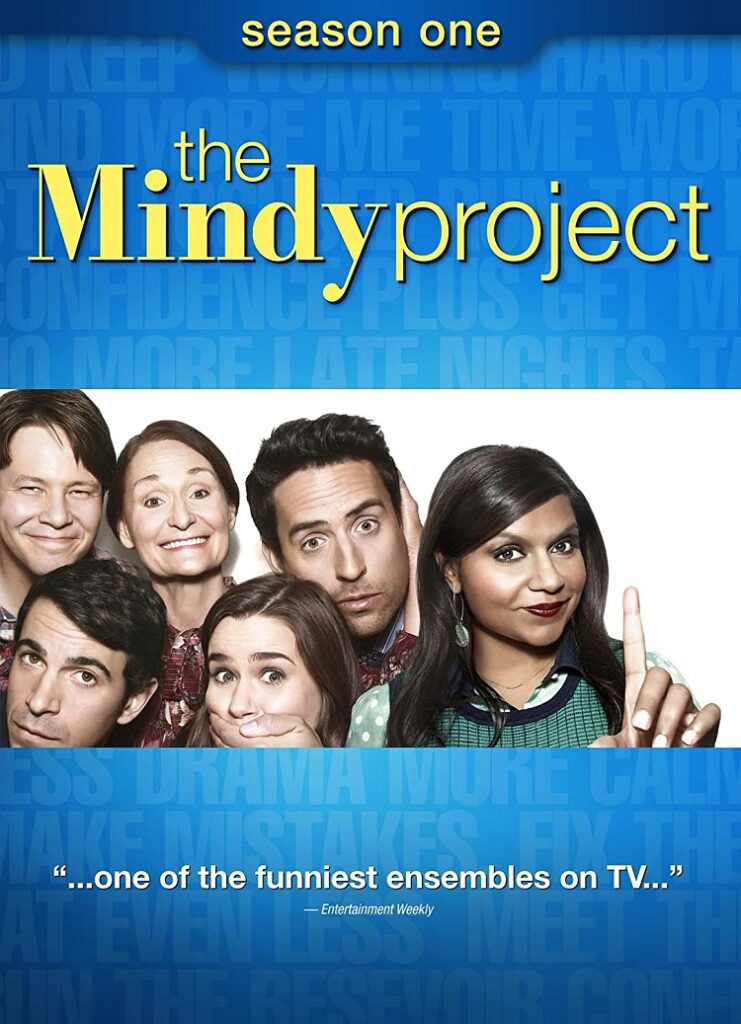 I have an odd relationship with the American version of The Office. For the first few seasons, I loved it. Though my wife found it obnoxious, every Thursday evening I'd kick her out of the living room so I could sit and watch it in peace. It was awkward and funny and sweet and really one of the best comedies on television at the time.
Somewhere around season five, I tuned out. It wasn't that I no longer enjoyed the show, or didn't find it funny it was just one of those weird life things. Where before I was home and ready to watch TV on Thursday evening, suddenly now I was busy, and unable to watch it. Then I moved to a rural town and could no longer pick up NBC via the antennae. Somehow through that, I just stopped caring. I didn't try to watch it via Hulu or Netflix or any other means. I simply found myself not all that disappointed in not being able to see it.
Years later, I still haven't gone back to finish the show our, and while I own the first two seasons on DVD, I pretty much never put them on. I don't know exactly why I stopped caring, but I did. But this isn't about The Office; it's about The Mindy Project. The thing is I found Mindy's character on The Office to be the least interesting, least funny one on the show. I never cared for her then, yet somehow I find myself really loving her new show.
I randomly decided to download the first episode perhaps trying to recapture my love of all things Office, and really rather liked it. Here in the sticks, I can pick up FOX through the antennae, but only sometimes which gives me but a vague notion of when anything comes on the channel. So it is only now and again that I catch The Mindy Project live, but every time I do, I find myself enjoying it. It is very silly and has not a inch of real depth but it's tons of fun and often hilarious and very, very clever. Which is exactly what it should be. Which is exactly why it is my pick of the week.
Here's what else is out this week that look interesting:
Olympus Has Fallen: How Hollywood can make two action flicks about terrorist attacks on the White House within the same year is beyond me, but here we have Olympus Has Fallen and no doubt sometime soon we'll get a big Blu-ray release of White House Down. Olympus has Morgan Freeman and Aaron Eckhart and apparently a smaller marketing budget as I saw a lot more fuss about White House Down than this one. Either way, I'll be sticking with Die Hard and letting the kids catch this at their own discretion.
Emperor: A historical drama with Tommy Lee Jones as General MacArthur in a Post WWII Japan trying to decide who should stand trail for war crimes. Jones is great in anything he does and while every aspect of the European theatre has been told a million times, the Japanese story tends to get over looked. This sounds fascinating to me.
The Company You Keep: Robert Redford stars in and directed this film about a '60s radical whose been living underground since being accused of murder. His identity is blown by Shia LeBouef's reporter character and all is not as it seems. Redford's star has long since waned, but my fondness for his films in the '70s always brings me around in hope. Read Gordon S. Miller's review.
What Maisie Knew: From the directors of the excellent The Deep End comes another psychological drama. This one stars Julianne Moore and Steve Coogan as a couple in the midst of a terrible divorce with their young daughter caught in the middle and being used as a weapon on both sides. I very much liked The Deep End and the word on this one is that it's just as emotionally complex and good as it.
Girls: The Complete Second Season: I've still but only watched one episode of this HBO series, but it has stayed in my mind and made me want to watch more. Trouble is between my wife and my two-year-old daughter (one who would rather I not watch it and the other who is not mature enough for it – I'll let you decide which is which) I can never find the right moment to sit down and watch. It keeps scoring big with critics so I'll have to stay up late sometime and binge it.
Perry Mason: The Complete Pack: I have some very fond memories of watching this show as a kid, and now fans can get the entire series in one giant box set. From what I can tell, this is just a collection of all the previous single season sets packaged together. There do not seem to be any additional special features.
The Captains Close Up: William Shatner travels about the world interviewing the four other actors who have played captains of the Starship Enterprise.
Seconds (Criterion Blu-ray): Rock Hudson, John Frankenheimer, Criterion. What more do I need to say?