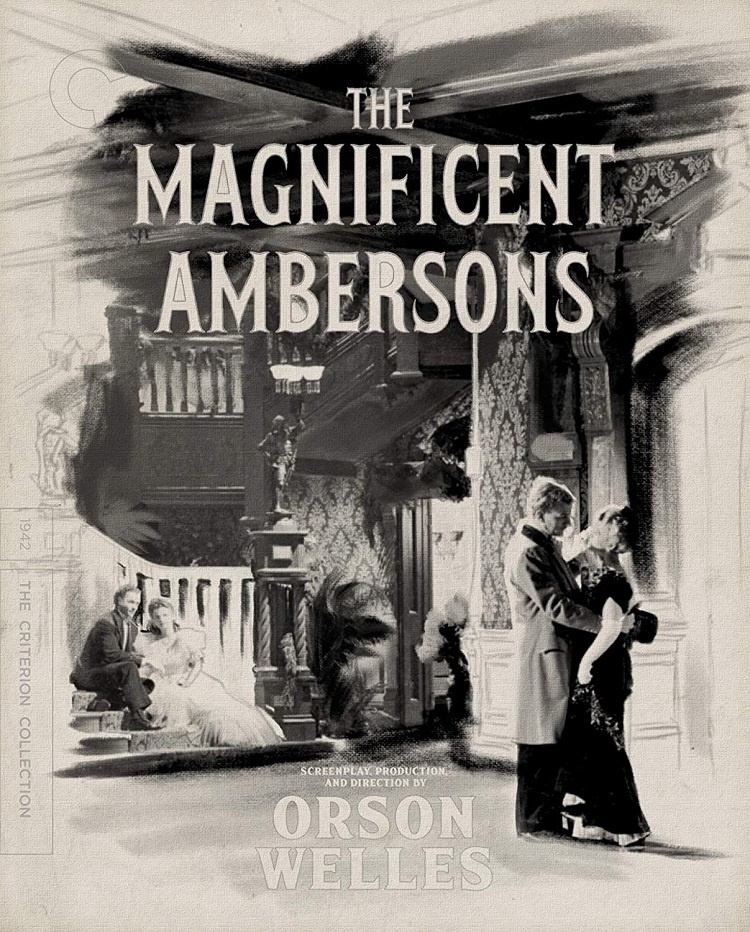 Years ago when I was just out of high school (or possibly just out of college – who can remember these things when they happened so long ago?) my mother and I were at the local video rental place looking for something to watch on a lazy Saturday. As those things go, we spent way too longer looking and debating with neither of us willing to make the final decision. Eventually we went with Citizen Kane. Neither of us had seen it but the critics were always carrying on about it and the AFI had just declared it the greatest American movie ever made (which actually dates this as after college, I knew my mind would figure it out eventually.) We took it home and watched it pretty much immediately, and were…well we were both underwhelmed. It was good. It certainly had some interesting visual moments. But the best movie ever made? Who decides these things?
The VHS copy had a documentary after the movie about that very subject. It discussed how the movie was revolutionary in a great many ways, and how Orson Welles had painstakingly created original shots and set-ups to make something completely original and genius. I gotta say I pretty well bought right into it, and I'm not ashamed to admit it. Sometimes a work of art doesn't reveal its true beauty until you've studied it, until you understand what all went into making it. This documentary showed me how incredibly rich Welles' craft truly was. Honestly I still find the story a bit dull, but there is now no doubt in my mind that the film is beautifully made.
I've since become very much a fan of Orson Welles work having seen many of he films he directed or acted in, but I've never seen this week's pick – The Magnificent Ambersons. With good reason too, it's apparently fairly difficult to get one's hands on it. There were several VHS releases of the movie, but only recently has it made its way to the American DVD market. Last year it was included in a special edition release of Citizen Kane, and it's come out in a variety of versions overseas, but only now is it being released by itself on DVD in Region 1.
The film generally receives high praise from critics though it always comes with a caveat. It seems, much like many of Welles post-Kane films, the studio messed with his final cut. This time Welles had to leave the final draft to the studio muckrakers because the government sent him on assignment to make a propaganda for the war effort and those louses cut the film to shreds, filmed a few extra moments, and added a happy ending. Welles said it destroyed him, and the film bombed upon release but it is now considered a classic. I'm pretty excited to finally be able to see it.
Other releases out this week of interest:
To Kill a Mockingbird (50th Anniversary, Blu-ray/DVD/Digital Copy): Speaking of me and my youth and classic films the first time I saw this classic was in the 9th grade (I'm guessing my brain really doesn't do time very well.) I loved it from the opening titles. It was the first movie I'd ever seen that was truly a work of art. Its themes resonated with me at that age and still do today. I wish I could be half the man Gregory Peck's Atticus is.
This big anniversary edition features the 50-year-old film restored for high definition and a slew of features including audio commentary, a big documentary, a long conversation with Peck, his Oscar-acceptance speech, a few small featurettes and picture-in-picture comments from some of Peck's family. It also comes with a 44-page book filled with letters and other film memorabilia.
Malcolm X (1992) (Blu-ray Book): I just watched this film again a few weeks ago and it holds up remarkably well. Malcom X was, of course, and incredibly interesting and controversial figure and Spike Lee manages to capture his autobiography almost perfectly without taking up too many issues of his own. This is a two-disk version with several extras including audio commentaries, nine deleted scenes, a long featurette, the 1972 documentary of the same name, and is bound with a forty-page book.
Shakespeare in Love (Blu-ray): Its honestly been way too long since I've seen this film to comment on it much other than I rather liked it when I saw it. It comes with a couple of commentaries, a documentary, and a few features.
Drive: This film has already developed a fan-boy cult. I'm not usually one for action flicks but the word on the street declares that it is so much more than just another Fast and Furious retread.
The Big Year: Steve Martin, Jack Black, and Owen Wilson star in a comedy I've never heard of about bird-watchers. Given their collective track record this could be mind-blowingly hilarious or the worst movie of the year.
Frida (Blu-ray): Director Julie Taymor doesn't always make the greatest films, but she certainly makes the most consistently visually interesting ones to watch. The way she recreates the artists paintings in a real-life setting is more than enough to watch this movie. There are some fine performances from Salma Hayek and Alfred Molina. Extras include director's commentary and a whole bunch of featurettes.
Fernando Di Leo Crime Collection (Blu-ray): A collection of four Italian films from the '70s that are said to have inspired Quentin Tarantino's early work.
Agatha Christie's Poirot: Series 1 & 2: I'm a sucker for this series. Christie was the master of the whodunnit and her most famous sleuth is excellently portrayed here by David Suchet. I'm a much bigger fan of the more realistic works of guys like Raymond Chandler and Dashille Hammett than Christie but there is something decidely joyous in her work none-the-less and this series is just about perfect for a Sunday night vegetation at the television. The two series are sold separately.