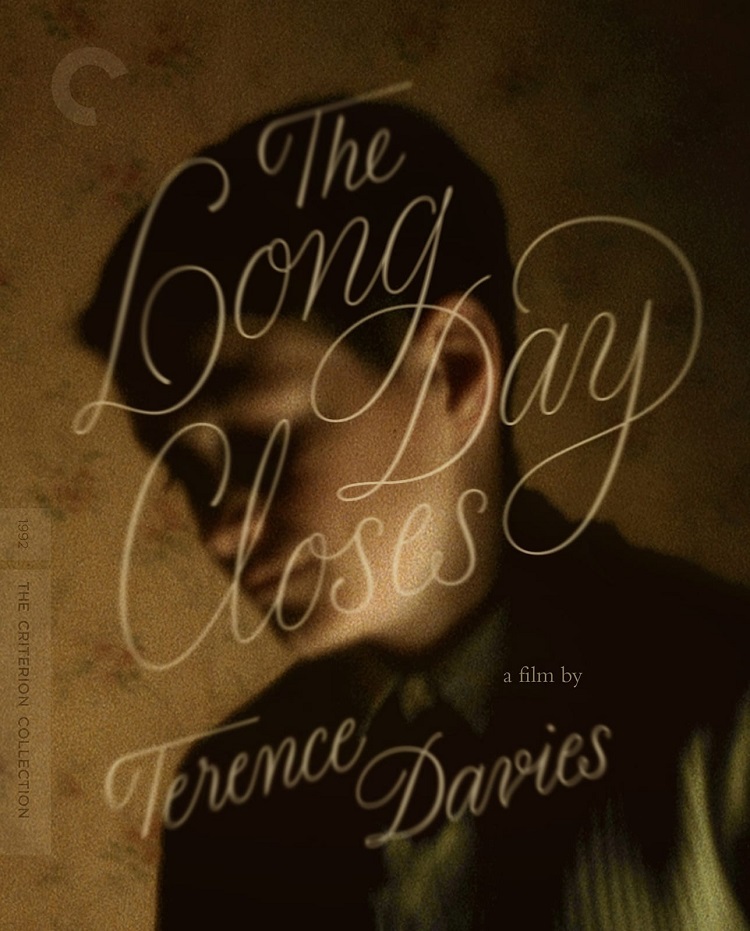 Terence Davies plumbs his Liverpool upbringing in 1992's brilliantly dense The Long Day Closes, a film that is as much about the transience of growing up as it is about the joy of it. The picture is coated in certain melancholy and, sure to Davies' style, eschews the linear narrative in favour of shards of memory, music and feeling.
Thanks to the good people at Criterion Collection, The Long Day Closes is now available on Blu-ray (there's a DVD version in the package too). The transfer vividly pulls Davies' world of gray and brown into focus. The working class environs are brimming with life and sound, cleverly recalling the filmmaker's childhood following the passing of his violently abusive father.
Bud (Leigh McCormack) lives with his large working class family. He is lonely but not to the point of despair. His mother (Marjorie Yates) and siblings care for him deeply, but something feels different. Bud takes refuge at the cinema when he can find someone to accompany him.
At school, Bud is bullied and called a "fruit." He doesn't find much comfort at church either, despite his family's Catholic background, and expresses his faith in Christ by rote. The family home, a happily busy place, provides some sense of belonging for the boy and he seems to enjoy the company of various family friends. But still, something isn't right.
In essence, The Long Day Closes acknowledges the weight of realizing the transient nature of existence. Bud is discovering that time passes, that life will eventually move on past the days of being brought hot chocolate by his mother. He will enter the pathos of adolescence and will deal with the troubles that come with the territory.
For Davies, the period covered in this motion picture was the happiest in his life. Through the character of Bud, he is able to explore the contours of his Liverpool upbringing to find pockets of bliss. This leads to an almost necessarily kaleidoscopic approach that moves through the boy's existence in dreamlike fashion.
The Long Day Closes is dotted with pieces of audio from film and music, with Doris Day dissolving with Orson Welles and Richard Rodgers. Neighbours, friends and family members offer up their own tunes and memories, from a bickering couple with clear affection for one another to Bud's mother's soft singing in the kitchen.
More than any forthright narrative, Davies' memories are contained in these pieces. His emotional connection is apparent in the way the picture focuses (and refuses to focus) on various elements. Michael Coulter's cinematography is poignant, elegantly capturing the vanishing and stirring memories locked inside.
One-time actor McCormack is sublime as Bud. In many ways, he is a normal boy with clear affection and happiness in his eyes from time to time. But when McCormack's character spies a shirtless worker (Kirk McLaughlin), his subsequent shame begins to inform what he expects. That McLaughlin later portrays Christ on a cross is no accident, as issues of faith and blossoming attraction are intertwined.
Yet nothing Davies does spells this out. The film's evasion of spelling things out makes actual information scarce. The Long Day Closes is consequently a series of recollections, opaquely linked over a relatively short period of time in the director's life. More concerned with how things feel than how they perhaps even are, the movie's many rewards are therefore found on a more emotional level.
The Criterion Collection Blu-ray features a new 2K digital film transfer overseen by Davies and Coulter. The images are clear and fascinating, with even shadows offsetting the many shades of brown. The Blu-ray features an uncompressed stereo soundtrack, a perfect fit for such a rich soundtrack.
As far as features go, The Long Day Closes includes full episode of Britain's The South Bank Show from 1992. Davies is interviewed about his career and this picture in particular, so it makes for some interesting insight over the course of over 45 minutes. The release also features interviews with Colin MacCabe, the executive producer, and production designer Christopher Hobbs. There's also a trailer and a booklet featuring a Michael Koresky essay.