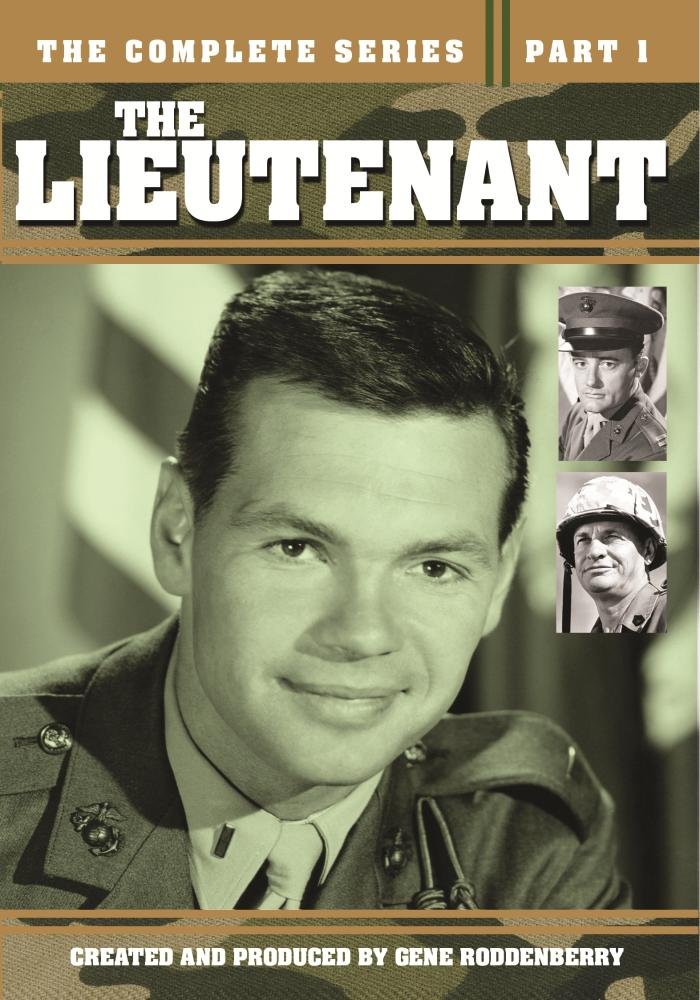 The Lieutenant, the first TV series written and produced by Gene Roddenberry, aired on NBC during the 1963-64 TV season. This hour-long military dram, set at Camp Pendleton near San Diego, follows the careers and personal lives of several Marine Corps officers and enlisted men, most notably main character Second Lieutenant William Tiberius Rice (yes, Roddenberry did like that middle name), played by Gary Lockwood. Rice, a charming and idealistic lieutenant, encounters everything from fear of flying in an air maneuver ("To Take Up Serpents") to defending a fellow officer accused in a hit and run accident ("Fall from a White Horse") . Warner Archive has just released The Lieutenant – The Complete Series on DVD. (This review is of Part I, Episodes 1 through 16).
Like many of the hour-long TV shows aired in the late 1950s and early 1960s, The Lieutenant with its themes of personal responsibility, moral choices, and their consequences, showcases stellar acting and Roddenberry's gripping and well-paced storylines. These elements were expanded to legendary proportions in Star Trek, Roddenberry's next series, which premiered on NBC in 1966.
Robert Vaughn, by then an established actor who had appeared in The Magnificent Seven, co-stars with Lockwood as stern-talking Captain Raymond Rambridge. Vaughn appears in only one or two brief scenes in most episodes, but occasionally has a more substantial part. In "The Alien", Captain Rambridge sheds his rough exterior when a Korean boy he had planned to adopt with his former wife arrives unexpectedly.
This 16-episode set is fun to watch even if you're not a fan of military dramas. Most episodes feature early appearances by actors or actresses who rose to prominence on TV show later in the 1960s or 1970s. In "Cool of the Evening", Lieutenant Rice stops an assault, but is wrongly accused of being the attacker. Norman Fell, (Mr. Roper of "Three's Company") plays a third-rate comedian and would-be rapist. In the debut episode, "A Million Miles from Clary", Bill Bixby (The Courtship of Eddie's Father, The Incredible Hulk) guest stars as an enlisted man with a flippant attitude toward military life. Other guest stars include Nichelle Nichols and Dennis Hopper (in an unaired episode about racial prejudice that was deemed too controversial for public consumption), Eddie Albert, Leonard Nimoy, and Walter Koenig.
There are no extras on the Part I DVD, but it is definitely worth a view for fans of military dramas, Gene Roddenberry, or people who appreciate well-written, old school TV drama.