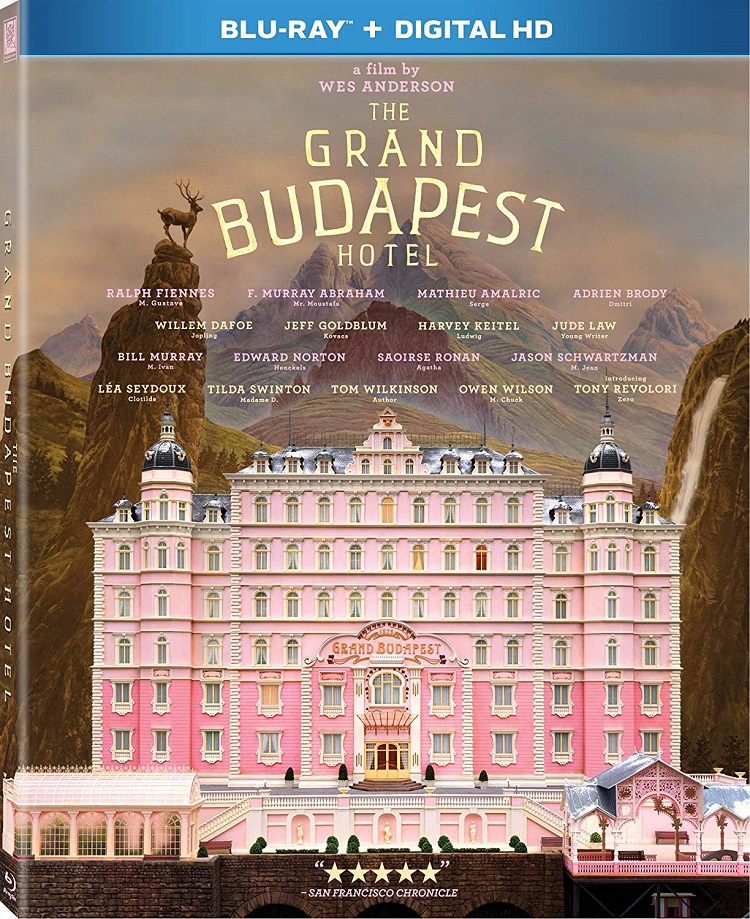 Over the last few years, I've regularly complained that the local cineplexes all show the same overblown blockbusters and none of them pay any attention to smaller, independent, or art-house films. Well, I moved and now there are multiple theaters that play all sorts of films you won't be seeing at the top of the box-office lists. Hallelujah.
We have a locally owned cinema that plays all sorts of interesting independent fare. They do lots of cool things like show relatively locally made movies with the filmmakers coming to the showing. Or sometimes they have scholars come to give a talk before or after a showing. It's a pretty fantastic place. But even our big multiplexes often show smaller films and foreign language movies alongside the big Michael Bay robot flicks. The wife and I have already gone a couple of times (thanks to the grandparents for the free babysitting too) and will no doubt continue seeing all sorts of wonderful things.
I recognize that Wes Anderson isn't exactly an independent filmmaker. His movies are made by biggish studios, he gets A-list actors to star in them, and they get shown across the globe. But his aesthetic is still pretty art-house and his budgets (as well as his box office gross) still remain relatively small. It's the sort-of film that I'd never be able to watch at any of the theaters in my old town. But in this new one, even months after it's been out, we were able to hit that sucker up.
I loved it. It will probably become my third favorite Anderson film of all time, just beating out Rushmore (The Royal Tenenbaums and The Fantastic Mr. Fox are one and two if you were curious). It is a ludicrously beautiful film full of mirth and wonder. I can't wait to own it and watch it again and again.
Also out this week that looks interesting:
Picnic at Hanging Rock (Criterion Collection): Peter Weir's haunting, gorgeous film gets a Criterion Blu-ray upgrade. It is a stunning piece of work. A mystery that gives no definitive answers. I've haven't watched it in years but I still wonder what exactly happened to those girls.
House of Cards: Season 2: I suddenly realize I never finished season two of this Netflix political drama. This isn't because it wasn't good (for I love it) but because something else distracted me. My wife doesn't watch this sort of show so I had to watch it when she was in bed and I think some other show got in my way – maybe Orphan Black or True Detective. Whatever the reason, I'm excited enough to fork out for this even though I've not seen it end.
Walk of Shame: Elizabeth Banks stars as an aspiring TV news anchor who gets her dream job offer but only if she can make it across LA by 5 pm. Trouble is she spent that night partying and has woken up sans phone, money, or a car. That's a fun premise I'm willing to watch.
Masterpiece Mystery: The Escape Artist: All I need to know about this one is that it's from Masterpiece and stars David Tennant (truthfully just David Tennant would have gotten me to watch).
The LEGO Movie: When I heard about this film, I just rolled my eyes and muttered under my breath. It seemed like another dumb movie about a nostalgic toy. But then the buzz started, and I watched some trailers, and it seems like this is really well made and lots of fun for kids and adults.
Judex (Criterion Collection): A cool-looking crime film by Georges Franju. I loved his Eyes Without a Face and I'm looking forward to seeing something else by the director.