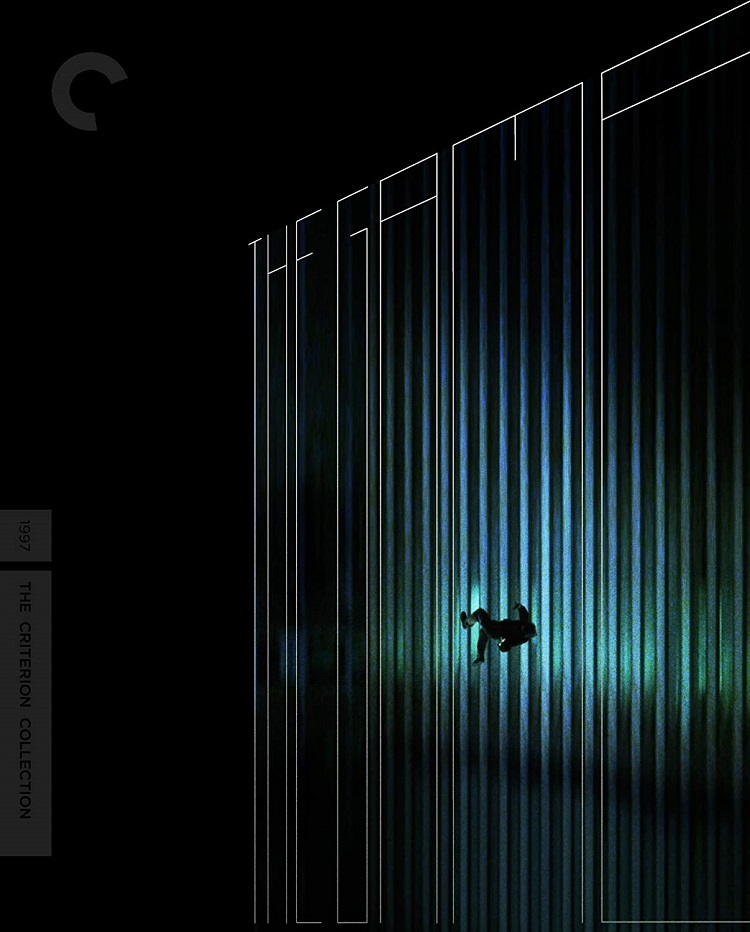 David Fincher is one of my all-time favorite directors. He instantly captured my attention with Se7en; I had never seen anything like it and was mesmerized by its darkness. The Game solidified what would be a continued devotion to this day to see anything he is involved with. This film is emotionally and intellectually engaging while also being visually interesting. There is an inherent darkness but yet it provides moments of real filmmaking beauty. I am thrilled that it is getting the appreciation it deserves by being given high-definition treatment by the Criterion Collection.
Nicholas Van Orton (Michael Douglas) is an extremely successful yet solemn businessman. His life appears very lonely and emotionally detached. It is his 48th birthday and wants nothing to do with any type of celebration. His estranged brother Conrad (Sean Penn) gives him with a unique gift from Consumer Recreation Services (CRS), which Nicholas is very skeptical of. When CRS appears in a building he is working in, his curiosity gets the better of him and he goes to check it out. Nicholas learns that CRS provides a complex game, presented as a vacation of sorts, which provides whatever is lacking in the participant's life. Nicholas is intrigued and agrees to the detailed questionnaires along with complex mental and physical testing. While at his racket club, he runs into new members who have played the CRS game. One of the members explains it as a journey of once being blind and now he sees. CRS calls and rejects Nicholas, the perfect first step to drawing him in. The game begins shortly thereafter, providing a rabbit hole of twists and turns of danger and intrigue revealing a complex flawed man deserving of being saved.
The video has been given a 1080p/MPEG-4 AVC encoded transfer displayed at an aspect ratio of 2.40:1. It delivers an image with strong colors and great details. There is a good amount of film grain and blacks are adequately rendered. There are two DTS-HD Master Audio 5.1 tracks, the original 5.1 surround soundtrack and a near field 5.1 surround mix created in 1997 by sound designer Ren Klyce and rerecording mixer David Parker for the Criterion laserdisc release.
The Criterion release offers many high-caliber bonus features. There is an audio commentary from 1997 by Fincher, Douglas, director of photography Harris Savides, screenwriters John Brancato and Michael Ferris, digital animation supervisor Richard "Dr." Baily, production designer Jeffrey Beecroft, and visual effects supervisor Kevin Haug. It provides great insights from so many different vantage points it enhances the viewing of the film, and as a fan of the film I soaked in learning about the thoughts that went into the making of it. Film-to-storyboard comparisons and behind-the-scenes footage focus on key settings and scenes. A terrible alternate ending, the entire physiological film test that Nichloas is subjected to, the trailer and teaser are also included.
The Game is a fast-paced thrill ride. It grabs the viewer quickly and never lets go. It warrants several viewings and even after watching it many times, it still garners my full attention as if I don't know what is going to happen. Michael Douglas is a main reason for the success of this film. He has the unparalleled ability to project a steely charm. He exudes sophistication and grace with an underlying vulnerability that is pushed to the brink of madness. He is a jerk but there is something bubbling under the surface. This role is similar to his greedy Gordon Gekko performance from "Wall Street" with this character being more redeeming.
The film does require some suspension of disbelief, things fall into place a little too perfectly at times, but Fincher successfully draws in the viewer by providing a human interest and the likelihood that the course of events are possible. While being a thriller, the film also asks deep questions and provides a worthy life lesson. It is thought provoking and exemplifies the depth of Fincher films. If you are a fan of this film or David Fincher, I suggest purchasing the Blu-ray Criterion edition of The Game.