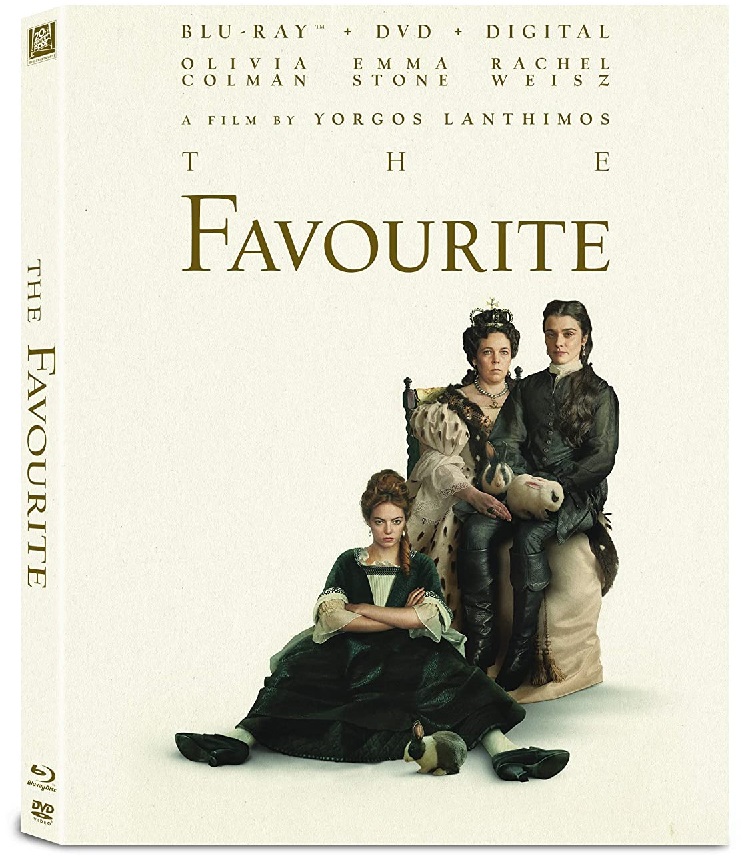 Yorgos Lanthimos tackling a period piece is a segue as unorthodox as his previous work. However, as it turns out, The Favourite proves to possess the same absurdist touch as The Lobster and The Killing of a Sacred Deer even if the script isn't written by Lanthimos this time around.
Admittedly, because Lanthimos didn't pen the script, it is easily his most accessible film. But thanks to the use of techniques like the disorienting cinematography and the acting from two of his leading ladies who have previously collaborated with him and understand his esoteric vision, The Favourite still remains in sync with his style and the film is all the better for it.
The Favourite follows a real-life political love triangle. At its center is Queen Anne (Olivia Colman), an aging monarch who has become disillusioned with her rule to the point where her court favorite, Sarah Churchill (Rachel Weisz), does her duties for her and acts as a ruler. However, Sarah's position in the court becomes threatened by the arrival of her cousin Abigail (Emma Stone). Abigail initially works as a maid before she starts winning the affections of Queen Anne, slowly reclaiming her aristocratic roots in the process.
While Sarah's companionship with Queen Anne stems from love and compassion, Abigail's comes from a place of opportunism. As Abigail grows closer to Queen Anne, she essentially sees her as a pawn so she can climb the political ranks within the court. Because Abigail is able to play up a meek facade, her calculated demeanor is expertly showcased by Emma Stone who manages to be the MVP of the main trio.
We all know that Emma Stone is a tremendous talent but this is completely different from anything we've seen her do. The way her Abigail appears unassuming in her deceptiveness before revealing her true colors makes her a perfect foil for Sarah who is played with cunning perfection by Rachel Weisz. It's clear when Abigail enters the picture that Sarah has a diabolical trick or two up her sleeve. Yet Weisz makes Sarah a rather fun character to watch thanks to her slithery line delivery.
Of course, credit should also go to the Queen herself, Ms. Olivia Colman. As the frail and insane Queen Anne, Colman manages to let her character's constant outbursts become in sync with the film's tragicomic sensibilities. Although, as the film progresses, Colman ends up leaning towards the tragic spectrum.
All three actresses act as the strong center of this picture. Although Nicholas Hoult provides strong support as Sarah's diabolical rival Robert Harley and Joe Alwyn brilliantly underplays his role as Samuel Masham, an object of Abigail's affection who eventually becomes her husband. Both Alwyn and Stone have a terrific sensual chemistry that shows how their characters are a sort of match for each other with great emphasis on the words "sort of."
This is easily the most actor-driven picture that Yorgos Lanthimos has done. His previous films have thrived on his crazed storylines but in this one, he allows his actors to let their freak flags fly which is what likely allows his directorial vision to be retained. There are wonderful costume designs by the legendary Sandy Powell and the cinematography by Robbie Ryan is wonderfully chaotic. But it is chiefly an actor's movie and also a writer's film since co-writers Deborah Davis and Tony McNamara brilliantly orchestrate this multifaceted love triangle.
The Favourite is a strongly acted costume drama that is completely brazen in its execution in the best possible ways. It's a well-orchestrated portrait of the scheming nature of politics that also thrives thanks to its pitch black humor. This one is surely one of the best films of the year.