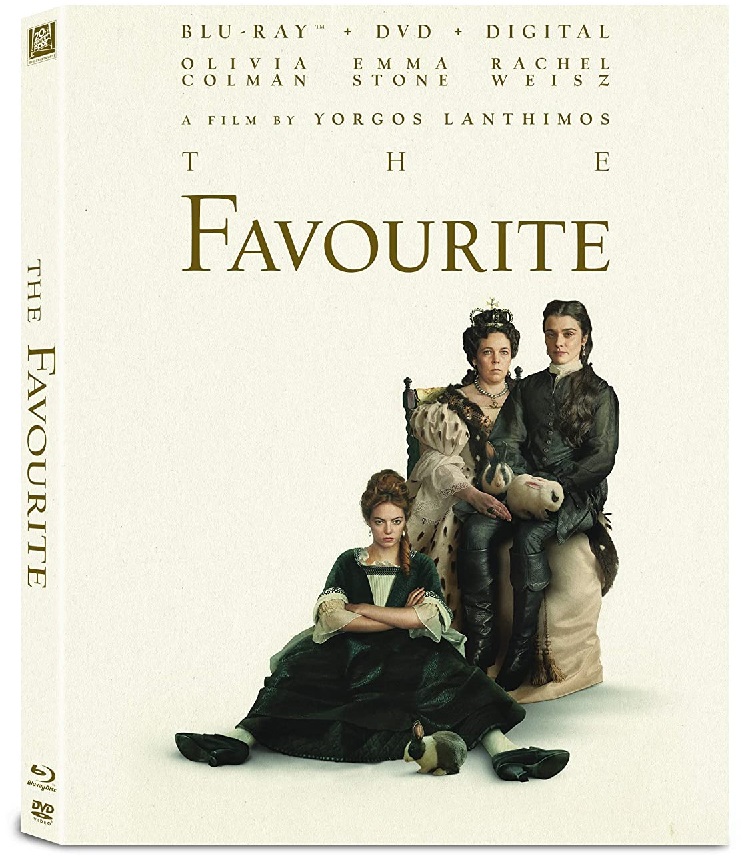 While I do love the cinema, I very rarely get to go to an actual theater. As a family, we often catch the big blockbusters, and now and again, the wife and I will see something more adult in nature with the young daughter at her grandparents. But even that winds up being something more mainstream as we don't often have the time to run anywhere but to the local cinema, which doesn't run anything that isn't going to make hundreds of millions of dollars. So it was a real treat a few weeks back to get to go to the arthouse cinema in Tulsa to view The Favourite. I actually didn't know much about it, and ultimately, only saw it because it was showing at the time I was available, but I'm so glad I managed a viewing.
Last week, Olivia Colman won a much deserved Oscar for her performance as Queen Anne. She is delightful as a monarch who is stricken by grief and has no real interest in actually ruling. Rachel Weisz and Emma Stone are magnificent as two women vying for her attention and the power that comes with it. It is an odd, beautiful, frightfully funny, and quite touching little film. I was delighted to see it in theater and now I'm excited to take it home and watch it again. Read Matthew St. Clair's review.
Also out this week that looks interesting:
Creed 2: Michael B. Jordan once again steps into the boxing shorts as Adonis Creed, only this time it really is personal.
Free Solo: Documentary of Alex Honnold who climbs El Capitan in Yosemite without a rope.
Vox Lux: Natalie Portman stars in this drama about the meteoric rise to fame of an eccentric pop star and subsequent fall from grace followed by a comeback attempt.
Before and After: Meryl Streep and Liam Neeson star in this drama about a teenager being accused of murder and how the fallout unravels his family.
Don't Go: Stephen Dorff and Melissa George star in this thriller about a couple reeling form the shock of their young daughter's death who move to a picturesque seaside village only to be haunted by recurring dreams that may be their dead daughter trying to contact them.
Fear the Walking Dead: The Complete Fourth Season: Morgan James, who starred in The Walking Dead, joins the trials of Kim Dickens versus the zombies–er, walkers, bringing the two franchises together. Or something. I haven't paid any attention to either series in a long time.
Gunpowder Plot: Kit Harrington and Liv Tyler star in this drama about the infamous plot to blow up the House of Lords and kill King James I in the early 17th century.
Ben is Back: Julia Roberts stars as the mother of a young man who unexpectedly returns home on Christmas Eve. Concerns over his drug addiction drive the narrative over a turbulent 24 hours.