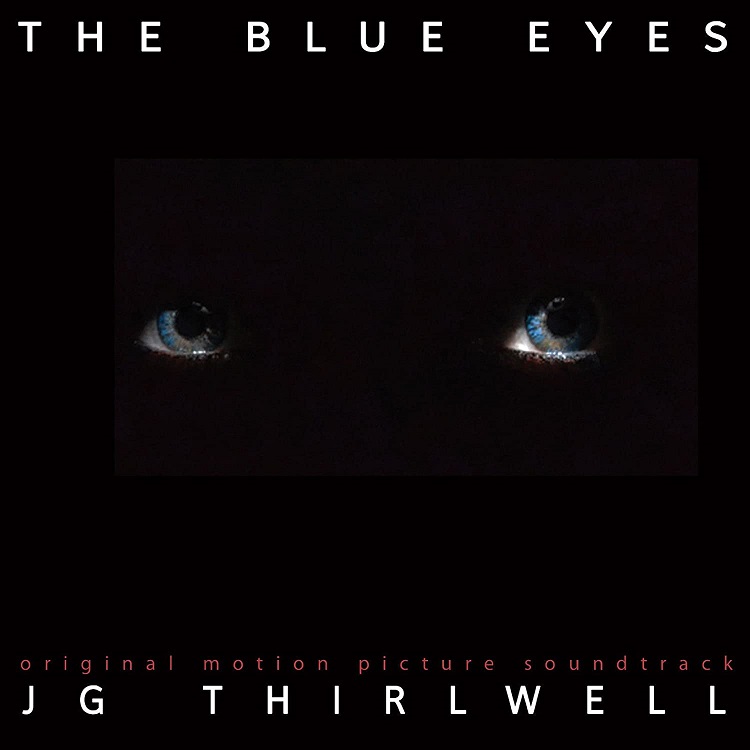 JG Thirlwell is nothing if not prolific. He has recorded over 30 albums in a variety of styles, under such pseudonyms as Foetus, Manorexia, and Steroid Maximus. He uses his own name for his soundtrack work though, and he has just released the music for The Blue Eyes (2012), which was directed by Eva Aridjis.
The Blue Eyes is somewhat obscure, and I have yet to see it. But I have listened to the music, and as a stand-alone recording, I really enjoyed it. In the press release, Thirlwell describes it as a "chamber soundtrack." It is an interesting distinction, as well as being a true one.
Besides the composer himself, the chamber orchestra includes Karen Waltuch (violin, viola), Isabel Castelvi (cello), James Ilgenfritz (contrabass), Nathan Coci (French horn), and Marcus Rojas (tuba, bass trombone). The music is dark, brooding, and mysterious. The Blue Eyes is described as a "supernatural thriller," and his soundtrack has all of the elements one would associate with such a film.
"Blue Eyes Opening" is the first cut, and it sets much of the tone and the themes that will follow. Of the 22 tracks, only five are longer than three minutes, with the longest being the 6:14 "The Shack." It is a compelling piece of music, as I would assume the scene it was written for is as well.
In reviewing a soundtrack for a movie I have not seen, I expected that it would be the longer tracks that we would be discussing. To my surprise, some of the most interesting pieces turned out to be some of the briefest. A couple of examples include the wild "Courtyard Dogs" and the foreboding "Muted World." The set concludes with "Blue Eyes End," then "Blue Eyes Closing." Make what you will of those titles, but the final "Closing" is very different from anything else on the set. It has almost a jazz feel, and while different, it is an excellent piece of music.
Soundtracks like this appeal to a certain type of fan. There is a big difference between a collection of hit songs like Saturday Night Fever (1977) versus what Bernard Herrmann did for Hitchcock. Thirlwell obviously belongs in the latter camp. This soundtrack is another strong entry in the Thirlwell catalog, and has definitely whetted my appetite to see The Blue Eyes.