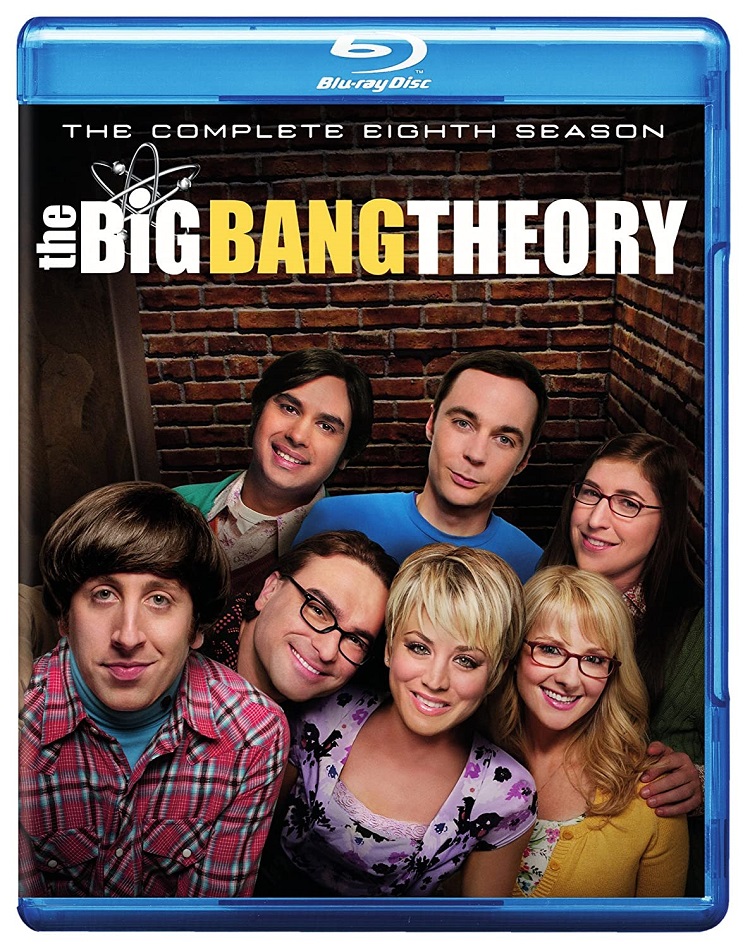 The eighth season of the hit sitcom, The Big Bang Theory, included several changes to its main characters, all while staying true to the shows roots about a group of brainy, socially awkward scientists. It's a testament to the show's longevity that its creators have managed to continuously make changes, all while remaining wildly popular.
Gone were Penny's (Kaley Cuoco-Sweeting) job at the Cheesecake Factory as well as her long hair, the latter a source of much debate among online fans of the show, to be replaced by a job as a pharmaceutical sales rep and much shorter locks. Comic-book-store owner, Stuart Bloom (Kevin Sussman), whose store had burned down, has moved in with Howard Wolowitz's (Simon Helberg) mother (Carol Ann Susi), creating a very awkward situation for Howard, while Raj Koothrappali (Kunal Nayyar), who only recently overcame his inability to speak to women without the aid of alcohol, has a new girlfriend named Emily Sweeney (Laura Spencer), who he is both in love with and frightened of. Like previous seasons where Leonard Hofstadter (Johnny Galecki) had gone off to sea or Howard went to space, season seven ended with Sheldon Cooper (Jim Parsons), overwhelmed by all the changes in his life, abruptly leaving on a cross-country train trip to do some soul searching.
The season eight opener, "The Locomotion Interruption," finds Sheldon calling Leonard from Arizona, having been robbed of much of his possessions, including his pants. It's a great source of frustration for Sheldon's girlfriend, Amy, that Sheldon called Leonard instead of her when he was in distress, but he later reveals that he didn't want to admit the failure of his trip to her. Penny blows her interview as a sales rep with Bernadette Rostenkowski-Wolowitz's (Melissa Rauch) pharmaceutical company, but bonds with her boss after it is revealed they share a mutual fear of Bernadette. Meanwhile, Howard grows increasingly frustrated at Stuart's odd relationship with his mother. The episode neatly wraps up the loose ends of season seven and, while dealing with many serious issues, does so in a humorous way. Bernadette's quick temper is a recurring theme of the show and it works because her character comes off as so sweet with her high voice.
"The Junior Professor Solution" finds Sheldon meeting with HR at Cal Tech to discuss a way in which he can switch his field of study from string theory to dark matter. The university proposes he become a professor. He reluctantly agrees, only to find no one signs up for his class because they don't want to deal with him. Howard agrees to sign up, only to be belittled by Sheldon that the class would be too hard for him as he is an engineer (another recurring theme of the show). Meanwhile, Penny doesn't invite Bernadette to lunch with Amy Farrah Fowler (Mayim Bialik) as she feels she is being overbearing about her new job and, later, Bernadette doesn't invite Penny, causing Amy to feel popular as she is finally able to gossip about other women. Bialik is hilarious as the socially awkward girl who feels important for the first time.
In "The First Pitch Insufficiency," the Los Angeles Angels wished for an astronaut to throw out the first pitch at a game and NASA selected Howard. Howard's astonishing lack of athletic ability proves a great source of frustration for Bernadette, who attempts to teach him how to throw a baseball. Howard decides to use science to help him throw the ball, but fails at that as well, causing the fans at the game, including his friends, to boo him unmercilessly. Sheldon irritates Penny and Leonard by saying that he and Amy have a better relationship than they do, having gotten his results from an online test. Penny and Leonard are reluctant to take the test as they realize they have nothing in common but ultimately decide they will face whatever life throws at them together. Galecki and Cuoco-Sweeting are excellent in portraying the scared, vulnerable couple.
As the season progresses, we find Sheldon is having difficulty making a breakthrough in dark matter, a feeling he is not used to. As seen in "The Anxiety Optimization," he goes to great extremes to get out of his funk, using noise-canceling headphones and forces his friends to challenge him to raise his anxiety levels after he learns from Penny that getting the results one wants while doing something difficult (in her case yoga) can serve as a great motivational tool. Raj's over-the-top relationship with his dog is another of the show's recurring themes and Howard comes up with a game, Emily or Cinnamon, in which the participants are to guess whether Raj's loving comments are directed at the dog or at his girlfriend. While Raj feels uncomfortable at the questions, his friends take great delight in the game.
An important life event for the show takes place during "The Comic Book Store Regeneration" in that it is learned that Howard's mother had passed away. The show's producers struggled at first to find a suitable way to deal with Susi's real-life passing, but stated in the special features that they put it at the end of the episode so they could stay true to the show's comedic roots, yet offer an effective tribute. Though never seen on camera, her booming voice was heard in many episodes of the show. The group later decides to have a meal with the remaining food Howard's mother had frozen in her refrigerator as a final tribute.
"The Colonization Adaptation" finds Amy at odds with Sheldon as he has applied for a one-way trip to colonize Mars without consulting her first. Parsons continues to wonderfully portray Sheldon's cluelessness about relationship issues while at the same time showing the growth the character has had when he later decides to fill out an application for Amy so she can join him. Emily is always making comments about death and killing people to wind up Raj, who seems generally afraid of her, but too infatuated to leave the relationship. She uses this fear to her advantage when he gets caught going through her nightstand when she has to leave to go to the hospital to check on a patient. Both Raj and Howard have gone through much development (for the better) over the course of the show with the former now being able to talk to women and the latter no longer coming off as creepy post marriage. It's a credit to the show's writers for the dramatic improvements to these characters.
As has been the case with the last few seasons, season eight ended with a number of relationship questions and new possibilities for the future. When we last see Penny and Leonard in "The Commitment Determination," they are headed to Vegas to get married while Sheldon and Amy experience some unexpected complications in their own relationship. While some have criticized the show for focusing too much on the relationships and therefore becoming too much like other sitcoms, they have kept the characters' original spirit intact and, especially in the case of Sheldon and Amy, these are not traditional couples anyway.
The Blu-ray is presented in 1080p High Definition Widescreen 16×9 1.78:1 and looks great. Audio options include DTS-HS Master Audio and Dolby Digital Stereo 2.0. The discs have several bonus features, including the 2014 Comic-Con panel with the show's writers and Wil Wheaton, a gag reel, and a tribute to Susi with a montage of clips and interviews with the cast and producers. The menu navigation lagged a bit on an Oppo BDP-93 player, though that may be due to the large amount of material contained on the discs.
Currently in the midst of an extension, The Big Bang Theory has run eight seasons with no signs of slowing down. While the show portrays several couples not unlike Friends, it has managed to keep the writing interesting and keep the characters close to their socially awkward roots. The many changes happening to the characters all seem natural and allow for great story possibilities for the future.