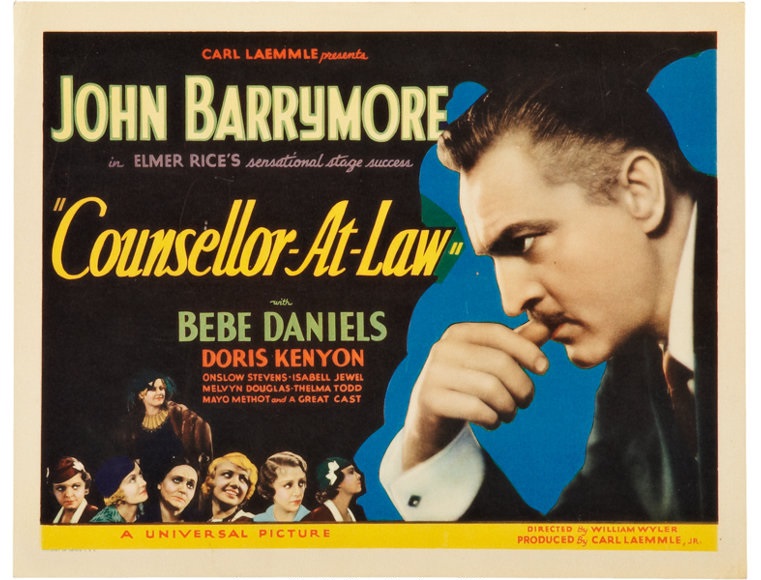 Turner Classic Movies (TCM) today announced it will honor iconic actress and comedian Lily Tomlin with a hand and footprint ceremony in the courtyard of the world-famous TCL Chinese Theatre Imax in Hollywood during the 13th TCM Classic Film Festival on Friday, April 22. In addition, the third Robert Osborne Award, recognizing an individual who has helped keep the cultural heritage of classic film alive for future generations, will be presented to one of the world's most respected film critics and historians, Leonard Maltin. Festival passes for the annual event are currently on sale, with Early Bird pricing in place until December 10th.
In conjunction with the honors at the event, Maltin will introduce a screening of Counsellor at Law (1933) starring John Barrymore during the festival. Fans can also enjoy screenings of newly announced titles – After the Thin Man (1936), Hail the Conquering Hero (1944), Force of Evil (1948), Baby Face (1933), and The Slender Thread (1965).
"I am thrilled that the TCM Classic Film Festival will be returning to Hollywood in 2022 and that we'll have the opportunity to celebrate these two legitimate legends in-person," said Ben Mankiewicz, TCM primetime anchor and official host of the TCM Classic Film Festival. "Lily Tomlin's work has endured for decades because she brings a consistent joyous authenticity and richness to every character she plays. She pulls it off whether she's performing sketch comedy on Rowan & Martin's Laugh-In; working inside an ensemble cast in Robert Altman's Nashville; trying to sneak a dead body out of a hospital with Jane Fonda and Dolly Parton in 9 to 5; reinventing herself in Grace and Frankie; or breaking new ground in her innovative one-woman show, The Search for Signs of Intelligent Life in the Universe," Mankiewicz said. "And Leonard Maltin continues to be an indispensable source of film knowledge. His books were IMDB and Wikipedia in a pre-internet age. If you didn't have a copy – or six – of Leonard Maltin's Movie Guide, you weren't a serious film buff. He made information about movies accessible and compelling to millions of fans. I know because I was one."
Tomlin, a Tony, Grammy, eight-time Emmy and two-time Peabody Award winner, has had a remarkable career starting in the 1960s starring in cinematic classics, television staples and on stage.  This marks the tenth year TCM has featured a hand and footprint ceremony at the legendary TCL Chinese Theatre IMAX. In 2011, Peter O'Toole was the honoree, followed by Kim Novak in 2012, Jane Fonda in 2013, Jerry Lewis in 2014, Christopher Plummer in 2015, Francis Ford Coppola in 2016, Carl and Rob Reiner in 2017, Cicely Tyson in 2018, and Billy Crystal in 2019.
Maltin is best known for his widely-used reference work Leonard Maltin's Movie Guide and its companion volume Leonard Maltin's Classic Movie Guide, as well as his 30-year run on television's Entertainment Tonight. He teaches at the USC School of Cinematic Arts and hosts the weekly podcast "Maltin on Movies" with his daughter Jessie.
The Robert Osborne Award was established at the 2018 TCM Classic Film Festival in honor of the first primetime host and anchor of TCM, who helped millions of viewers discover and enter the world of classic movies, and dedicated his life to preserving and sharing the movies he loved. Past awards have been presented to Martin Scorsese and Kevin Brownlow.
Tomlin and Maltin were announced to receive these honors at the 2020 TCM Classic Film Festival, which was canceled due to the pandemic. To learn more, please visit tcm.com/festival.