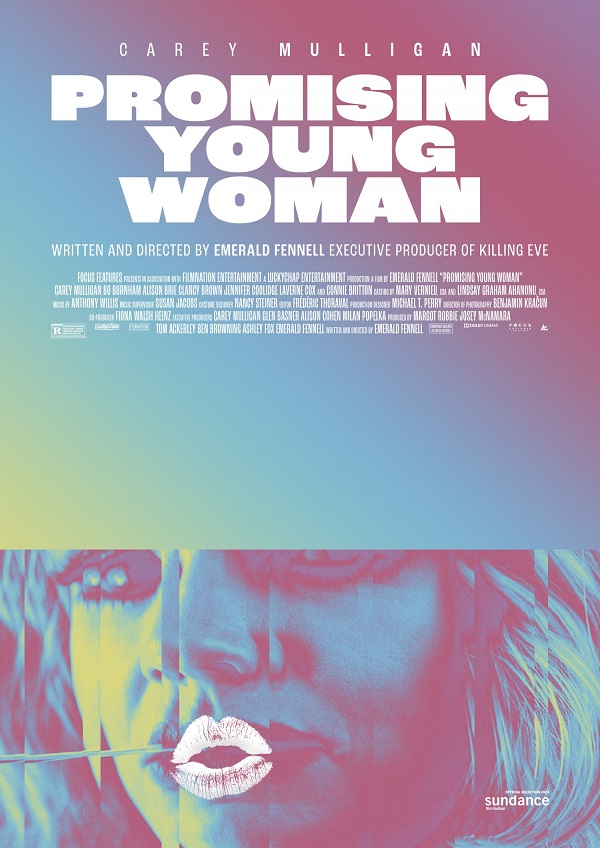 When Promising Young Woman begins, a cover of the song "It's Raining Men" plays in the background as Cassie (Carey Mulligan) walks in broad daylight covered in blood. That song perfectly illustrates how it's practically hunting season for Cassie who's ready to combat the male species and will emasculate any strange man that she crosses paths with.
After a terrible incident happened in her college years, forcing her to drop out, Cassie has been on a downward spiral with the film following her pursuit of justice over what happened. It also follows Cassie finding peace within herself, resulting in the film being less high octane than the trailer may suggest. While it is a thrilling genre bender, Promising Young Woman still features an introspective and melancholic tone that contradicts what the instrumental violin cover of "Toxic" from the preview may make the film appear to be.
The picture also offers a blend of tragedy, dark humor, and horror that becomes reflected in its central performance. Anyone who has seen her work in films like An Education, Wildlife, and Shame knows that Carey Mulligan is capable of immense range. However, the role of Cassie is unlike anything she's previously done. A vengeful anti-heroine with a sly smirk used to either mask her sinister agenda or signal a need to start anew.
Additionally, while the film may be a Mulligan showcase, she's still surrounded by an exemplary supporting cast. Bo Burnham is terrific as Ryan, an eventual love interest for Cassie who may be her chance at a happier life. Meanwhile, Laverne Cox offers comic relief as Gail, the manager at a coffee shop Cassie works in. From genuine supporting players like Allison Brie and Jennifer Coolidge to one-scene wonders such as Molly Shannon, every actor brings their A-game.
With every character that Cassie interacts with on her pursuit of justice, the film attempts to cover every layer of the issue of sexual misconduct. From the "he said/she said" argument to the "she asked for it" copout, Cassie gets hit with almost every reason that people get away with such deviant behavior which only fuels her ongoing descent. Even if Promising Young Woman doesn't say anything new regarding the aforementioned sexual assault issue, it still does an expert job at keeping the conversation going.
It also features the structure of a comic book film with our main heroine living out her normal life during the day and going into avenger mode at night as she stalks a series of self-proclaimed "nice guys" who try taking advantage of her. But under its thrilling comic book avenger guise is a profound drama about the struggle to heal after a cataclysmic event. Promising Young Woman is indeed a promising debut from writer/director Emerald Fennell and features its leading lady in near career-best form.