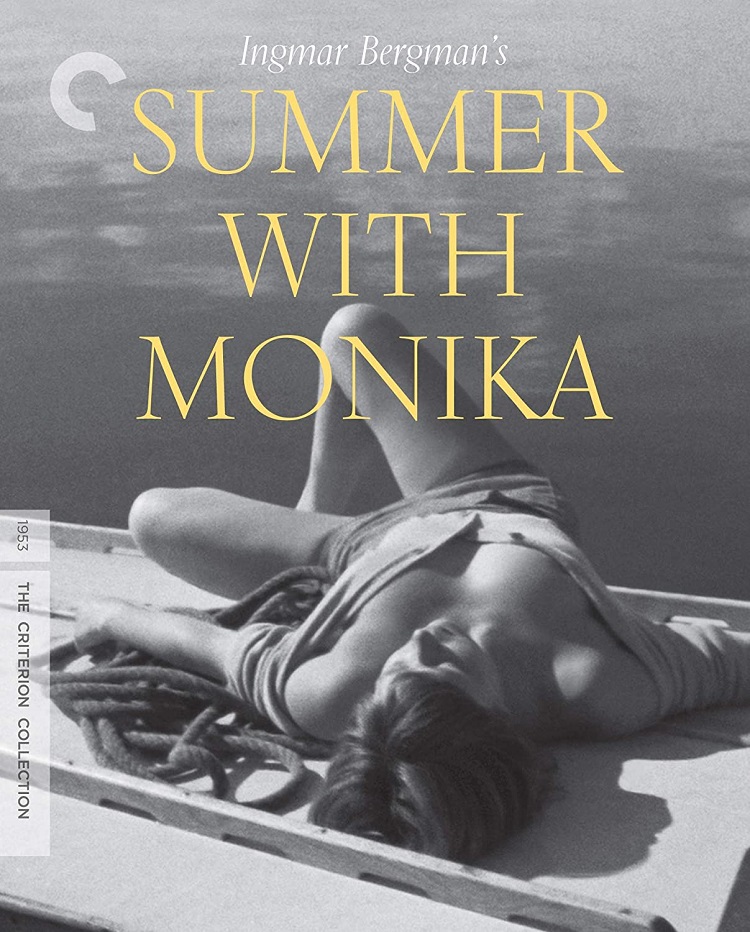 This early success from director Ingmar Bergman follows a completely straightforward and conventional path to its obvious conclusion, offering little hint of his later cinematic prowess. While a scholarly case could be made for the film's secondary theme regarding socioeconomic conditions in mid-20th century Stockholm, Sweden, at its core the film is nothing more than a fleeting look at a doomed youthful romance. As such, its universal love theme transcends its era and location to remain accessible to modern viewers.
A young lower-class couple named Harry and Monika impulsively decide to ditch their dreary lives and jobs in Stockholm to summer on a deserted island. Of course it's a completely foolish and reckless move, and yet the couple manage to spend an idyllic season together, completely isolated from the rest of humanity, before running out of supplies and being forced to return to the society they shunned. That inevitable return is also prompted by Monika's pregnancy and their dreams of settling down to start their family, but once back in Stockholm they quickly learn that shacking up isn't as carefree as they dreamed. Harry embraces his role as sole breadwinner and student attempting to further his career, but the younger and irrepressible Monika soon tires of motherhood and monogamy.
The film is basically split into three equal parts, with the first half hour examining their depressing city lives, the second recording their summer vacation, and the last documenting the last gasps of their relationship. I found the middle third to be the most effective, with its gorgeous photography of the remote island and the young couple capturing the true essence of blissful romance. It's evident that Bergman felt the same, as he was concurrently falling in love with the actress portraying Monika (Harriet Andersson), beginning a romantic relationship that led to her continued use in many of his further films.
The Criterion restoration is impressive, rating very high in comparison to their other recent releases I've viewed. The print has been digitally scrubbed extremely clean and the black and white tones maintain consistent contrast throughout scenes. Sound quality is also top-notch, with barely any noticeable hiss or defects. The immaculate restoration shines on Blu-ray, making the premium well worthwhile.
Bonus features include a brief interview with Bergman filmed shortly before his death, along with a half hour chat with Andersson filmed for Criterion this year. There's also a half-hour presentation of behind-the-scenes footage Bergman himself shot during many of his productions, offering charming, candid glimpses of his actors and himself.