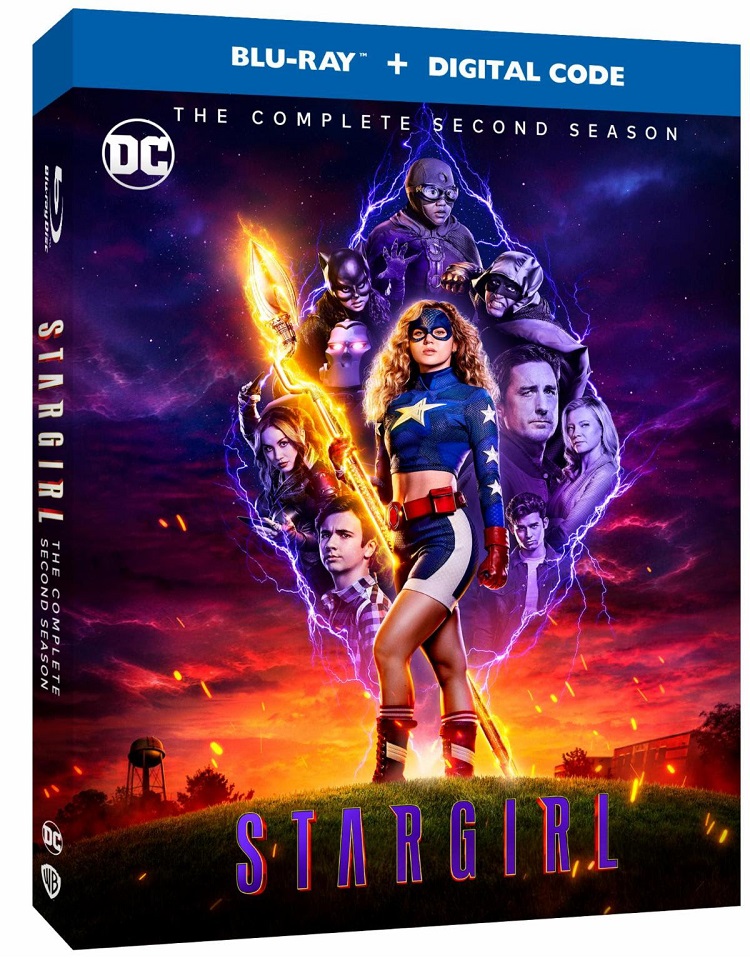 The second season of Stargirl is subtitled "Summer School," which Courtney (Brec Bassinger) has to enroll in because she is so focused on superheroing that her grades suffer. Over the 13 episodes, the new Justice Society of America combats dark forces, both externally and internally.
Six months have passed since the JSA defeated the Injustice Society of America in Season One. However, the team has their work cut out for them now. Cindy (Meg DeLacy) uses the evil entity Eclipso to seek revenge against the JSA and to form a new ISA. Also, former ISA member Shade (Jonathan Cake), who has a bond with Eclipso, wants to reunite with it and the powers that brings him.
Two magical villains would be tough enough for our teen titans, but they have their own troubles. Courtney's insecurities manifest when Jennie-Lynn Scott, an actual daughter of a superhero, arrives seeking her father's lantern and when she learns stepfather Pat (Luke Wilson) hasn't been honest with her. Yolanda (Yvette Monreal) suffers from PTSD due to killing Brainwave, the father of her ex-boyfriend, and leaves the group. Beth's (Anjelika Washington) parents are divorcing. Rick (Cameron Gellman) doesn't get along with his uncle, whom he lives with, and is accused by a teacher of cheating. Eclipso feeds on negative feelings and also augments them, creating a vicious cycle.
The writers do a very good job this season upping the stakes for the main characters, increasing the danger for the group and expanding the stories of the individuals. In addition to the villains, new allies are introduced. The plotting is also well done. Alliances shift in ways that make sense. The character motivations are believable and the changes in relationships don't feel forced by the writers.
The disc has the same specifications as the previous season Blu-ray and presentation is of a similar high quality. The video has been given a 1080p/MPEG-4 AVC encoded transfer displayed at an original aspect ratio of 2.20:1. Colors are infused with strong hues. Blacks are inky and whites appear accurate. A variety of grays are visible during the Shadowlands sequences. Depth is apparent as is texture detail. The audio is available in DTS-HD Master Audio 5.1. Dialogue is mostly clear, although Eclipso's voice gets distorted at times. Pinar Toprak's score and the effects fill the surrounds and immerse the viewer.
The extras are:
Disc 1: Thank You, Georgia: Stargirl (5 min) – Crew members rave about shooting in GA. Not sure if this they get some tax credits for this PSA, but can't imagine any fan would find this one interest.
Disc 3 Never Alone: Heroes and Allies (21 min) – A featurette with executive producers from the different CW DC television shows talking about characters and their interactions. Gag Reel (3 min).
Stargirl: The Complete Second Season is a wonderful continuation of the series, although there's enough backstory presented that a viewer could jump right in here and not feel lost. The high-definition presentation is satisfying, although it's a shame the Blu-ray doesn't come with more extras.