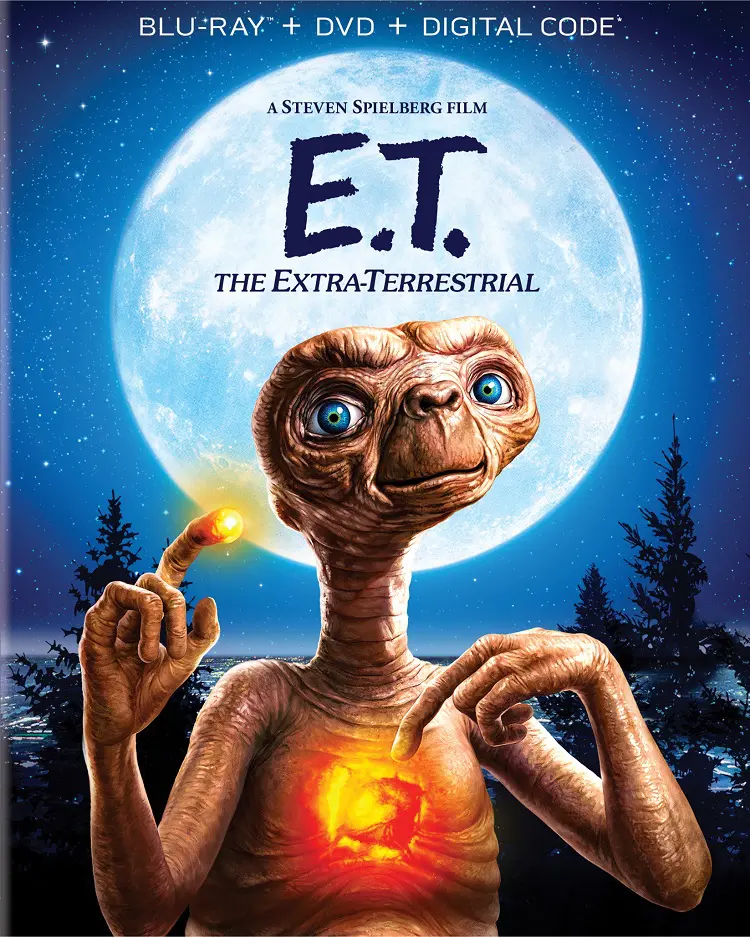 What else can one say about E.T., the unfortunately fictional but lovable alien, who whisked his way into our hearts in 1982 and has never left? He remains a beloved popular culture phenomenon, one who not only taught Elliott (Henry Thomas), Gertie (Drew Barrymore), and Michael (Robert McNaughton) some life lessons about growing up, but also taught us the same.
As for the film itself, it's pretty much the same, meaning that the Spielberg classic continues to bring laughter, tears, and exhilaration to all generations, as well as some much-needed nostalgia to remember how it was to being kid and seeing it for the first time, and discovering what movies could really do.
Elliott is a young impressionable boy who lives with his divorced mom Mary (Dee Wallace), older brother Michael (Robert McNaughton), and charming younger sister Gertie (Drew Barrymore) in suburban California. One night, he discovers a stranded alien and the two form a kinship becoming friends for life. As Elliott tries to protect E.T. (which Elliott dubs him), he also introduces it to Michael and Gertie. They all decide to keep his existence a secret. However, when E.T. gets very sick and the government gets involved, this creates a very tough situation for both Elliott and E.T.
One can see Spielberg (himself being a child of divorce) telling his own story on the screen. As Elliott's emotional journey is complete when he successfully gets E.T. back with his family, then so does Spielberg's. It's one of the reasons why this film remains seminal, not to mention the celebrated performances by Wallace, Peter Coyote (as Keys), as well as Thomas, Barrymore, and McNaughton; an iconic score by the legendary John Williams; a charming screenplay by Melissa Mathison; and genius direction by Spielberg himself, with which you get one of the greatest American films in cinematic history and a testament to the wonders of filmmaking.
Celebrating its 40th anniversary, the film has gotten yet another Blu-ray/DVD, as well 4K UHD, release, but the special features (new and old) are still enjoyable nonetheless.
They include new extras: 40 Years of E.T. The Extra-Terrestrial – an all-new retrospective of the film and its lasting legacy; and TCM Classic Film Festival: An Evening with Steven Spielberg – The acclaimed director reflects on his career and the making of E.T. 40 years later.
And archival extras: Steven Spielberg & E.T. – an interview with Spielberg as he talks about his career, working with actors, and his perspective of the film; deleted scenes; The E.T. Journals; A Look Back; The Evolution and Creation of E.T.; The E.T. Reunion; The Music of E.T.: A Discussion with Williams about his classic score; The 20th Anniversary Premiere; Designs, Photographs, and Marketing- still galleries; Theatrical trailer; and Special Olympics TV Spot.
If you somehow don't happen to own one of the many previous editions of this all-time classic, or if you thinking about an upgrade, then this release should worth your while, especially if you're a completist.